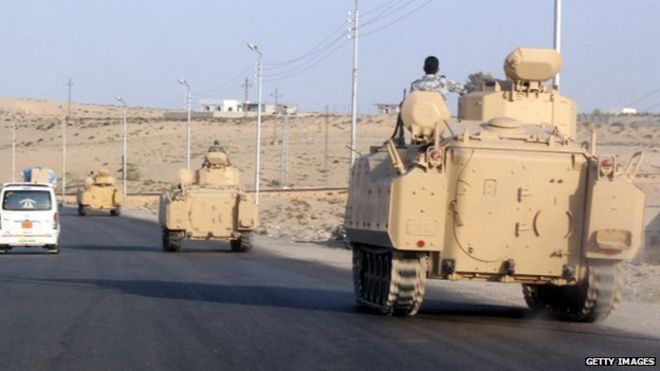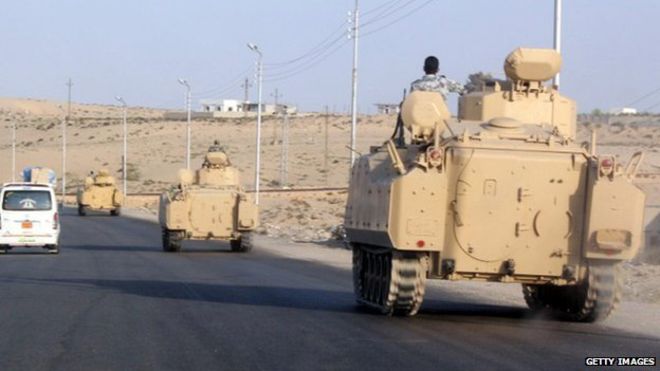 Three army officers and one conscript were killed on Wednesday in Egypt's Bahariya Oasis in the Western Desert, after an explosive belt that belonged to members of the Islamic State had detonated.
The Army spokesperson said in a statement, "In light of the ongoing efforts of the Egyptian army to demolish terrorist groups, and based on confirmed information pertaining to the presence of terrorist elements in the Bahariya Oasis area, the Air Forces cleared the area.
"The Air Forces examined the area and destructed two four-wheel drive vehicles transporting militants."
As the officers were dealing with the weapons and equipment seized from the militants, the explosive belt went off.
Since the ouster of former president Mohamed Morsi in July 2013, the insurgency has increased and militants have leveled up their attacks against the security forces in North Sinai. Dozens of people from both parties were killed amid the ongoing crossfire.
Recently, the Islamic State has widened its operations across Egypt and has executed several attacks in other governorates, including Cairo.
---
Subscribe to our newsletter
---