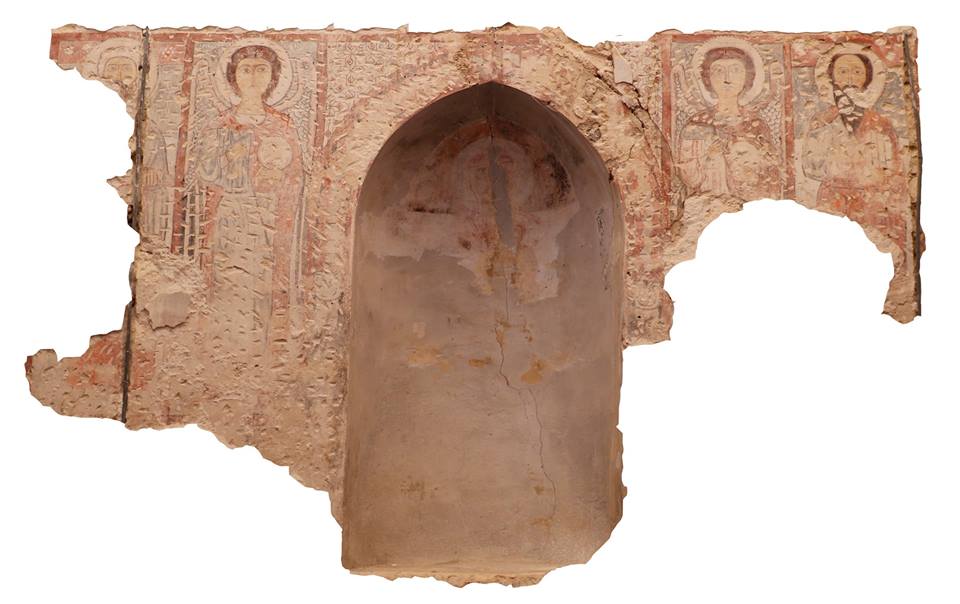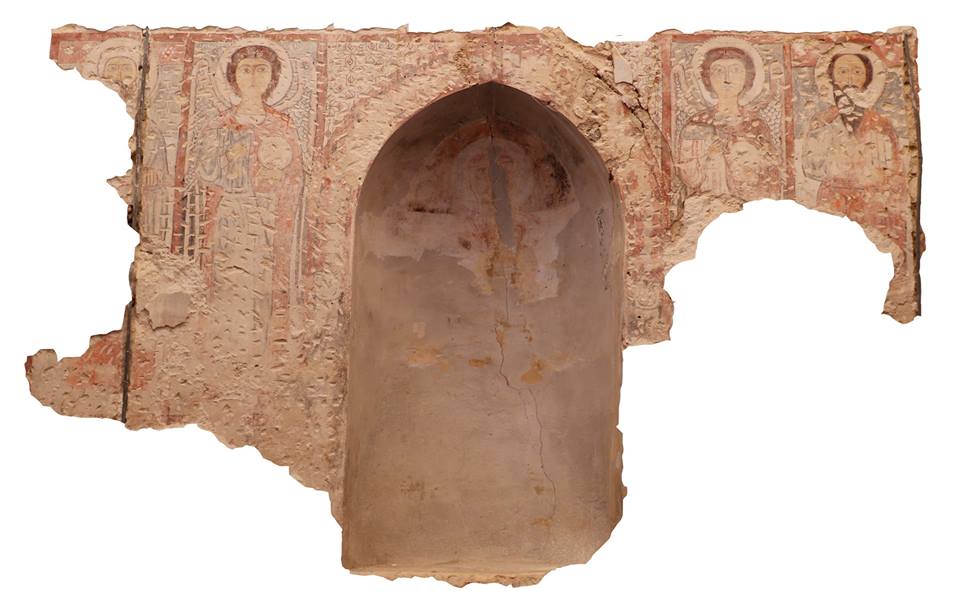 Egypt's Ministry of Antiquities announced that it had discovered murals and drawings in Wadi al-Natroun's Saint Bishoy Monastery on the Cairo-Alexandria road during its restoration.
The Monastery has been undergoing restoration work since 2015 when floods had hit several monasteries in Wadi al-Natroun. The restoration is taking place under the collaboration of Ministry of Antiquities and the administration of the Monastery.
The wall paintings and architectural elements date back to the period between the 9th and 13th centuries AD, which would help archaeologists determine the original architectural style of the church in addition to stages of its construction in antiquity, Mohamed Abdellatif, assistant of the minister of antiquities for archaeological sites said in the ministry's statement.
He went on to say that the Monastery of Saint Bishoy was subject to several modifications in its architecture during the Islamic period. These changes took place particularly in the Abbasid era in 840 AD and the Fatimid era in 1069 AD.
The newly discovered paintings are frescoes and depict saints and angels with Coptic religious inscriptions.
One painting on the west wall of the monastery depicts a woman named "Refka" with her five children who got their martyrdom during the persecution of Christians in the Roman Empire, Ahmed El-Nemr, a member of the scientific office in the ministry said.
Saint Bishoy is known in the Coptic Orthodox Church of Alexandria as the Star of the Desert and is believed to have seen Jesus.
---
Subscribe to our newsletter
---