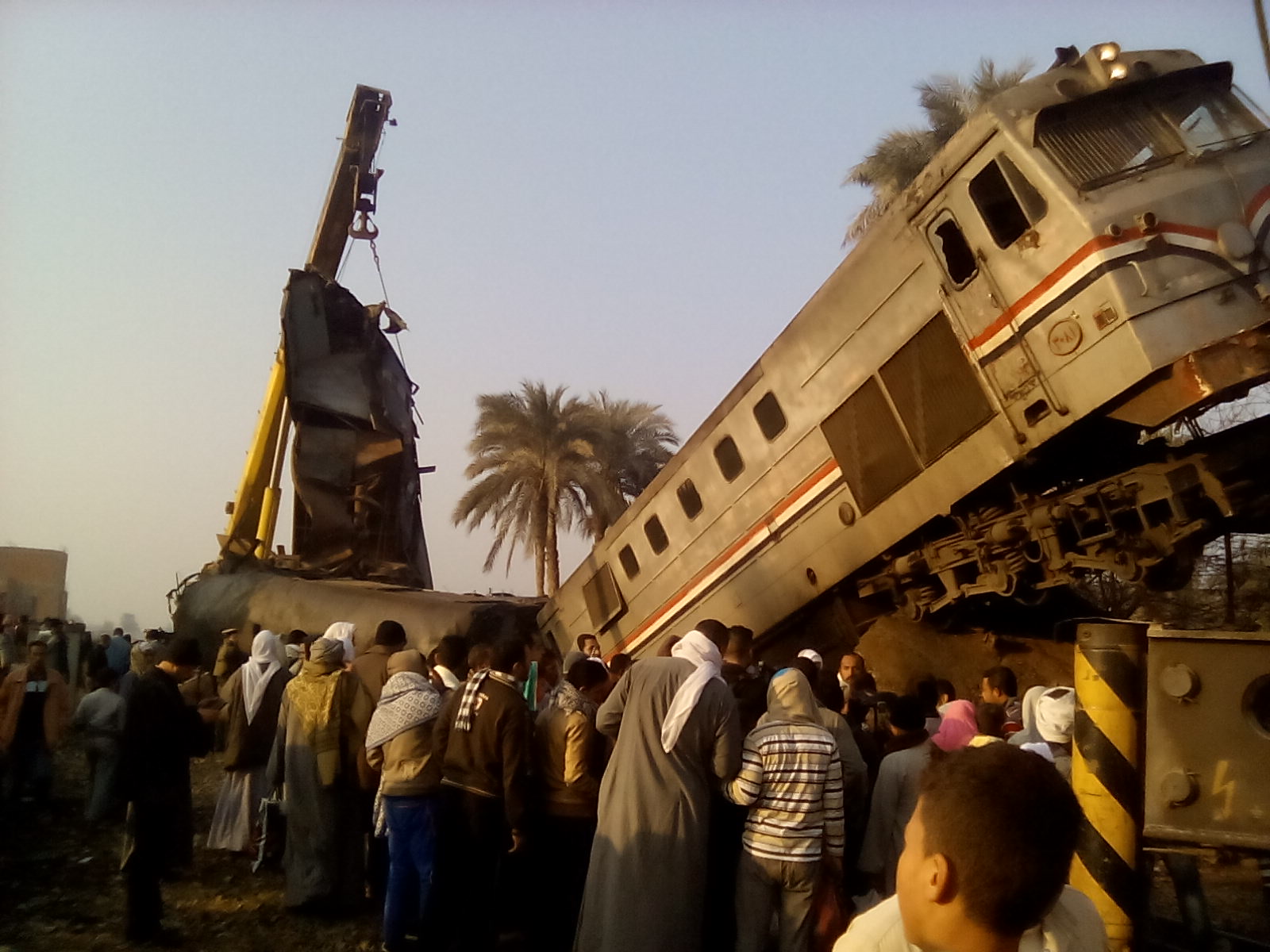 On Friday, at least 41 people were killed and 179 injured after two trains collided in Egypt's coastal governorate of Alexandria.
While the last major train accident occurred in 2013, multiple train accidents occur on average on a daily basis across Egypt.
According to the Central Agency for Public Mobilization and Statistics (CAPMAS), the past 12 years have seen an average of 1,041 train accidents on an annual basis. A total of 13,539 train accidents occurred between 2004 and 2016, reports CAPMAS, citing numbers released by the National Railway Authority of Egypt.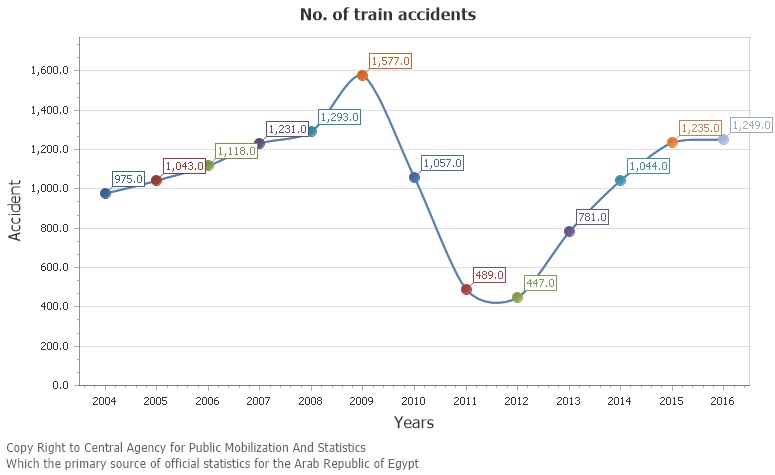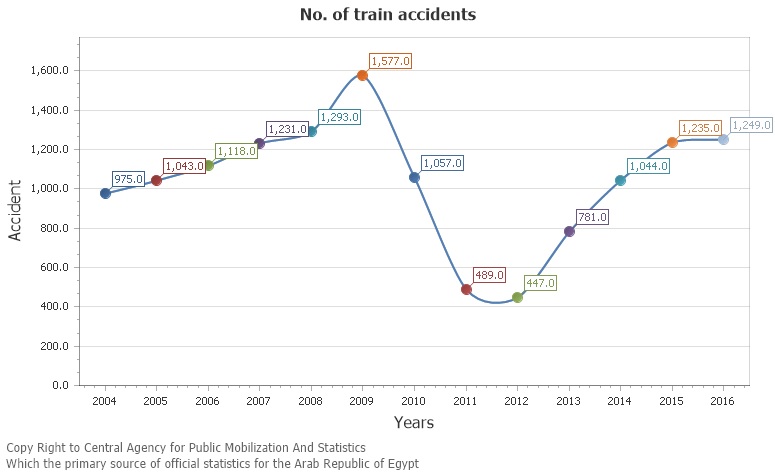 In the past 12 years, there have been more than 1,000 accidents on an annual basis every year apart for four years: 2004 (975), 2011 (489), 2012 (447), and 2013 (781).
In 2016, 1,249 train accidents occurred, an increase of 19 accidents from 2015. Egypt recorded its highest number of train accidents in 2009, with 1,577 accidents occurring that year.
It is unclear what type of accidents are considered by the National Railway Authority of Egypt to be accidents and the number of people killed or injured during such accidents. Egypt's railway network carries more than 500 million passengers on a yearly basis.
Calls for Improvement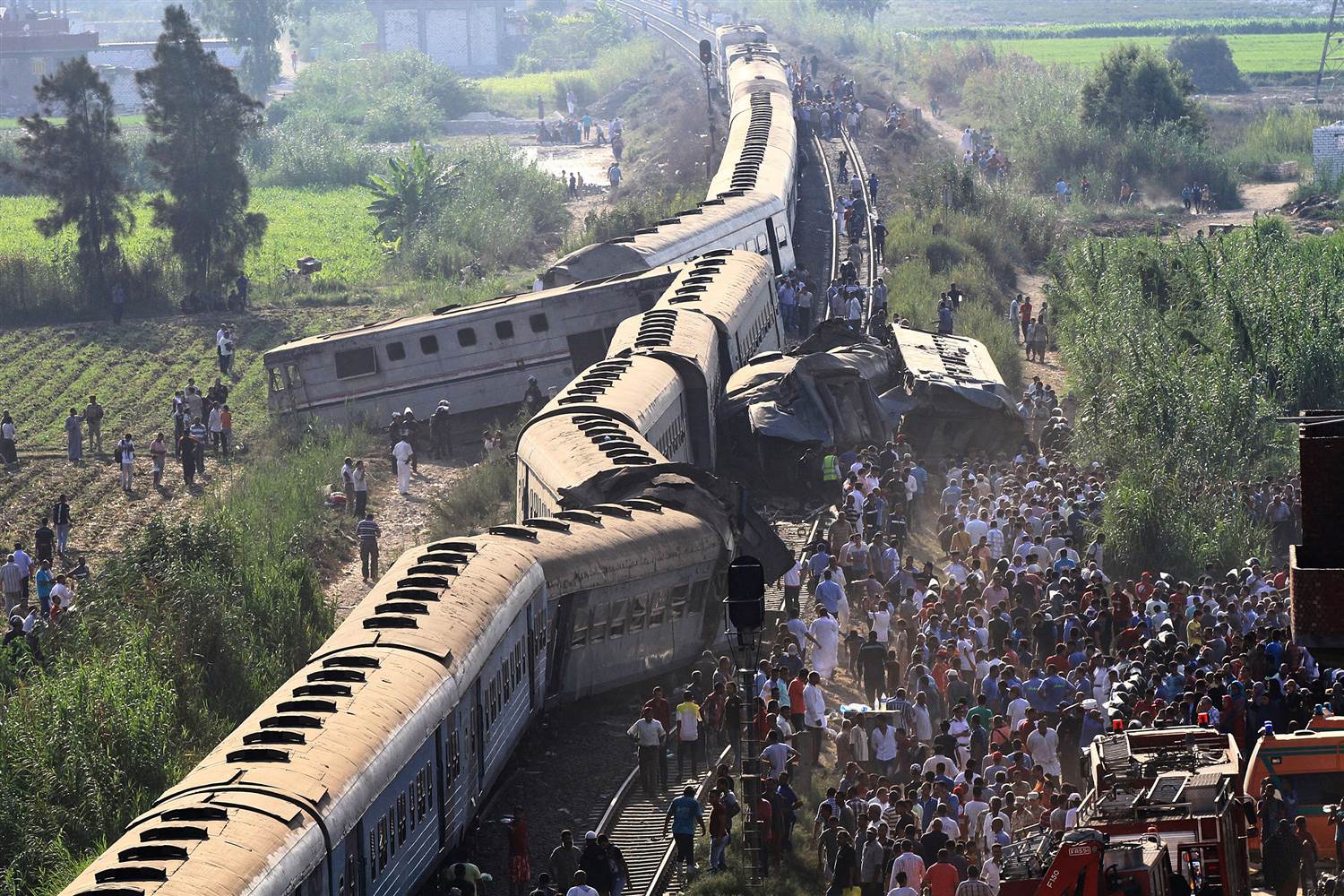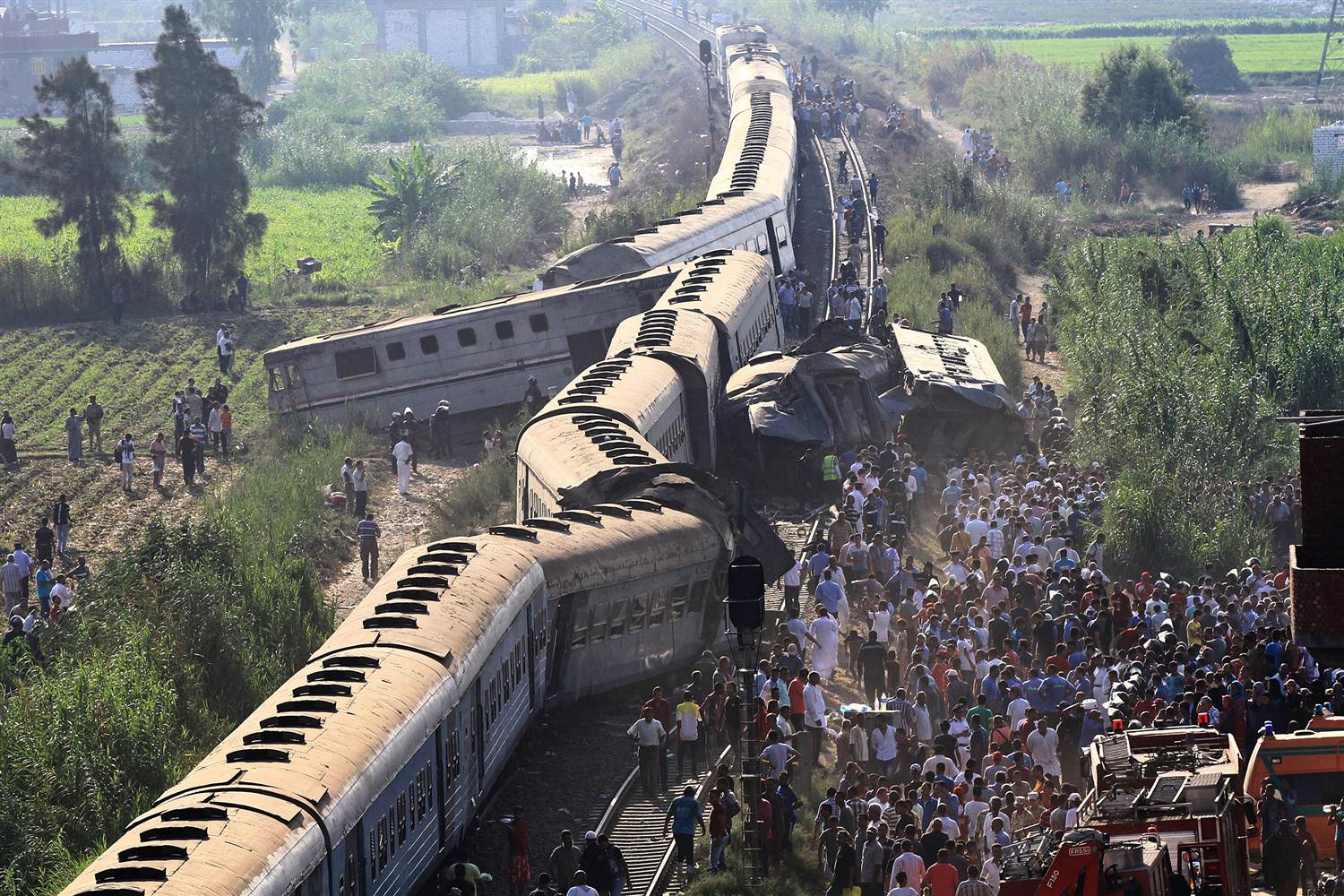 For more than a decade, there have routinely been calls for greater investment to improve Egypt's railway network, which has a total length of 9,570 kilometers.
Improvement has been urged for signalling, level-crossings, tracks and more.
Hopes for improvement were raised in 2016 when German industrial giant Siemens announced that it had secured a contract from Egyptian National Railways to modernize 260 kilometers of railway networks in Egypt with advanced technology.
At the time, Siemens announced that the upgrades are part of a national strategic plan to develop and modernize the Egyptian railway system and are expected to improve safety standards. The development, co-financed by the Arab Fund for Economic and Social Development (AFESD) and the Kuwait Fund for Arab Economic Development, is expected to cost more than $US 250 million.
Egypt's President Abdel Fattah Al-Sisi has urged further modernization of Egypt's railway network to extend to the thousands of other kilometers which have been untouched for many years.
There have been similar calls for greater training of railway workers. An undated video recently circulated on social media, which cannot be verified, showed a train driver smoking and chatting with friends while driving a train. More training and supervision have been urged as critical, particularly when the railway network itself is dated.
However, as the country continues to recover economically from the political and social turbulence that followed the 2011 and 2013 uprisings, it remains unclear how long it will take before any significant improvement occurs.
---
Subscribe to our newsletter
---