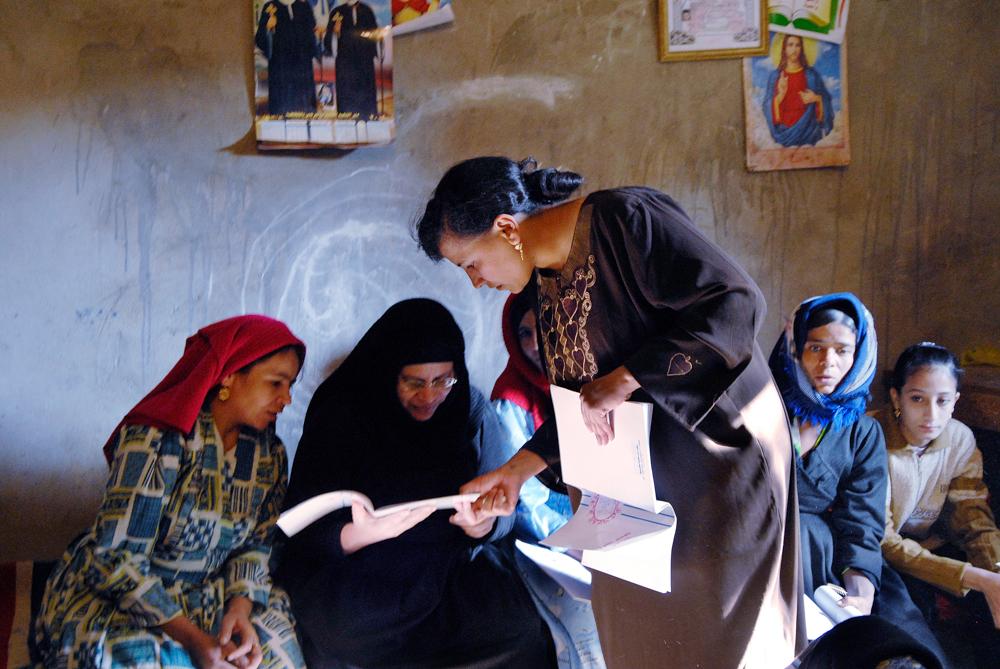 The Egyptian Liver Foundation and the Adult Education Authority are teaming up for a new mission: empower citizens with hepatitis viruses.
Gamal Shiha, the Chairman of the Board of Trustees of the Egyptian Liver Foundation and Chairman of the African Society for the Care of Liver Patients, recently met with a delegation from the General Authority for Adult Education, headed by Chairman of the Board Essam Qamar, to discuss their target.
The two sides discussed ways to scientifically, healthily and economically empower citizens diagnosed with hepatitis viruses and those who are recovering from them, and to determine the form of cooperation between the Egyptian Liver Foundation and the Adult Education Authority in order to implement a new initiative titled "Productive Villages Free of Illiteracy and Hepatitis Viruses".
Qamar has put together an executive plan in cooperation with the Egyptian Liver Foundation to declare 50 villages free of illiteracy and from hepatitis viruses.
According to the World Health Organization (WHO), viral hepatitis is one of Egypt's most significant public health challenges, with an estimated 8–10 million persons, or 10% of the population, living with the disease and millions more at risk of infection.
In 2015, the organization declared Egypt the country with the highest prevalence of the virus in the world. "People living with viral hepatitis have an increased risk of cirrhosis and liver cancer, and although not all people infected with viral hepatitis develop these conditions, the medical and economic burden incurred by those who do is significant. Challenges in infection control and unsafe injections contribute to the 150,000 new persons infected annually with viral hepatitis in Egypt," the WHO states. The organization also highlighted that unsafe injections are one of the major causes of viral hepatitis transmission in Egypt.
Shiha said that the initiative will be implemented in the villages currently being surveyed and treated for hepatocellular viruses, as part of the "Villages Free of Hepatitis Viruses" project. The initiative encourages citizens to overcome their illiteracy and trains them on skills needed for small business projects.
He added that health reform starts with the reform of education, stressing that the Egyptian Liver Foundation will dedicate all of its abilities to help enable Egyptian citizens and embolden them toward a healthier lifestyle.  
The meeting was attended by Issam Hashish, the CEO of the National Project for Small Industries in the Authority for Adult Education; Nasser Al Raidi, the Economic and Technical Advisor for the project; and the head of investors in Minya Governorate.
---
Subscribe to our newsletter
---