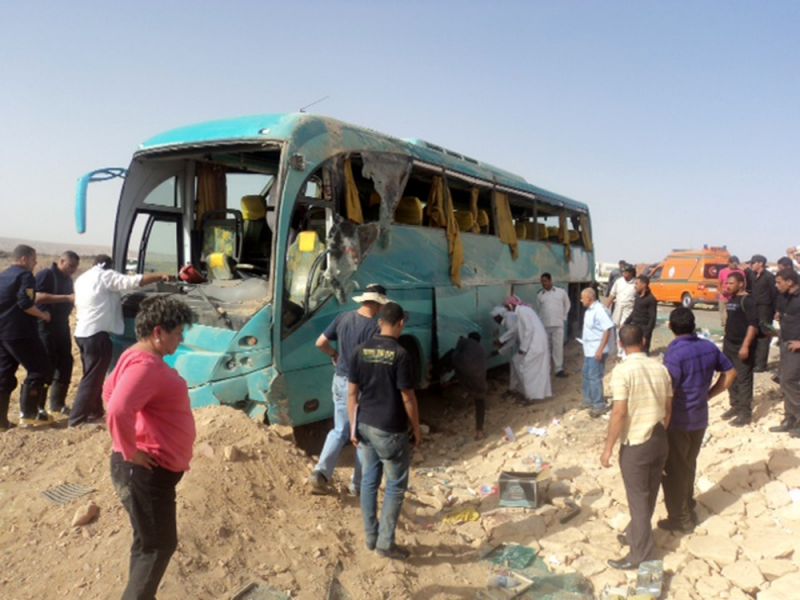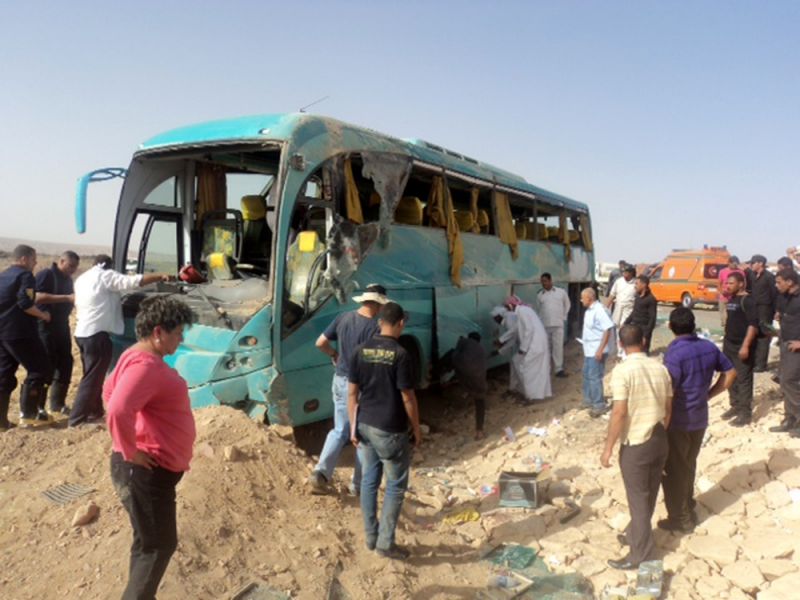 At least 14 people were killed and 40 injured on Tuesday after a bus collided with a truck in Upper Egypt's Beni Suef governorate, Al-Ahram Arabic website reported.
A bus traveling from Minya governorate to Cairo flipped over on the Eastern Desert highway after colliding with a truck. The bus was carrying 62 passengers, said the ministry.
Also, six passengers, including the driver, survived an accident when a bus heading from Cairo to Hurghada was caught on fire. There are no reports of injuries neither there are official statements on the cause of the fire.
Egypt is among the countries with the highest rates of road accidents and traffic crashes in the world.
5,343 people were killed in road accidents during 2016 and a total number of 14,548 car accidents on Egypt's roads were recorded in 2015, according to the Central Agency for Public Mobilization and Statistics (CAPMAS) said on Tuesday.
According to the agency, the road with the highest risk in Egypt is the Cairo-Alexandria Desert Road, with four deaths occurring on average in every collision.
Train accidents are no exception. Earlier in August, a train collision in Alexandria between two trains has killed at least 41 people and injured 179 passengers.
According to the Central Agency for Public Mobilization and Statistics (CAPMAS), the past 12 years have seen an average of 1,041 train accidents on an annual basis. A total of 13,539 train accidents occurred between 2004 and 2016, reports CAPMAS, citing numbers released by the National Railway Authority of Egypt.
---
Subscribe to our newsletter
---