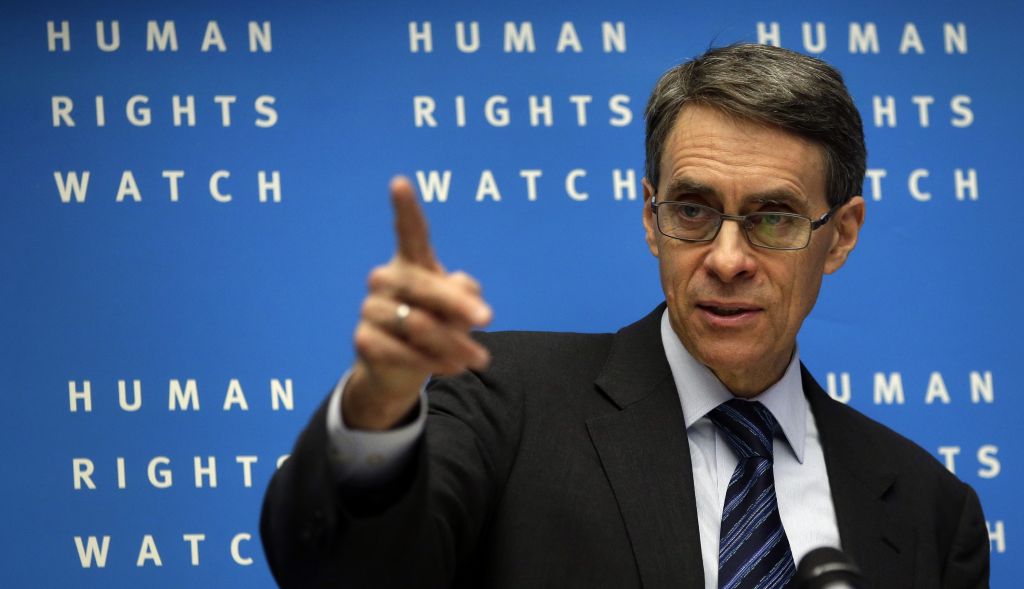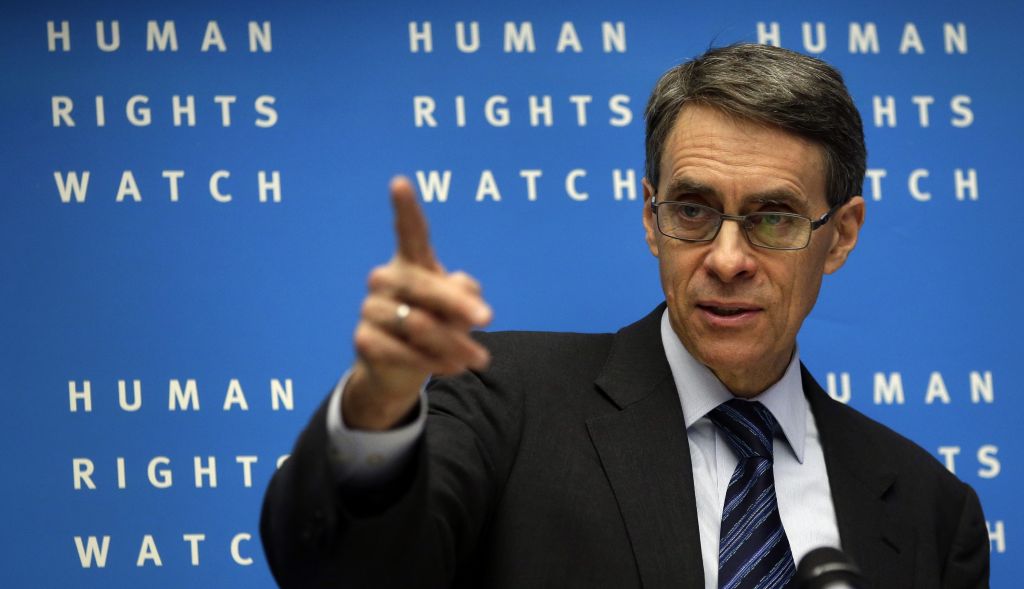 Egypt's Foreign Ministry released a statement on Wednesday refuting the latest report of the international rights organization Human Rights Watch (HRW) that tackled the human rights status in Egypt.
The Foreign Ministry's spokesperson Ahmed Abou Zaid described HRW as "politically motivated and biased" after the latter had cracked hard on Egypt's Interior Ministry in its report.
HRW report stated that the Egyptian authorities are following "systematic practices in torturing political detainees", a claim which Abo Zaid described as endless series to downgrade and distort the image of Egypt. The spokesperson added that HRW expressed the viewpoint of the countries it works in favour of, intending to distort and target Egypt negatively.
While it is known for its policy that disregards this kind of reports, Abou Zaid said that the Foreign Ministry responded to this report as it is keen on the right of citizens to know the truth of these forged claims.
Abou Zeid further criticized the "desperate attempts" to deliberately distort the 30 June uprising and describing it as a military coup. He also slammed the report stating that the status of human rights in Egypt is similar to its status before the revolution of 25 January in 2011, which is a clear sign of incitement.
The Foreign Ministry also added in the statement that it is comprehensible from the HRW report that it was rather selective in the sources it opted for during the preparation and relying on undocumented testimonies.
On Wednesday morning, the HRW report was released and stirred debates after it had accused the Egyptian security forces of heavily torturing political detainees, further accusing president Abdel Fattah Al-Sisi of giving a carte blanche to them to crack down on opposition figures.
Additionally, the rights organization report said that the interior ministry uses electrical shocks and other torturing means.
HRW report was based on 19 interviews with former detainees and the family of another detainee who was tortured between 2014 and 2016. Of the 20 cases documented by HRW, 13 cases were tortured in National Security offices, five in police stations and two in both.
The report also cited reports published by various NGOs over the past 25 years highlighting the increasing torture in security directorates and police stations.
Despite the continuous refutation of Al-Sisi and Egypt's minister of interior Magdy Abdel Ghaffar that there is no torture in Egypt's prisons, HRW says that it has documented, along with other rights organizations, torture cases that rebut the statements of Egyptian officials.
Egypt and HRW haven't been on good terms, particularly after the 30 June revolution. The latter described it as a military coup against a democratically-elected president and further described Rabaa sit-in dispersal as a massacre. HRW also refused to label the Muslim Brotherhood group as a terrorist organization in fear of a further crackdown on them from the Egyptian government, which further exacerbated the relation between Egypt and the rights organization.
---
Subscribe to our newsletter
---