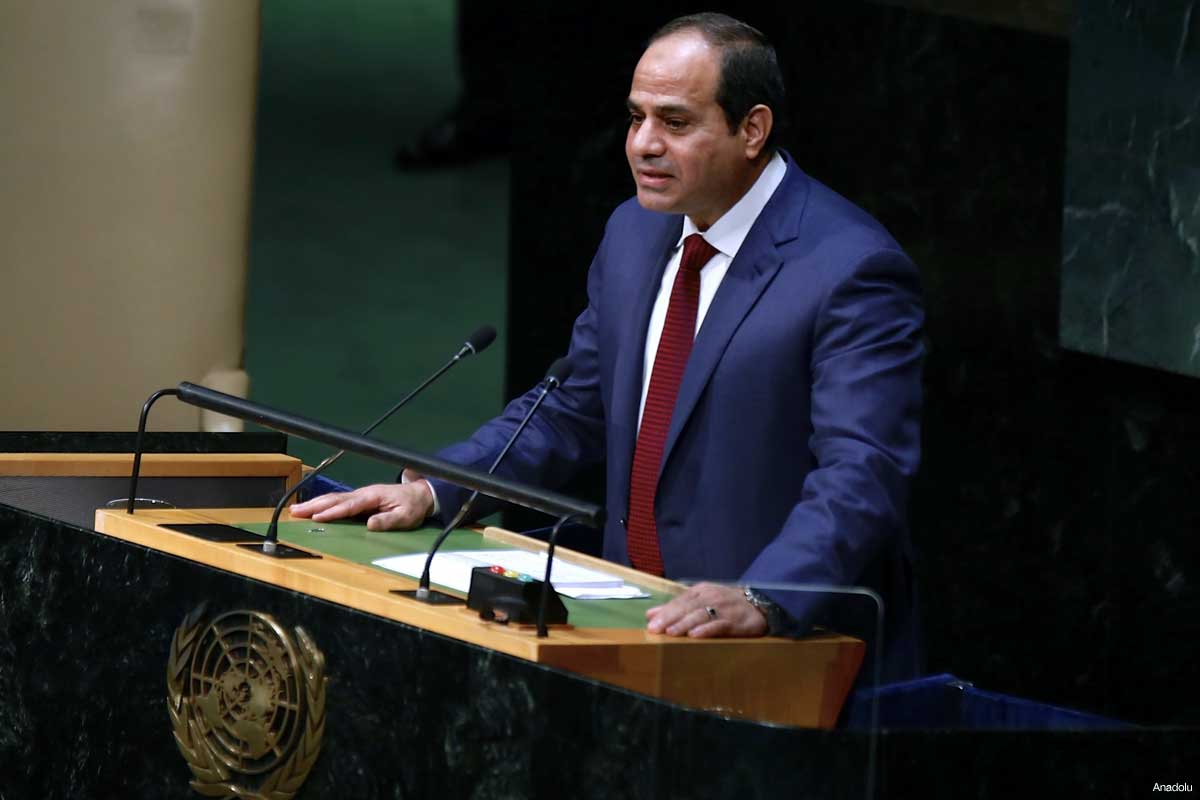 Egypt's president Abdel Fattah Al-Sisi addressed the United Nations (UN) General Assembly on Tuesday. He tackled the Arab-Israeli conflict, turmoil in the Middle East and the importance of combating terrorism, among other topics.
Al-Sisi started off his speech saying that Egypt believes in the goals of the UN and that it is possible for them to be achieved. He discussed the problems that face the Arab world and the African continent.
Al-Sisi said that the only exit to the problems the Arab world suffer from is the adherence to building countries based on the principles of human rights, the sovereignty of law and equality.
"This is the key principle of Egypt's foreign policies. There is no exit for the Syrian crisis except through a political solution that includes all the Syrian factions, in order to maintain the unity and combat terrorism,
"The same goes for Libya, there should be a consensus between all the factions to stand against the attempts to divide the Libyans," Al-Sisi stated.
The president went on to discuss the Palestinian-Israeli conflict. He said that it is a proof that there are deficiencies in the international system that fails to implement a long list of decisions and resolutions of the UN.
"This topic should be finalised by reaching an inclusive and fair solution and establishing the independent state of Palestine, with East Jerusalem as its capital. This is substantial for the credibility of the UN,
"I'd like to stress that Egypt's experiment is present and proves that peace is possible," He added.
Al-Sisi, going out of his scripted speech, called on the Palestinian people and told them that unity is important and that they should be ready to live together with the Israeli people in peace and security.
Additionally, he addressed the Israeli citizens and said that they have experienced peace with Egypt for more than 40 years and it is possible to repeat this once again.
Going back to his scripted speech, Al-Sisi underlined the importance of combating terrorism, adding that there is no credibility for an international system that combats terrorism and at the same time supports countries involved in feeding terrorism.
The president stated that the only way to settle the disputes between countries is not intervening in the domestic affairs of each country and respecting their sovereignty.
Al-Sisi concluded his speech by saying that the UN General Assembly is a meeting where honesty should take place. Countries also renew their vows and commitment to build an equal and fair international system.
"Let's move together to open new aspects of cooperation between countries and get rid of the polarization policy. Our world is in a dire need today for mutual human interests. This is Egypt's message to the world."
Watch the full speech below
---
Subscribe to our newsletter
---