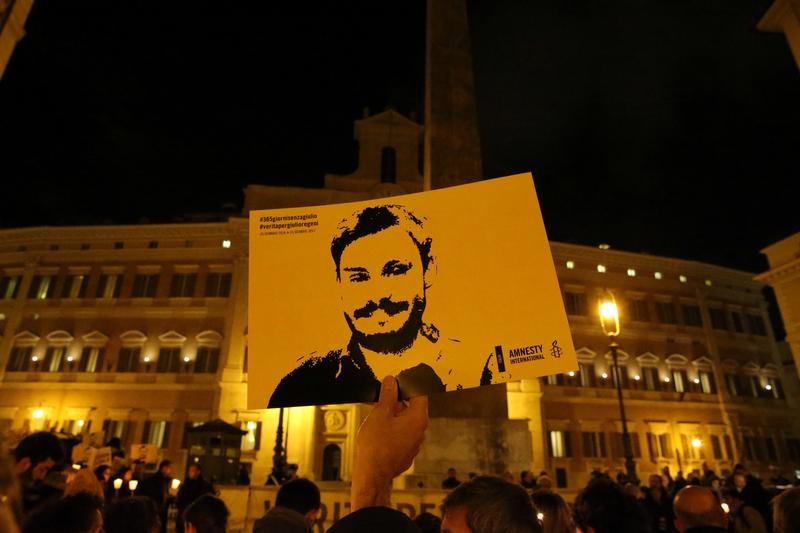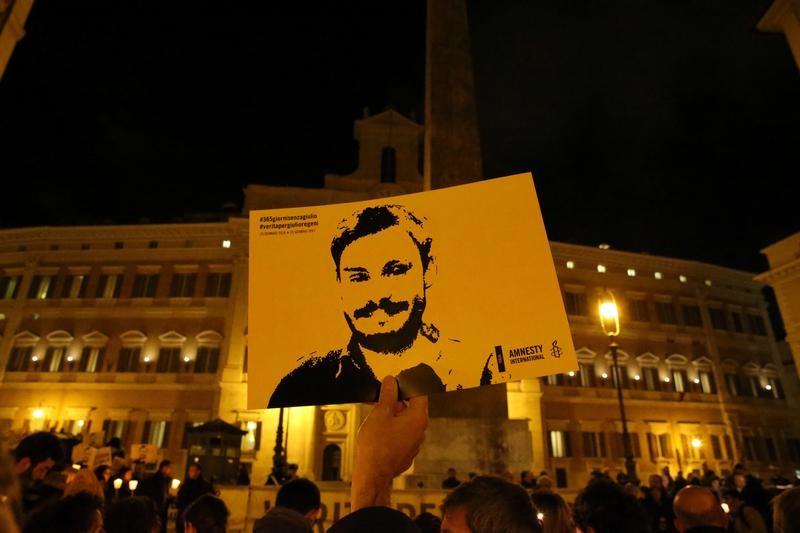 Egypt's public prosecutor Nabil Sadek met on Thursday with his Italian counterpart Giuseppe Pignatone in Cairo for discussions of developments into the brutal murder of Italian PhD researcher Giulio Regeni last year in Cairo, a joint statement by the prosecutors said.
The meeting dealt with the latest details emerging from the ongoing investigation, particularly discussing the work in retrieving security camera footage recorded at Cairo's Dokki Metro station allegedly showing the Italian student the same night of his death on January 25 2016.
Pignatone also handed over a report to the Egyptian prosecution that had been prepared by the Italian police based on documents previously shared by Egypt with Italy.
During a meeting earlier this week between president Abdel Fattah al-Sisi and Italy's Interior Minister Marco Minniti, the Egyptian leader emphasized his country's "sincere determination" to get to the bottom of the murder of Regeni.
Giulio Regeni, a Cambridge University PhD candidate, was a visiting student at The American University in Cairo (AUC) researching labor rights in Egypt.
He went missing in Cairo on 25th January, on the anniversary of the Egyptian uprising, on his way to meet a friend. His body, baring hallmarks of extreme torture, was later discovered in a roadside ditch. Egypt has yet to release any information about who murdered him and whether any authorities were involved.
The case has sparked international attention on human rights violations in Egypt and has also strained the traditionally close relationship between Egypt and Italy.
Egyptian authorities have agreed to extend the investigation into the death of Regeni following pressure from Rome.
In March, the family of the PhD candidate appealed to Pope Francis to raise Regeni's case with Egypt during his visit to the country. Pope Francis has expressed his concern regarding the development of the case of Regeni, and affirmed that he has moved on the topic.
According to police and intelligence sources speaking to by Reuters news agency, Egyptian police detained the Italian student "as part of a security sweep" prior to his murder.
Regeni was picked up near Gamal Abdel Nasser metro station in downtown Cairo by plainclothes police officers on January 25, and taken to Izbakiya police station, the report said.
After being held at the police station for 30 minutes, he was then transferred to a state security compound run by Homeland Security. The sources did not clarify to Reuters what happened to Regeni following his transfer to the state security compound.
Egypt's Ministry of Interior has categorically denied that Egyptian authorities were involved in Regeni's murder, slamming the Reuters report as 'unfounded' and 'false'.
---
Subscribe to our newsletter
---