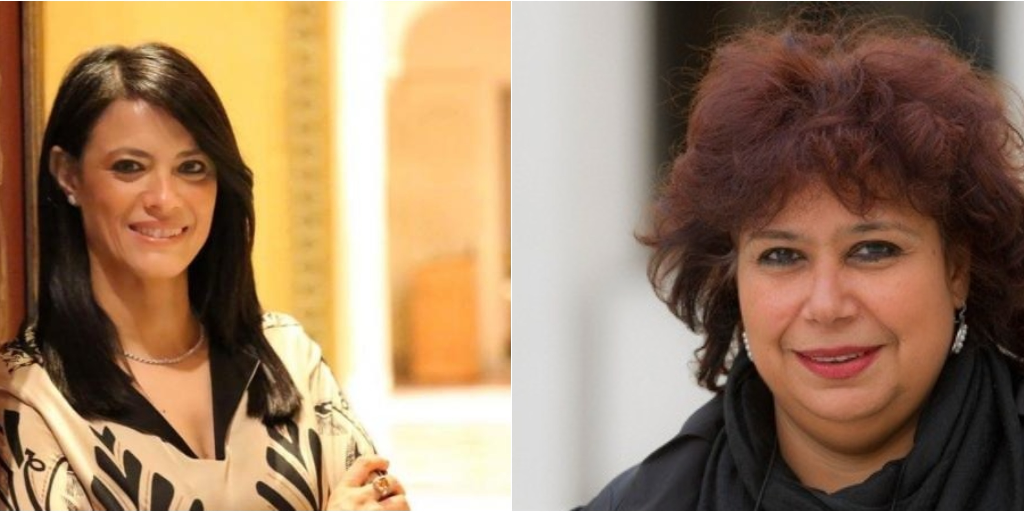 Egypt's House of Representatives has announced a limited reshuffle in the cabinet on Sunday with four new ministers joining the cabinet and two new deputy ministers.
The parliament's general session kicked off with parliamentary speaker Ali Abdul Aal saying that a letter received from president Abdel Fattah al-Sisi revealed that a limited reshuffle will take place in the cabinet of Prime Minister Sherif Ismail.
The reshuffle includes Ministries of National Development, Tourism, Culture, and Business Sector.
The new minister of culture, Enas Abdel Dayem, is the first female to be the minister of culture since the ministry was officially founded in 1958. Abdel Dayem was the head of the Opera House and a prominent flute player. She further concluded her MA and Ph.D. degrees in the flute in Paris. She held multiple solo performances and joined the joined the International Orchestra of the UNESCO.
In 2013, Abdel Dayem was about to be announced Egypt's first female minister to the Ministry of Culture. However, the decision was suddenly suspended, according to Al-Ahram newspaper. In an interview with Reuters, Abdel Dayem said that religious forces intervened to suspend her appointment at the time when the government of Islamist former president Mohamed Morsi was in charge.
The new minister of tourism is Rania al-Mashat. For 11 years, al-Mashat worked as deputy governor of the Central Bank of Egypt for monetizing policy. She also worked as an economist in the International Monetary Fund in Washington.
The Parliament agreed with consensus on the new cabinet reshuffle announced by al-Sisi.
Besides the new two female ministers who have recently joined the cabinet, this is the first time in the history of Egypt's cabinets to have six female ministers at once, making the representation of female ministers accounts for about 17.6 percent.
---
Subscribe to our newsletter
---