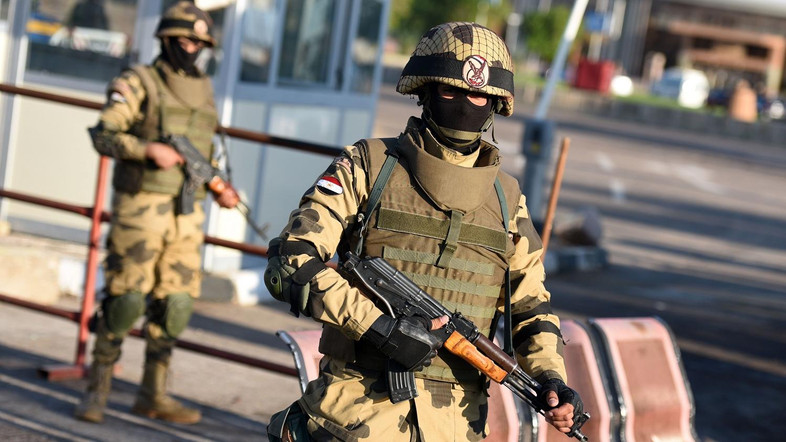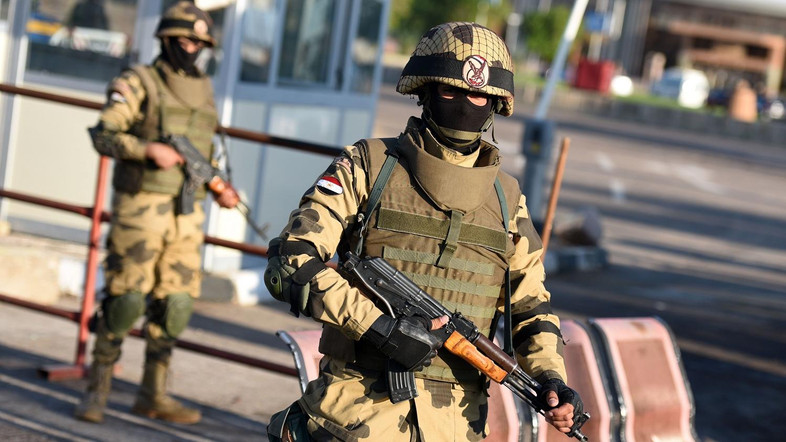 Egypt army launches a major operation in central and North Sinai to fight terrorism announced on Friday the Armed Forces spokesperson. "This morning, the operation started implementing a counter-terrorism plan against militants in central and North Sinai," according to the statement.
#المتحدث_العسكرى : بيان بشأن العملية الشاملة للقوات المسلحة في سيناء 2018 pic.twitter.com/Cvv67JUEYP

— المتحدث العسكري (@EgyArmySpox) February 9, 2018
Earlier on February 6, the critical care department of the Ismailia Health Directorate issued an announcement to major hospitals in the governorate to stay on standby starting February 6 until further notice.
According to the announcement, the hospitals are required to have a sufficient amount of medications, means to transport medications from one hospital to another and expand the state of emergency in all hospital for 24 hours.
Among the announcements is the evacuation of 30 percent of the beds in the hospital to make it available for urgent cases and surgeries.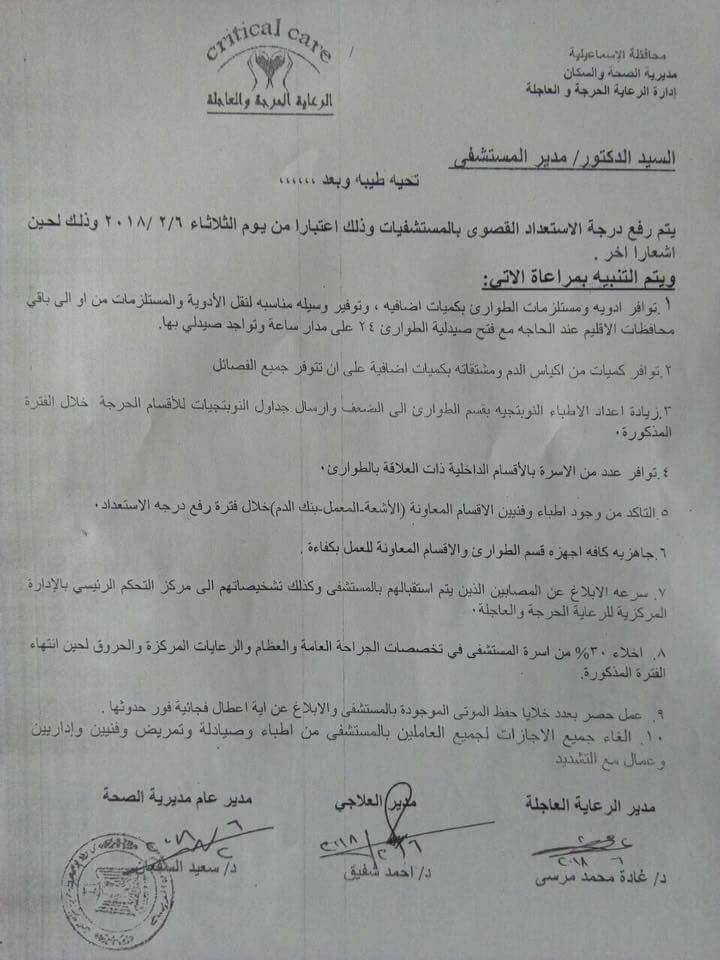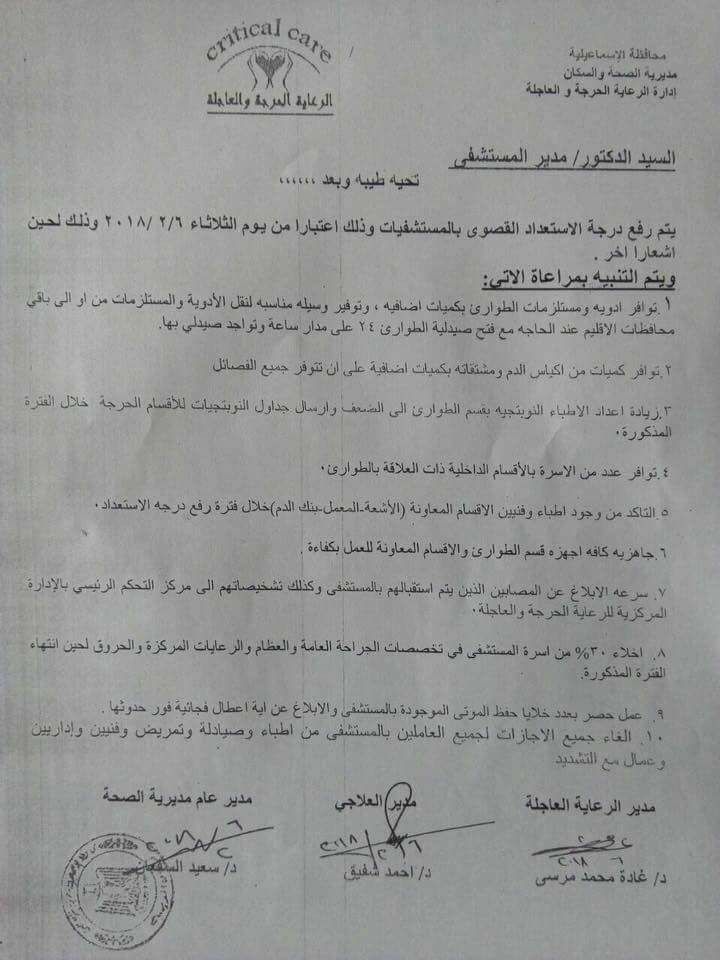 Troubled North Sinai has been subject to many attacks targeting Coptic Christians, security forces in checkpoints and Sufi Muslims during Friday prayers.
On Palm Sunday in April 2017, suicide bombings targeting St. George's Church in Tanta and St. Mark's Cathedral in Alexandria killed at least 45 people. A month later, 28 Coptic Christians were killed when masked terrorists opened fire on a bus.
The most recent attack targeting security forces occurred on October 10. At least 16 members of Egypt's security forces were killed in Al-Wahat in Egypt's Western Desert when security forces raided a terrorist hideout.
In November, an attack on a mosque in Egypt's North Sinai city of El-Arish killed at least 309 people and injured 109 others. The attack took place as worshippers marked the weekly Friday prayers at the mosque in the town of Al-Rawda in El-Arish.
According to a review by Egyptian Streets, an estimated 2100 people were killed in North Sinai in 2015, including roughly 1800 described by the military as "terrorists," 150 civilians, 40 police officers and conscripts, and 140 military personnel.
---
Subscribe to our newsletter
---