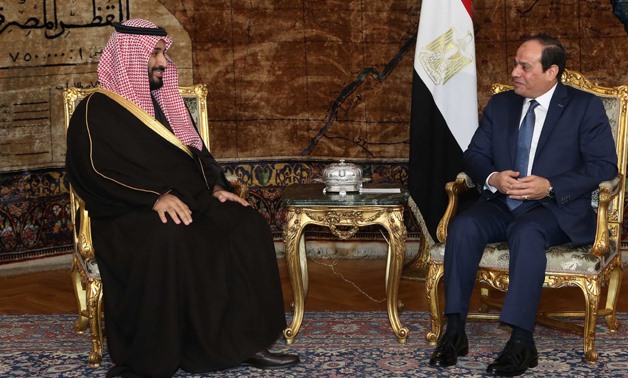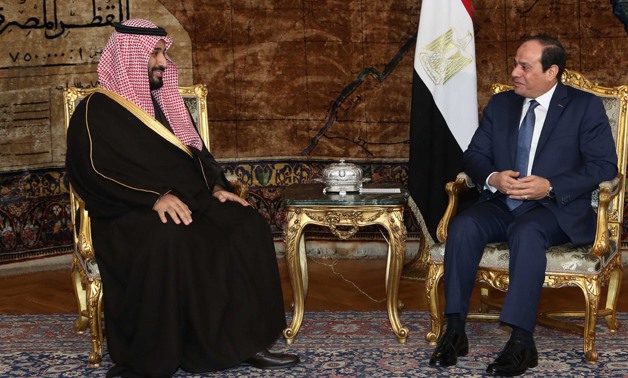 Pope Tawadros II has welcomed on Monday Crown Prince of Saudi Arabia Mohammed bin Salman to his 'second home' during his first ever official visit to Egypt described as a 'visit for love and peace'.
Welcomed at the Cairo Coptic Cathedral, Bin Salman met with Pope Tawadros II along with the Deputy Prime Minister and Minister of Defense as part of a three-day visit to Egypt to discuss bilateral ties between Egypt and Saudi Arabia.
During the visit, Prince Mohamed and Egypt's President Abdel Fattah al-Sisi discussed relations between both countries and they stressed the importance of promoting tolerance, renouncing violence, extremism and terrorism and achieving security and peace for the peoples of the region and world.
Boulis Haleem, the spokesperson of Egypt's Coptic church, said that the visit marks a new chapter in the history of the two countries which not only stands for peace but also marks a new dialogue between Saudi Arabia and the church, as part of a phone interview with al-Assema TV.
The Crown Prince recognized the role of the Copts in stabilizing the country and standing with the issues of the Arab and Islamic nation, according to the Ministry of Foreign Affairs.
Also on Monday, the Saudi Crown Prince visited the Egyptian Opera House where he met Egyptian President Abdel Fatah al-Sisi
The main highlight if the visit is the signed agreement between Egypt and Saudi Arabia allocating over 1,000 square kilometers to the kingdom for a megacity project worth of $US 10 billion as part of NEOM project.
Last year, the two governments have signed a memorandum of understanding to promote Saudi investment in Egypt. In December, Saudi Arabia pledged approximately $US 8 billion of investments to Egypt.
In June 2017, Egypt's al-Sisi ratified the maritime borders deal between Egypt and Saudi Arabia transferring the authorization and administration of the two Red Sea Islands, Tiran and Sanafir, to Saudi Arabia.
---
Subscribe to our newsletter
---