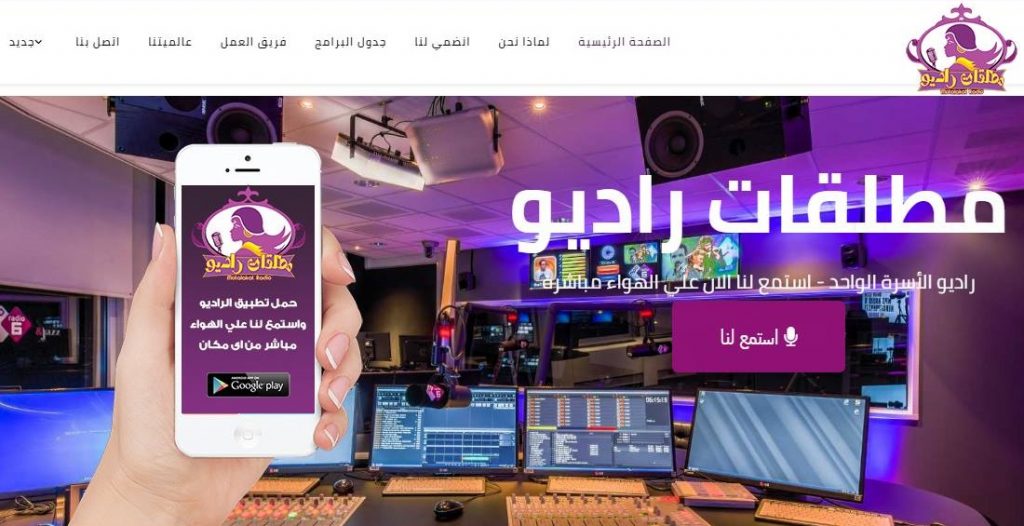 Although becoming increasingly common, divorce remains a stigma in Egyptian society. Accordingly, Mahasan Saber's ''Radio Divorcees'' (Motakalat Radio) is considered an exceptional project in a Egypt's patriarchal society.
Saber launched her online platform in 2010 in order to share advice and help those who are going through divorces. A divorcee herself, she aims to challenge the social stigma associated with divorce; her radio's motto is ''A new life''.
"I have a strong background from my experience and readings that a woman have the legitimate religious right to get a divorce. It is normal. The problem is not about divorce itself, it is about what happens after divorce," she tells Africa News.
Her radio channel, which has a wide range of programs such as ''Your Son Accordance to his Upbringing'' and ''From Our Streets'', addresses the social and legal difficulties that come with divorce.
He co-hosts it with Mai Ali, who told Africa News that radio is intended to cater to all, including divorced and single women. It is understood that the online plate-form receives contributions from other countries such as Saudi Arabia, Sudan, and even European nations such as Italy and Spain.
The radio is also available through the mobile application.
Egypt currently recognizes two means of spousal separation: talaq (divorce) and khul'. In the case of divorce, the divorcee is supposed to receives financial claim and child support. However, in the harder case of khul' which was legalized in 2000, the woman renounces her financial claims and many rights. The difficulty of divorcing is further acerbated according to religion as each religion has its own laws in Egypt.
According to CAPMAS, the divorce rate spiked from 6.5% frim December 2016 to December 2017. The center for research also recorded a divorce rate increase compared to marriage.
Many Egyptian marriages are rife with physical and verbal violence as well as marital rape which is not recognized as a crime by Egyptian law.
In 2017, President Abdel Fattah Sisi called for a reform to the law regulating divorces. Although met by resistance from Al-Azhar, he stated that the new law should require both the husband and wife to be involved in the divorce process.
Egyptian law allows a Muslim husband to proceed with a divorce and finalize it without his wife's knowledge. Sisi is proposing that a law should require both the husband and wife visit a public notary in order to proceed with the divorce
---
Subscribe to our newsletter
---