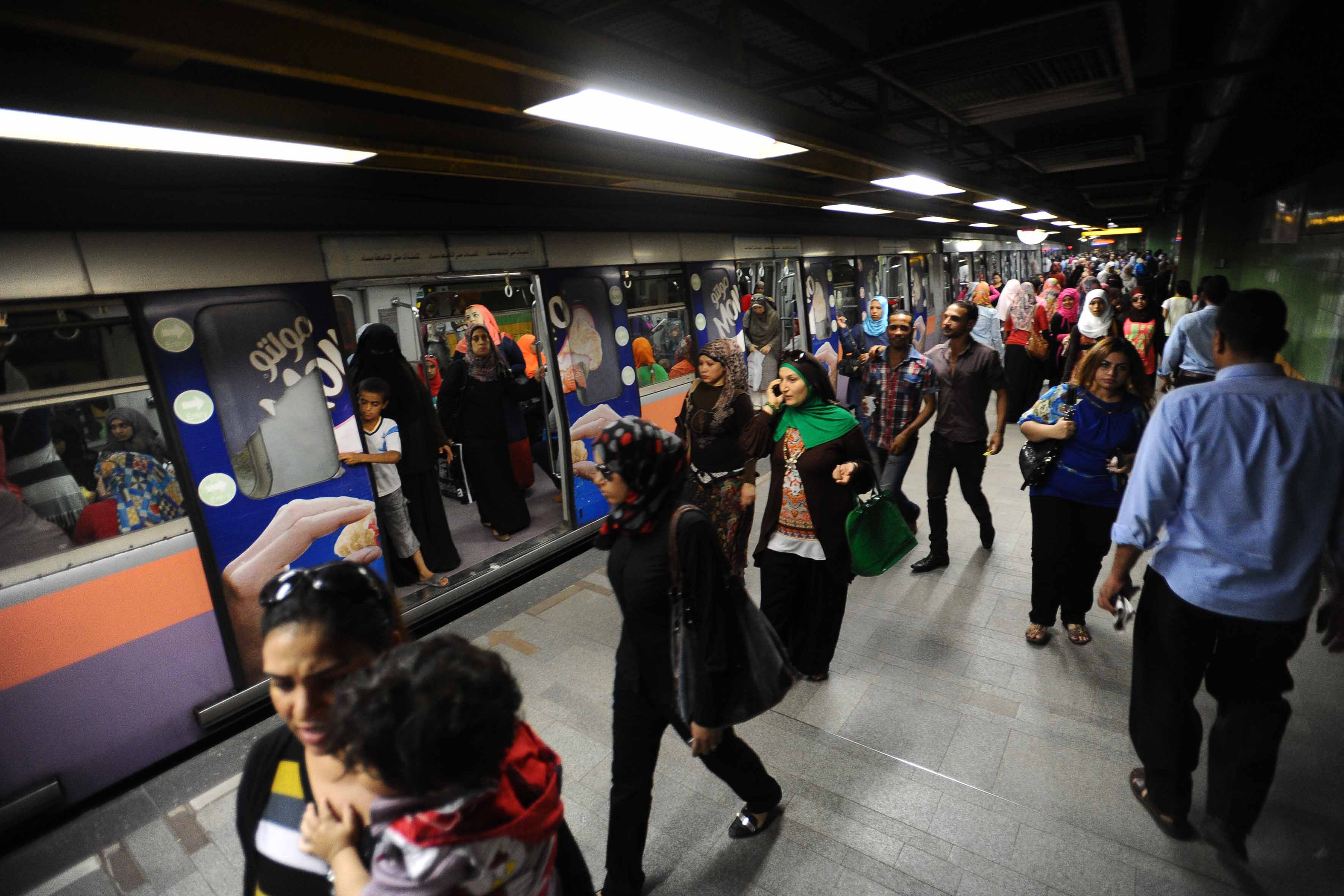 Following the decision to raise the prices of metro tickets to EGP 3, 5, or 7, depending on the length of the journey, dozens of citizens protested at Cairo metro stations.
Reuters reports witnesses of clashes breaking out between protesters and security forces at Maadi station, with at least two people being arrested on Saturday.
According to ABC News, officials, speaking anonymously due to not being authorised to brief the media, revealed that a total of 21 people were arrested on Saturday for taking part in the protests, most of which happened at Helwan station. Videos circulating online show people chanting outside metro stations, with some jumping over the ticket gates to avoid paying fares.
Similar, there has been backlash on social media: comparisons of the ticket prices in Egypt compared with ticket prices in Europe and the Middle East were met with heavy criticism as users have taken to point out the disparity in salaries.
The Cairo Metro authority spokesman, Ahmed Abdel Had, stated that "the instructions are in the public's interest and they will protect the metro…so we can introduce new stations and develop the service and provide commuters with a humane means of transportation."
The rise in fares comes as Egypt implements tough reforms tied to a $12 billion International Monetary Fund agreement, aimed at boosting economic growth, including energy subsidy cuts and tax hikes.
Public demonstrations have been extremely rare in Egypt as of late, after a law passed in 2013 banned demonstrations not approved by the Interior Ministry.
---
Subscribe to our newsletter
---