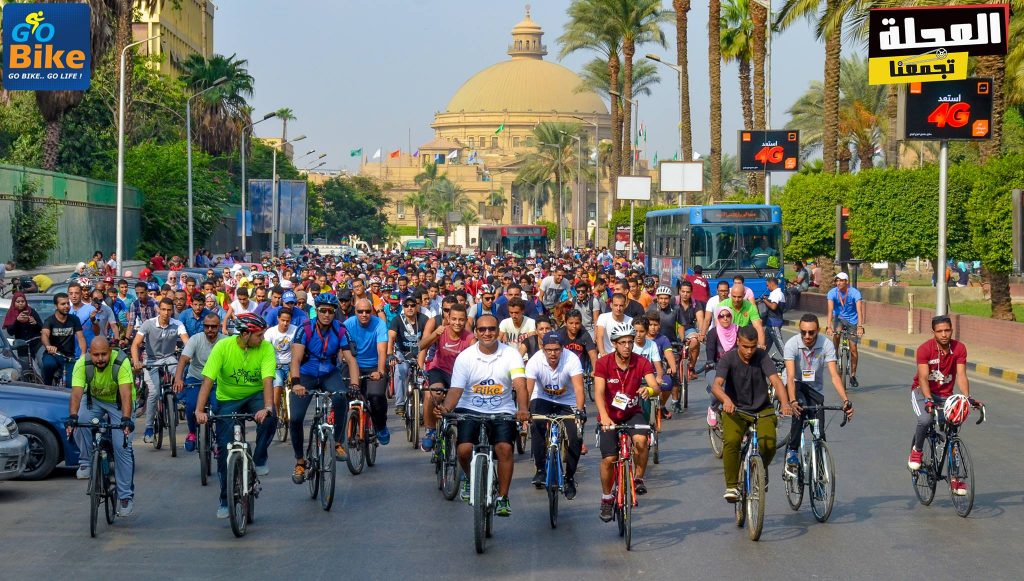 Egypt's oldest social change incubator, Nahdet al-Mahrousa, has launched a new initiative in May, titled "Sekketak Khadra" ("Your Path is Green"), which aims to transform Cairo into a greener, more bike-friendly city.
The initiative comes with good timing, as Egyptian Streets reported on Wednesday that Cairo has been designated the second most polluted city in the world by the World Heath Organisation.
Nahdet al-Mahrousa's communications manager, Rana al-Sadek, told Egypt Independent that "the idea behind the initiative is to encourage people to leave their cars behind and opt for biking instead." She explained how the initiative has created partnerships with organisations such as the Danish Embassy in Cairo, the Cairo Governorate, UN Habitat, and local community partner, Heliopolis Heritage. The aim is to install 100 bike racks in the capital, accommodating up to 200 bicycles, which is set to be completed by the end of May.
Surveys were conducted asking people where the best places would be for the bike racks, with the results highlighting Masr al-Gedida in Heliopolis and Downtown. Over 100 locations in these areas were chosen, with good security and cameras. The initiative is also planning racks in Korba.
Al-Sadek stressed, however, that while the initiative plans to spread the bike racks across Cairo, it is also about spreading the culture of biking in the city. "We (Nahdet Al-Mahrousa) love taking part in socially-responsible projects that aim to improve the community," she stated, highlighting the environmental benefits of cycling.
Indeed, the initiative encourages people to endorse cycling as both a faster and a more eco-friendly alternative to conventional commuting methods.
---
Subscribe to our newsletter
---