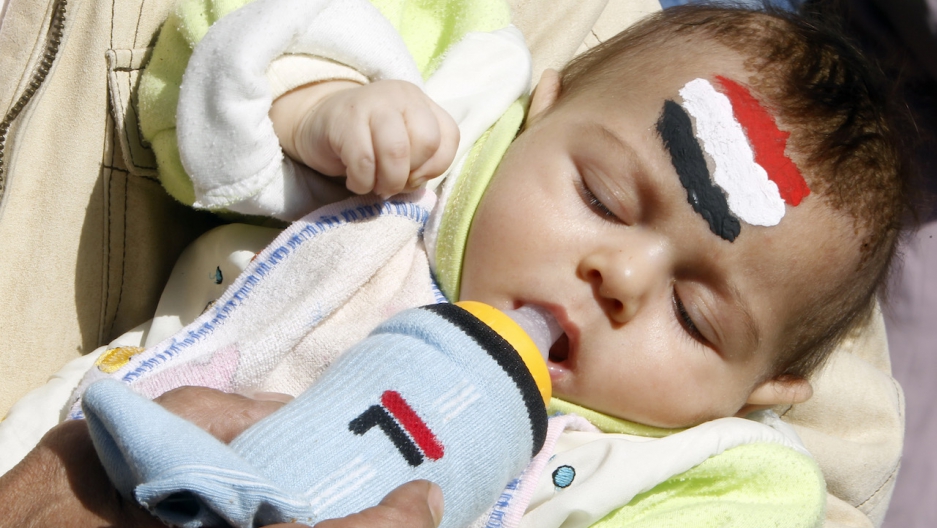 In the upcoming years, Egypt's growing population will provide additional challenges to its already limited resources, social stability and economy. Accordingly, the Ministry of Social Solidarity launched an an aggressive two-year project called "2 Kefaya (Two [children] is enough)  at the end of May in order to get curb the number of children in Egypt, particularly in the most populated areas.
According to Al Ahram Weekly, the project will be working with over a million women in the hopes of stabilizing birth rates; the project is also a collaboration between the Ministry and the  Takaful programme. The latter provides access to jobs, literacy courses and income support to poor households with children younger than 18.
The project, launched by the Minister of Social Solidarity Ghada Wali, hopes to target all women: women who have already had at least one child in order to stress the importance of spacing child births, women with two to three children in the hopes of dissuading them from raising larger families.
2 Kefaya also seeks to provide free birth control to families and is cooperating with 100 local NGOs which will develop family clinics and which will appoint 3500,000 home visits in Egypt's highest governorates with the highest birth rates such as Beheira, Giza, Beni Sweif, Luxor, Aswan and Qena according to Egypt Today.
Doctors and nurses will be trained to work in the clinics, accordingly, a LE10 million will be allocated to 2 Kefaya  through the United Nations Population Fund (UNFPA), reports Al Ahram Weekly.
The project will also include a comprehensive media campaign through the spreading of pro-family family planning messages on billboards, in media, and even on tuk-tuks.
Outside of Cairo and Alexandria, women tend to have more than two children due to lack of access to birth control but also due to the belief that the a bigger number of children means additional financial support to the families. The families that do have access to birth control often spurn it, believing that birth control is religious forbidden and is a direct intervention of God's will.
The Ministry of Social Solidarity also seeks to affirm that birth control and family planning will help families provide more for children in terms of better health care and education.
Currently, Egypt's population is estimated to be around 97 million inhabitants and risks jumping to 151 million by 2050; Egypt ranks 13th in terms of population worldwide.
During one of the sessions of the Fourth National Youth Conference, President Sisi stated that 'Terrorism and population growth are the two biggest threats in Egypt's history."
---
Subscribe to our newsletter
---