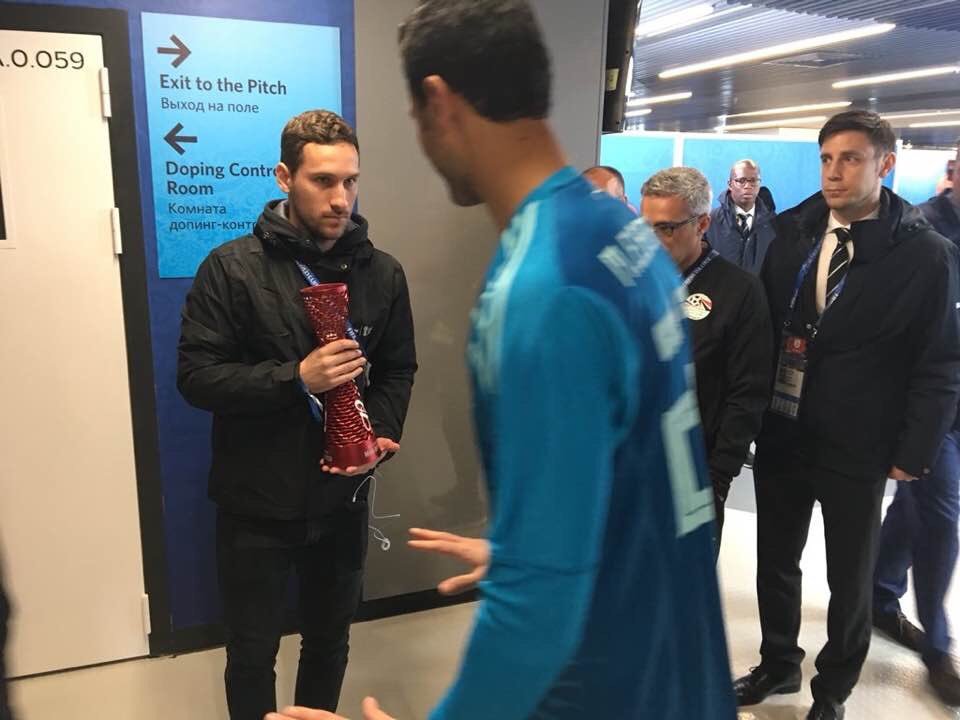 Egypt's goalkeeper Mohamed El-Shenawy refused the Man of the Match award after a spectacular performance in the Egypt-Uruguay Match on Friday. El-Shenawy, who was the first Egyptian to win the award ever, turned down the traditional gift as the award was sponsored by an alcohol company, Budweiser.
FIFA was quick to change the protocol for the award reception by removing the Budweiser logo and red trophy from its "Man of the Match" promotional video in the case any Muslim player receives the award; out of respect for the Islamic belief.
Reactions to El-Shenawy's refusal varied as one Reddit comment said, "Actually doesn't bother me at all. But honestly he wouldn't be doing something haram if he just accepted the award, right?" while another defended the Muslim's goalkeeper choice, explaining: "I mean why does this bother you lot so much? The man believes what he wants and respectfully declines the award. He's not telling you all to not drink beer or infringing on your rights in any way. Frankly ridiculous to get angry at him for something he believes in as long as he isn't harming anybody."
El Shenawy denied Luis Suarez from scoring, making one excellent save after another until Jose Gimenez head home a 90th-minute win.
El Shenawy, 29, denied veteran Essam El Hadary the chance to break a World Cup record as being the oldest player to participate in the competition.
Budweiser, the official Fifa World Cup 2018 sponsor of the Man of the Match award, presented the game's best player with a red goblet.
---
Subscribe to our newsletter
---