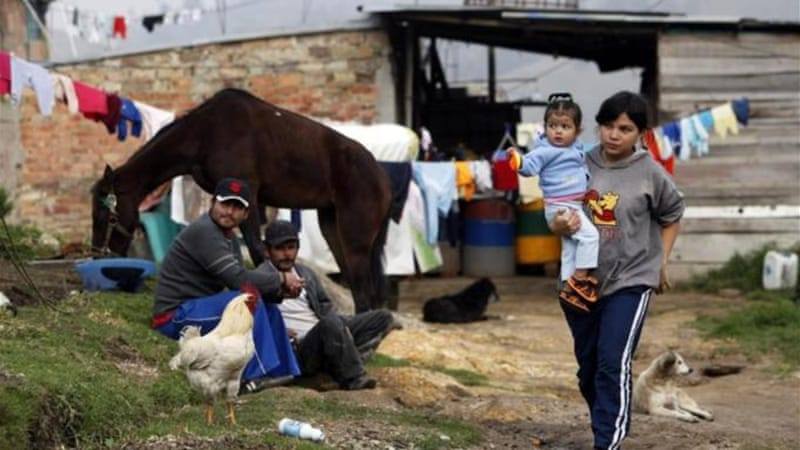 A UN Refugee Agency report, released on Tuesday, has revealed that forced displacement has reached a record high for the fifth year in a row as 68.5 million people were displaced by the end of 2017 due to war, persecution and armed conflict.
The Rohingya refugee crisis, South Sudan's war and the crisis in Democratic Republic of the Congo are at the prime causes of worldwide displacement in 2017.
The staggering number of people displaced has risen by 2.9 million from 2016, and is equivalent to the population of Thailand.
The report states that among the 68.5 million people, 16.2 million were displaced in 2017, and not necessarily for the first time. These numbers come to the overwhelming equivalence of 44,500 people being displaced every day or one person displaced every two seconds.
The UN High Commissioner for Refugees, Filippo Grandi, said ,"No one becomes a refugee by choice; but the rest of us can have a choice about how we help."
Although the number of displaced people are high, the countries hosting these number are comparatively few with Turkey hosting the most refugees with a population of 3.5 million refugees. Lebanon hosts the largest number of refugees in relation to its national population.
UNHCR's Global Trends report, which tracks forced displacement using the data from UNHCR and governments as well as other partners, revealed that contrary to the commonly-held notion that countries of the Global North are the main hosts of the world's displaced – 85% of refugees are in developing countries.
These developing countries are often extremely poor and receive little support to deal with the refugee population in their countries.
The annual report by the Office of the UN High Commissioner for Refugees was released on Tuesday, just one day before World Refugee day.
---
Subscribe to our newsletter
---