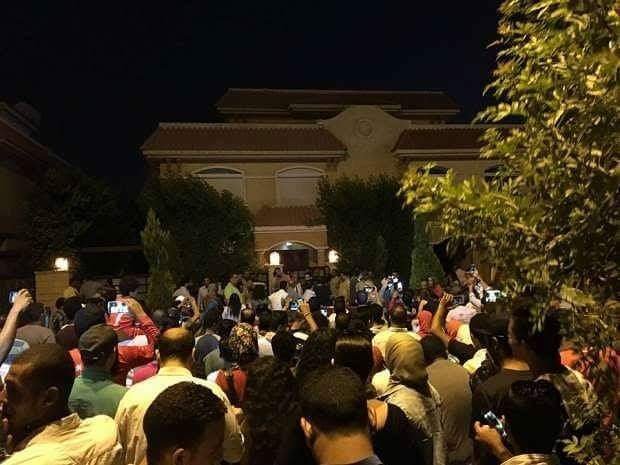 A massive gathering was observed on Thursday night near Mohamed Salah's house, located in a residential area close to the Fifth Settlement.*
Police forces intervened to secure the football star and his family from his fans, who flocked to his house to greet him and take pictures with him once rumour of his whereabouts spread.
Supposedly, the Liverpool player was spotted praying in a mosque only to then be followed home by an overzealous fan who took a photo of  Salah's abode and shared it on the residential area's group, on social media.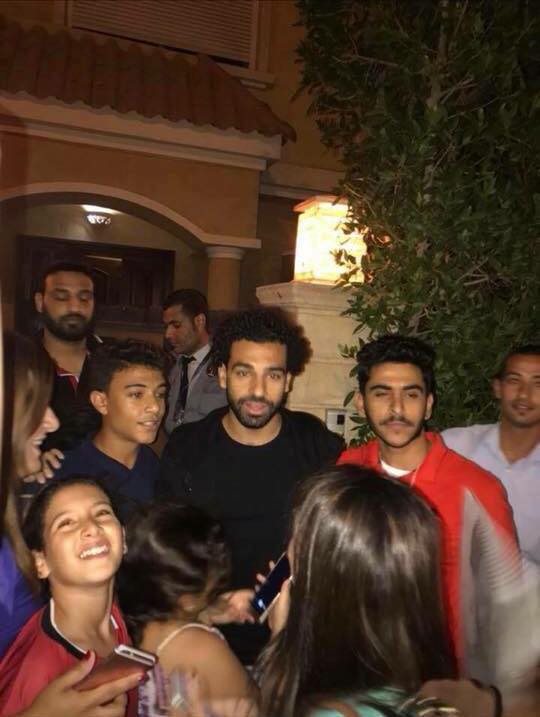 Salah politely received his adoring fans, and accepted their gifts and flowers. However, the mass gathering interrupted the flow of traffic, triggering police to intervene.
It seems that the 26-year-old international striker cannot get the rest he needs. On Wednesday night, fans amassed around him in a restaurant where he was dining. The restaurant posted on its Facebook page: "Welcome back from Russia! It was great to have you back again at The Smokery. You are still, and will always be the pride of Egypt and the Arab World! You will always have our full support!"
Salah returned on Tuesday with the national team from Russia where Egypt finished at the bottom of the group in the 2018 World Cup. The world-class footballer had been injured in the Champions League's finals match, but managed to play in the last two games in the World Cup despite Egypt's swift exit from the competition.
As soon as the Pharaohs arrived back to Egypt, there has been a public outcry to analyse the team's poor performance. Many have pointed an accusatory finger at the Egyptian Football Association for poor management and violations.
Among the allegations are those surrounding Ramzan Kadyrov, the Chechen's president whose focus and attempts at honoring the player by granting him a an honorary citizenship was met with British media outrage.
Reports criticized Kadyrov for using Salah for propaganda purposes, which the Chechen leader firmly denied. In an interview with BBC, he said: "Everyone has played here, even Maradona at our stadium, but we don't use this kind of thing for politics. Our enemies are paid to write things like that. I didn't invite Mo Salah or the Egyptian team. They chose us themselves."
*The name of the residential area has been purposefully omitted for privacy reasons.
---
Subscribe to our newsletter
---