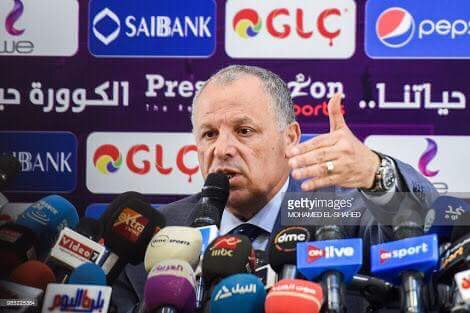 In a recent statement, Egyptian Football Association (EFA) President Hany Abo Rida said that particular Egyptian players may face fines, as well as bans from international play, reportedly up to one year – as reported by ElAhram.
These punishments come as a result of unauthorized interviews that the players conducted without the EFA's knowledge. According to ElAhram, Egyptian players allegedly took up to $5000 to speak to Saudi-owned television networks, after representatives of the networks slipped into players' rooms to conduct the interviews.  The interviews were supposedly done the day before Egypt's clash with Russia, which Egypt lost 3-1. Abo Rida said that the interviews were in violation of sponsorship deals held by the FA.
This is the latest in a series of conflicts the FA has had with players in the national team, following another sponsorship altercation with Mohamed Salah back in April. The FA also came under fire after Salah received an honorary citizenship from controversial Chechen leader Ramzan Kadyrov, reports emerged that Salah felt used by the encounter. Presumably speaking to the controversy surrounding why Egypt performed the way they did at the world cup, Salah tweeted on Sunday that "Some might think it's over but it isn't over. There needs to be change,"
Many are speculating as to what Salah was referring to precisely in the tweet, though the tweet was cryptic, many believe that he was referring to his altercations with the FA – specifically his alleged argument with Hany Abo Rida regarding unauthorised entry to Egypt's hotel at the world cup camp, as reported by Goal.
Many are blaming the FA for Egypt's unfortunate series of losses at the World Cup; this statement comes after the parliament's sports committee's decision to investigate the FA. Perhaps the FA is trying to shift blame for Egypt's poor fate at the world cup onto the players.
---
Subscribe to our newsletter
---