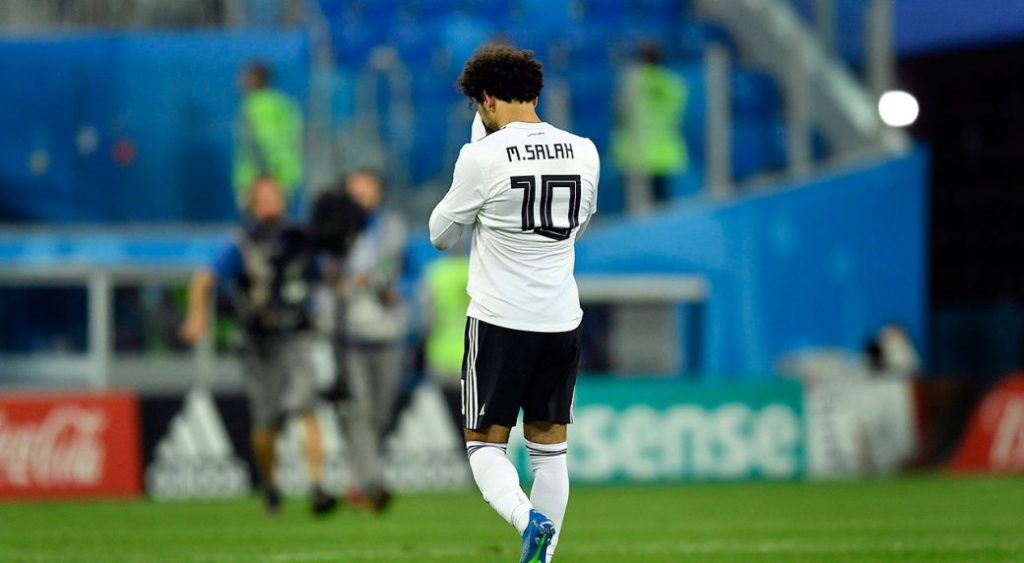 Following Egypt's loss against Saudi Arabia at the World Cup, the Minister of Youth and Sports, Ashraf Sobhy, has given hints that the ministry will investigate the Egyptian Football Association's management and role during the international competition.
This decision has been revealed in tandem with the Youth and Sports Committee of the House of Representatives's decision to investigate reasons behind the national team's sub-par performance as well. It has issued a statement on Tuesday in which it lambasted the plethora of violations that the Egyptian Football's Association has been accused of for the last few days.
The statement revealed the Committee's dismay with the "humiliating and inappropriate representation" but also a list of  violations including the choice of the team's camp in Grozny, the distraction caused by the unauthorized arrival of artists and businessmen to the team players at the camp site, the sale of tickets to matches illegally, issues of sponsorship deals and illicit gains.
Among the violations, the statement cites two particular scandals that Egypt's star player, Mohamed Salah, has found himself embroiled in. Firstly, the striker's face shot on the carrier plane resulted in a scuffle between the FA and the company handling the marketing rights of the player.  Moreover, Ramzan Kadyrov, the Chechen's president's focus and attempts at honoring the player by granting him a an honorary citizenship was met with British media outrage. Reports criticized Kadyrov for using Salah for propaganda purposes, which the Chechen leader firmly denied. In an interview with BBC, he said: "Everyone has played here, even Maradona at our stadium, but we don't use this kind of thing for politics. Our enemies are paid to write things like that. I didn't invite Mo Salah or the Egyptian team. They chose us themselves."
The FA did not present any comments or make clear its involvement with the Chechen leader's actions.
Since Egypt's qualification in the 2018 World Cup, there has been an outstanding support from the public, media and investors. The entire month of Ramadan was filled with foot-ball themed advertisements, and merchandise featuring players became hugely popular.
However, Egypt's exit from the World Cup without a single game victory has been met with wide criticism and social media 'fear' that Salah will opt out of playing for Egypt in the future.
---
Subscribe to our newsletter
---