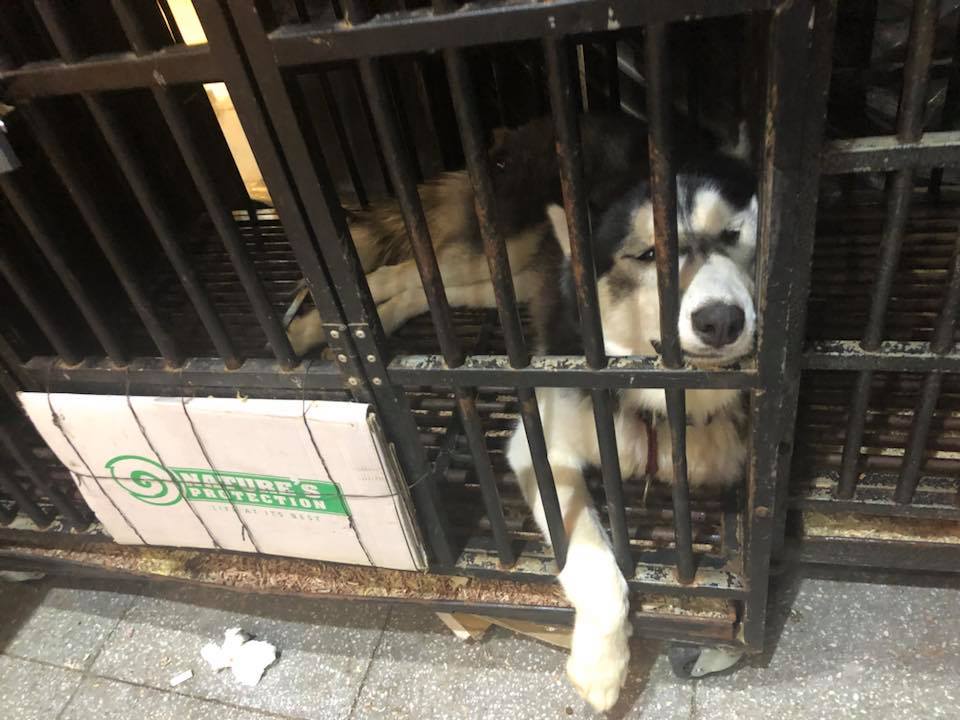 Carrying a black briefcase, Leila Gheita charges past several stacks of bird and kitten cages into the small Greenview pet shop in Maadi on a Thursday night in May.
The 25-year-old animal rights activist is carrying a printed list of demands written in Arabic and English. "Remember me?" She asks the shop owner, "I was here last Tuesday."
He remembers. Gheita and the small hoard of animal lovers following her—a group of roughly 20 expats and Egyptians, which includes children and veterinarians—are hard to forget. For the second time in a month, the group has made its way to each of four pet shops outside the Maadi Grand Mall, inspecting the animals' health, cages, food and water. Their goal is to better conditions at pet shops around Cairo, many of which they say are improperly caring for animals.
The group, called "Pet Shop Watch Egypt " formed on Facebook a little more than a month ago, and exists to target a specific problem in a country where there are little protections for animals at all. The group organized after some of its founding members saw a husky outside of a pet shop in Maadi who died due to being left in the heat. Its members say they're making progress.
"[The shop owners are] actually very scared for their businesses," Gheita says.
Many members do not condone buying from pet shops, in favour for adoption; however, rather than see some shops shut down entirely, the activists have what they consider realistic standards. Their demands include giving the animals proper nourishment, keeping them shaded or near fans in the day, not selling exotic animals and not cramming too many animals into one cage.
Members go back and check on the shops periodically to make sure the conditions are being met. Some activists, including Gheita, have even purchased items for the shops—including a fan, cardboard for the bottom of cages and food. The group is compiling a pet shop rating and sticker system, to reward owners for improving their conditions with better ratings.
"We have to commend them when they're doing something [good], not just tear them down," says Arielle El Bagory, co-leader of the group with Gheita.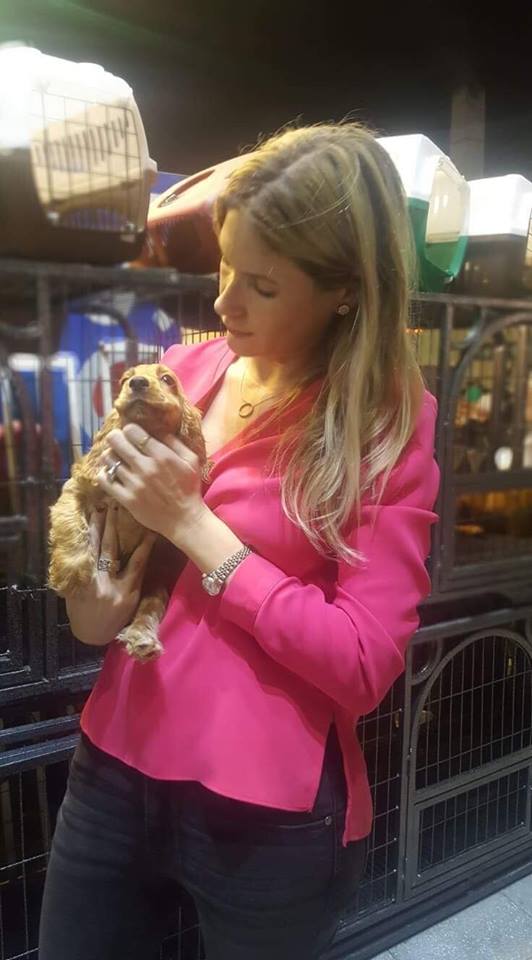 Protection for animals in Cairo is notoriously lacking, and methods to deal with the stray population often become inhumane. The Maadi Technology Park recently took down its Facebook page after a video made the rounds of a man beating a dog to death with a club. In 2014, personnel at the Gezira Club were caught carrying sacks of poisoned cats, and Cairo University just last year defended its right to legally kill stray dogs on its campus after videos surfaced of dogs keeling over from poison.
The Society for the Protection of Animal Rights in Egypt (SPARE) is one of the largest organizations dedicated to animals in Egypt. Its services run from free healthcare to education on animal care and rescues, and its founder, Amina Abaza, is notorious for her work with animal rights in Egypt.
At pet shops, she tells owners she will go to the Ministry of Environment and Health and report that the animals are unvaccinated and living in their own feces, which is hazardous for people. This is the only threat they seem to take seriously, she said. "It's my advice to animal lovers not to talk about animal abuse but to talk about human health," saysAbaza.
There are animal-saving organizations in Cairo, such as the Egyptian Society for Mercy to Animals, which offers rescued dogs for adoption on its website. However, expenses make it difficult for these organizations to maintain operations in line with the sheer number of animals in need. Abaza used to run a shelter, but couldn't maintain what she called "perfect" conditions, and ended up adopting 30 dogs herself and shutting the shelter down. Now, she pushes for constitutional reforms that will protect animals throughout the country.
There are no real legal statutes for groups like SPARE or the Stop Animal Cruelty at Pet Shops to rescue abused animals from homes or shops, so they often have to rely on breeding compassion.
Ramy Eissa, a veterinarian who goes on pet shop raids with the group, said the animals are often suffering from malnutrition and overheating. He recently rescued an emaciated puppy who had contracted a virus from a shop. He stayed up all night to nurse him back to health, only for the puppy to die a day later.
"I dream every night about the animals I saw suffering, and those who I couldn't save," he says. "It is a horrible feeling to feel that you are handicapped in front of them."
The first few pet shops the Pet Watch group visited that Thursday outside the Maadi Grand Mall are not the most egregious in Cairo, the activists say. In a few shops, there were even positive changes. Where puppies were once smushed three or four to a cage, standing on only the metal wires of the cage floor, there were now only one or two per cage, with cardboard or fake grass bottoms to protect their paws.
But outside one shop, a monkey in a small cage hopped frantically as children poked through the bars of its cage. At the last shop, Gheita says conditions had not improved. A sickly-looking puppy sleeping along in the corner of a cage elicited concern from the group.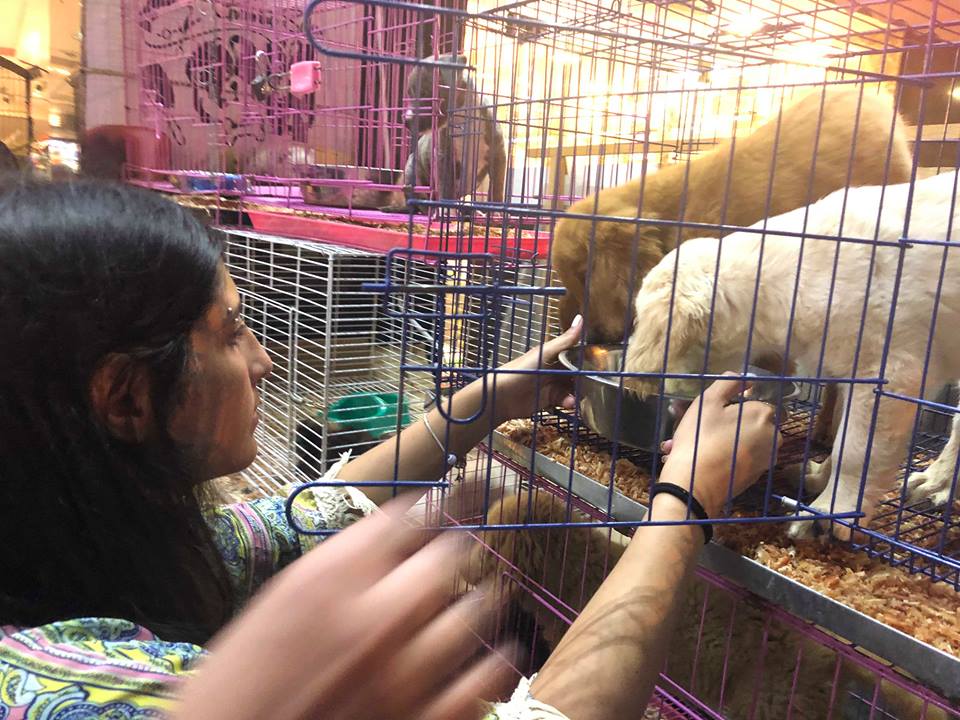 "If you find me a better job, I'll quit selling the animals," one owner said. Other owners contend that selling supplies alone is not enough hence the need to sell animals as well. Still the animal rights activists contend that if enough people become passionate about protecting animals, whether in the pet shops or on the streets, change will come.
"People always write to me [about an animal in need,] and I tell them, 'I'm not God to be everywhere,'" Abaza says. "Just say anything. Just speak. People are scared to speak."
On Tuesday,various members of Pet Shop Watch Egypt gathered in Rehab and entered a shop called Animal Park Pets Clinic in the market area. Armed with flyers and utilities, they had set out to talk to the owners about improving the shop's condition. However, things quickly took a sour turn when the members took photos of their visit.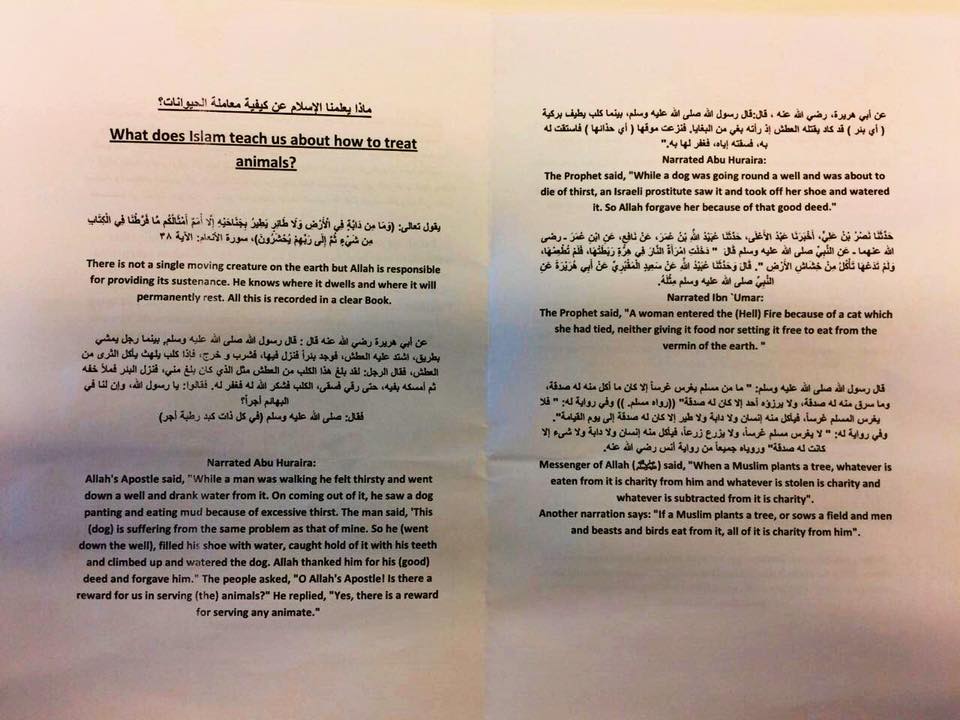 According to Arielle, one of the owners physically assaulted one of Pet Shop Watch's members and threw cans of cat food at them. Moreover, one of the men in the shop aggressively grabbed one of the female members, while the man's sister began to hit the Pet Shop Watch member. This was soon to be followed with more accounts of violence, as, supposedly, one of the men in the shop ran after the members and grabbed an adult German Shepherd from the cages, hitting him viciously in order to anger him and get the dog to attack the animals right group.
---
Subscribe to our newsletter
---