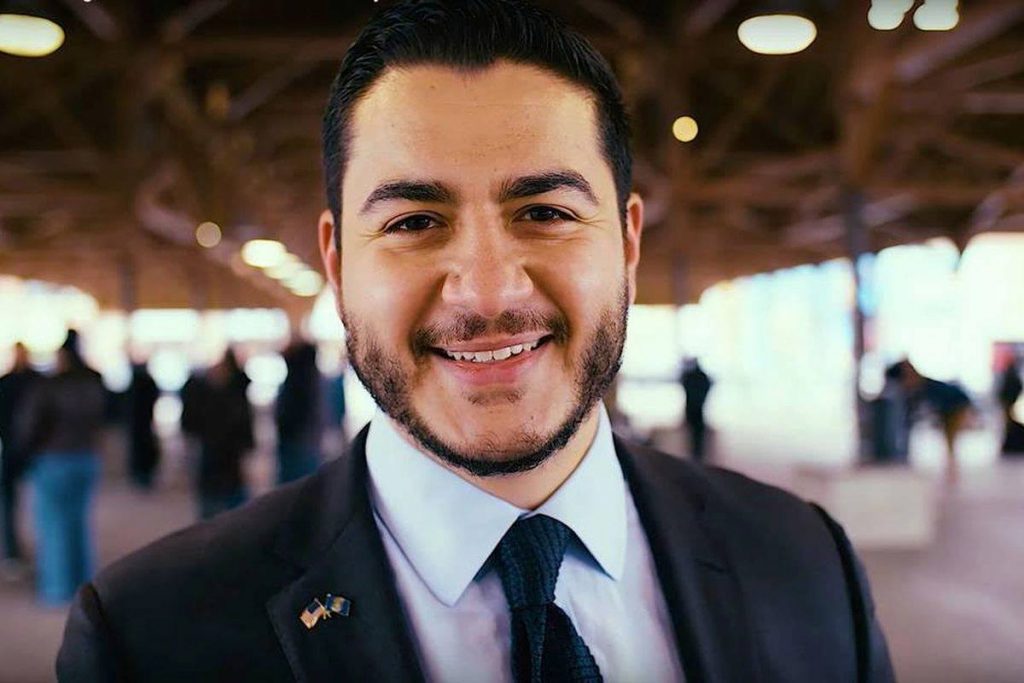 Unlike many countries, where people usually flow with the tide throughout an entire presidential term, the tide in America is always changing. At one moment, there is Donald Trump reiterating his divisive view of the world, and at another moment, there is 33-year-old Egyptian-American Abdul El Sayed fighting against Trump's tide to try and become the first Muslim governor in American history.
The race was close, as El Sayed came directly behind Senate Democratic leader Gretchen Whitmer, with 327,235 votes against 556,285. Yet he definitely did not lose the world's attention, as he received constant coverage from many outlets, including The Guardian, The Nation, AJ+ and even Vogue. His appearance and close victory sent an important message: that America may once again change.
People have called him the 'new Obama', as his youth and charisma very easily bring back memories of the early days of the former president. Though El Sayed did not want his campaign to be reduced to his identity as a Muslim, but to the changes he wanted to actively make.
"My allegiance is to the United States of America. I believe in the state of Michigan. And when people say well he can't win because he's Muslim, they're not betting against me; they're betting against Michigan," he said in an interview with WXYZ-TV in Detroit.
Born into a diverse family, with an Egyptian immigrant father and a white protestant convert stepmother, El Sayed attended the University of Michigan to study biology and political science. He completed his M.D. at Columbia University before becoming executive director of the Detroit Health department in 2015 – the youngest to ever hold that position in the US. He was also offered both the Marshall scholarship and the Rhodes scholarship as a second year medical student, as well as winning the William Jennings Bryan Prize for political science.
In contrast to other candidates, former Democratic leader Senate Gretchen Whitmer and scientist Sri Thanedar, El Sayed refused any corporate PAC donation or any big money from other corporations, as he sees them to be an act of 'bribing'. Instead, he impressively raised more than $1m through individual donations alone without support from the establishment Democratic Party, a move previously done by Bernie Sanders.
As a city that voted Trump over Clinton and is largely white and Christian, it is tough battle to fight for someone with the name 'Abdulrahman Mohamed El Sayed'. Yet with the endorsement of Bernie Sanders and Alexandria Ocasio-Cortez, who recently won the Democratic primary in New York's 14th congressional district, he still caught the attention of many.
Improving universal healthcare was one of his main goals, as well as pushing the minimum wage up to $15 and making Michigan a 'sanctuary state' in an effort to stop enforcing federal laws that would weaken small business and rob them from their profits.
He also planned to invest more in public education, introduce water-equity reforms, gun control, and renewable energy.
Though El Sayed is not the only Muslim who is challenging the norm, as 90 other Muslim candidates are running for office in midterm elections, including two females. One of them, Fayrouz Saad, is running to represent Michigan's 11th district and Rashida Talib running for the 13th Congressional District.
Talib also made history in 2008 after being elected as the first Muslim woman to serve in the Michigan state legislature.
In an interview with Vogue, El Sayed points out, "I think our campaign is a point of fear for a lot of those in power because they know that we are the spear tip of a movement to take back politics from the folks who have been corrupted and have had power for a very long time."
---
Subscribe to our newsletter
---