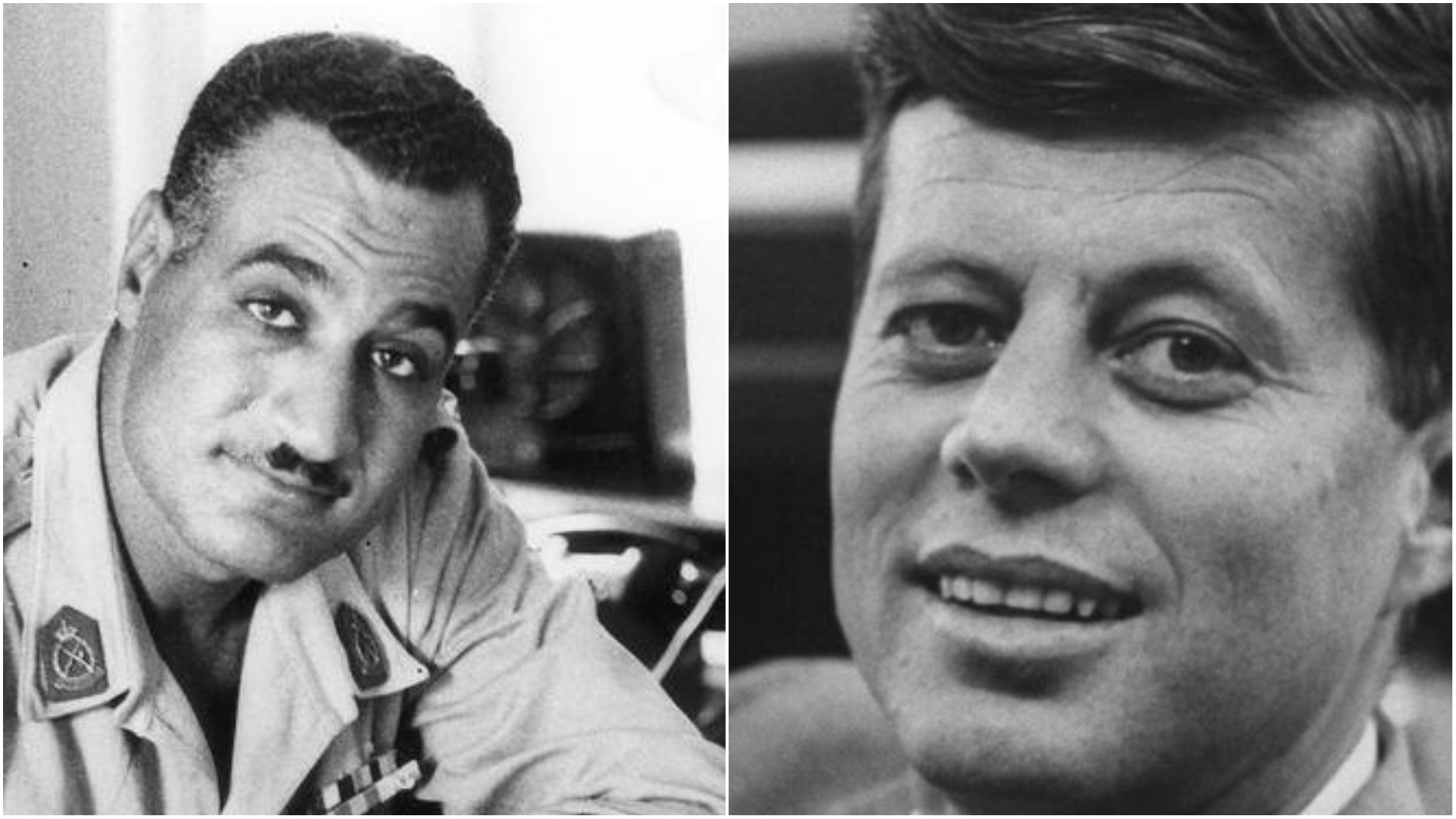 In early 1961, when the waters of the Aswan High Dam were threatening to flood the great stone pharaohs at Abu Simbel, US President John F Kennedy offered Egypt's President Gamal Abdel Nasser 10 million USD to preserve Egypt's ancient history. It was the first move by an American president to acknowledge and support the nationalistic goals of the new state and the wave of Arab nationalism.
"For too long the United States had dealt with the Arab world almost exclusively in the context of the East-West struggle," Kennedy once stated in a 1959 speech, "but if we learn from the lessons of the past – if we can refrain from pressing our case so hard that the Arabs feel their neutrality and nationalism are threatened, the Middle East can become an area of strength and hope."
Despite of Kennedy's dreams of a Jewish state in Palestine, which has always been a major source of strife between American and Arab leaders, he still preferred and stressed on the use of diplomacy to ensure that these differences would be solved effectively – a strategy that current American and Arab leaders should continue to follow.
By supporting Algeria's independence and initiating communication with the popular Arab leader Gamal Abdel Nasser at the time, the American president was attempting to take a step that most American presidents never felt the true significance of doing: to understand the Arab viewpoint on the Palestine-Israeli conflict.
Mohamed Hassanein Heikal, prominent Egyptian journalist and writer, noted there were a total of 91 letters from 1961 to 1963.
The following are extracts of letters between the two presidents:
(MAY, 1961) JOHN F KENNEDY'S LETTER TO GAMAL ABDEL NASSER ON PALESTINE AND PALESTINIAN REFUGEE PROBLEM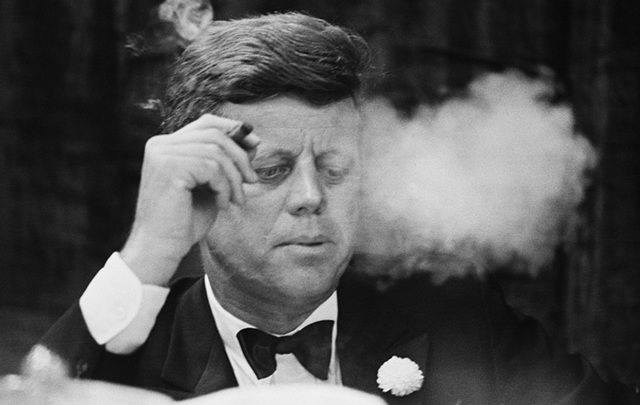 "Dear Mr. President,
In recent months the world's attention has been centered on several explosive situations…I know that you have been deeply concerned about these problems as I have been. However, I am confident that you share with me the conviction that through the dedicated efforts of men of goodwill everywhere, the storm clouds of the present can be dispersed.
I want you to know that:
1. The United States will to the best of its ability lend every appropriate assistance to all Middle Eastern states that are determined to control their own destiny and enhance the prosperity of their own people.
2. The United States remains every ready to contribute both within and outside the United Nations to the search for solutions to disputes which dissipate the precious energies of the Middle Eastern states and retard the economic progress which all free peoples rightly desire.
3. With a view toward improving the welfare of the people of the Middle East, the United States is prepared to continue to support national development programs.
We are willing to help resolve the tragic Palestine Refugee Problem on the basis of the principle of repatriation or compensation for properties…
I wish to emphasize that my Government will continue to abide by the resolutions of the United Nations General Assembly regarding refugees and that their attitude will continue to be based on the effective and unbiased implementation of these resolutions so that the refugees stand to benefit.
We are determined to use all our influence to insure that the commission helps to achieve a peaceful and just solution.
I sincerely hope that all the parties directly concerned will cooperate fully in connection with any program prepared by the commission in order to guarantee the best advantages to the Palestinian Arab refugees.
I recognise that our views on important problems do not always coincide. At the same time, I am pleased that mutually beneficial relations continue to exist in many spheres…
With mutual respect for other's points of view…the future will bring even friendlier and more productive relationships between our countries and their freedom-loving people.
Sincerely,
John F Kennedy"
(AUGUST, 1961) GAMAL ABDEL NASSER'S RESPONSE TO JOHN F KENNEDY'S LETTER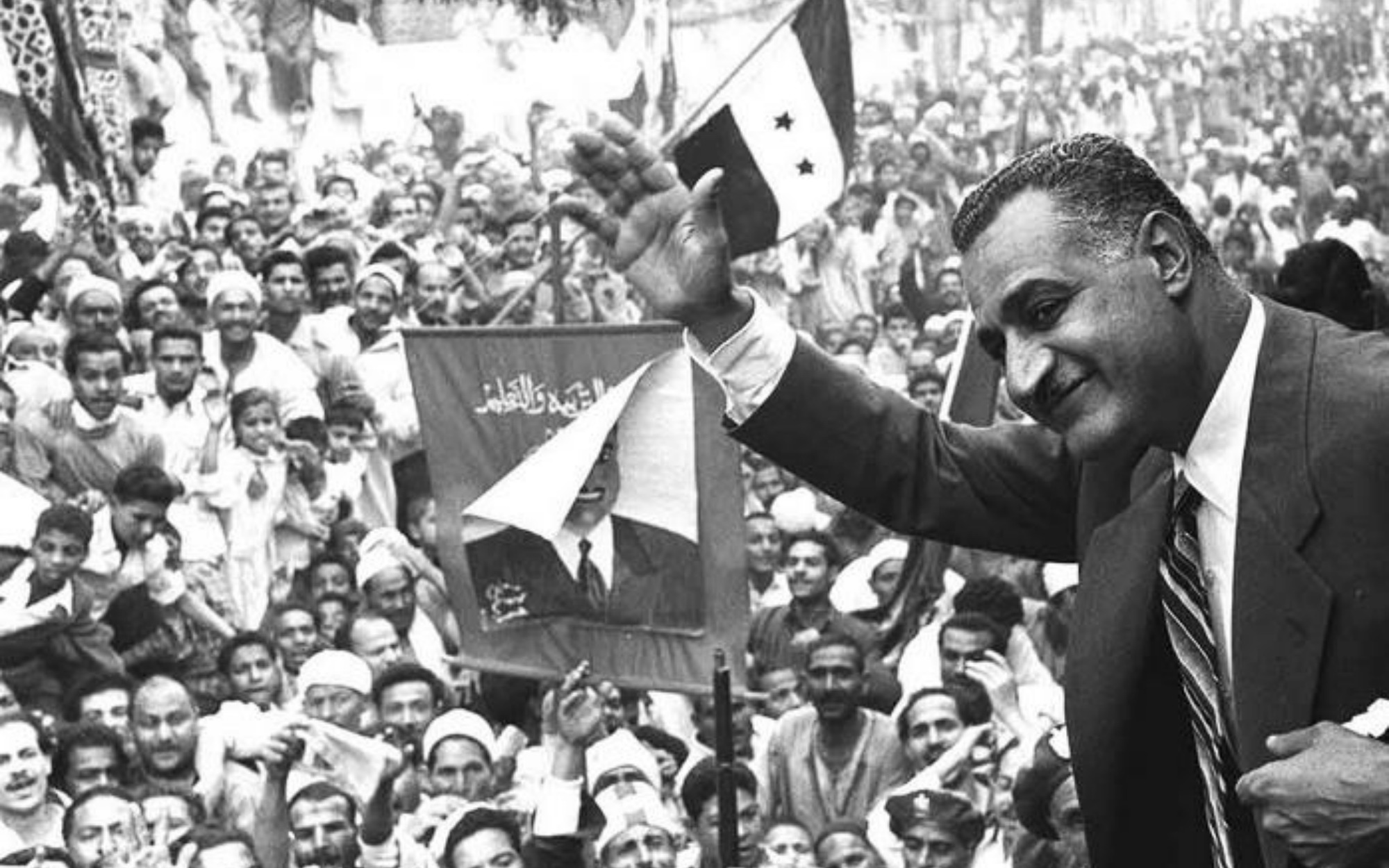 "Dear President John F Kennedy
It is with immense satisfaction and appreciation that I received your letter dated 11th May 1961, in which you raised some aspects of the particular and highly important problem concerning the Arab Nation with its different peoples; the problem is – no doubt – that of Palestine.
I myself was considering the idea of contacting you on this same problem of which you raised some of its aspects in your letter.
Here I would reveal to you that prior to the delivery of your letter, I tried – with the idea of contacting you on the Palestine question in mind – to form a picture of your attitude towards that problem through the lines of your book "The Strategy For Peace", I felt through what I read from you directly or what has been attributed to you on this matter, that there were angles in the problem that called for further clarification.
I am trying to convey to you our general conception of the problem…
He who does not own has made a promise to he who does not deserve. Then both, he who does not own and he who does not deserve were able, through force and deceit, to usurp the right of the legitimate owner and take away from him what he owned and deserved.
This is the true picture of the Balfour Declaration: Britain's pledge, promising to establish – in a land she does not own, but is owned by the Arab people of Palestine – a Jewish home in Palestine.
I wish to inform you that our attitude towards Israel is not a complex laden with emotion but:
– an aggression launched in the past
– dangers moving in the present
– and a mysterious future enveloped in tension and anxiety, ready to explode any moment.
Unfortunately, Mr President, the United States, in this case, has placed its entire weight in a scale other than of justice and law, against every principle of American freedom and American democracy.
Endeavour to win the Jewish votes in the Presidential elections was the local motive.
One of your former American Ambassadors once wrote…"Do the Arabs have any votes in the American presidential elections?"
The fantasy of the military victory on which some elements try to build an established right for the Israeli state in Palestine, is but an illusion created by the propaganda which exerted every effort to conceal the truth.
Here, Mr. President, I sincerely wish to appeal to you, calling upon your youth and courage, to see that the time has come when the United States should open her eyes to the development of events in our arena.
I have tried in this letter to open my heart to you…I wanted this letter to be for you and not to be for what some of those who, pretend to be experienced, might call "local consumption or psychological mobilisation".
Moreover, the Palestinian questions needs no psychological mobilisation, since our entire nation lives that problem as an actual fact and not an emotional complex.
Please accept, Mr President, my deepest respect and highest esteem.
Gamal Abdel Nasser."
(AUGUST, 1963) KENNEDY'S LAST LETTER TO NASSER BEFORE ASSASSINATION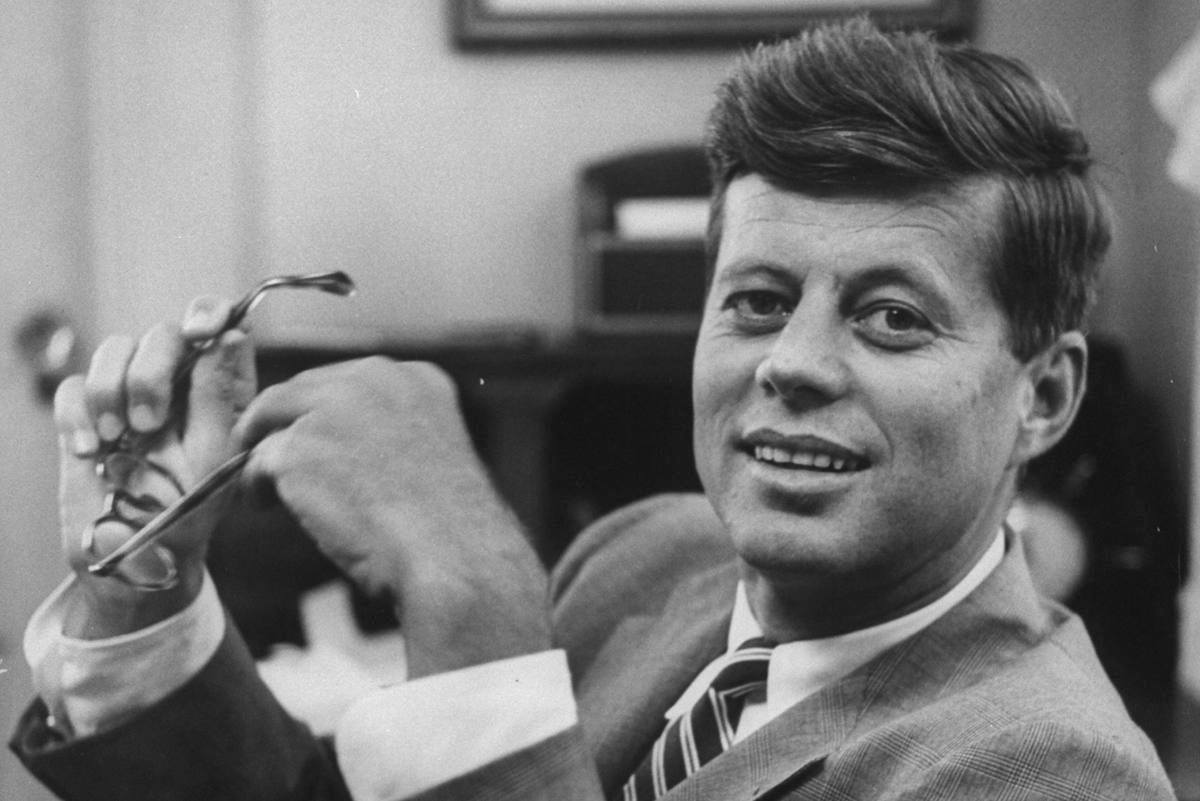 "Dear Mr. President,
As the relations between our two countries were founded on the basis of fruitful cooperation and mutual understanding, I believe that we have reached an agreement that the problems that arise between us can always be discussed fully, openly, calmly and confidently.
I agree with you that the causes for difference between us will always remain due to our particular circumstances or the pressures from other powers. However, the mutual understanding will keep those differences within intransgressible bounds.
From this standpoint and in the framework of this understanding, Mr President, I have asked Ambassador Badeau to discuss with you some matters of importance to both of us. I am confident that, as you reflect on them, you will find that these matters, as difficult as they are, fall within the bounds that should not be transgressed
I look forward to communicating with you soon, at which point I would like to review with you some events and movements in the international domain and, also, to address developing the relations between our countries in the same frank and friendly manner that has characterised the exchange of views between us recently.
At the same time, I wish you continued success in your great efforts towards enhancing the political interests and economic and social welfare of your people.
John F Kennedy".
---
Subscribe to our newsletter
---