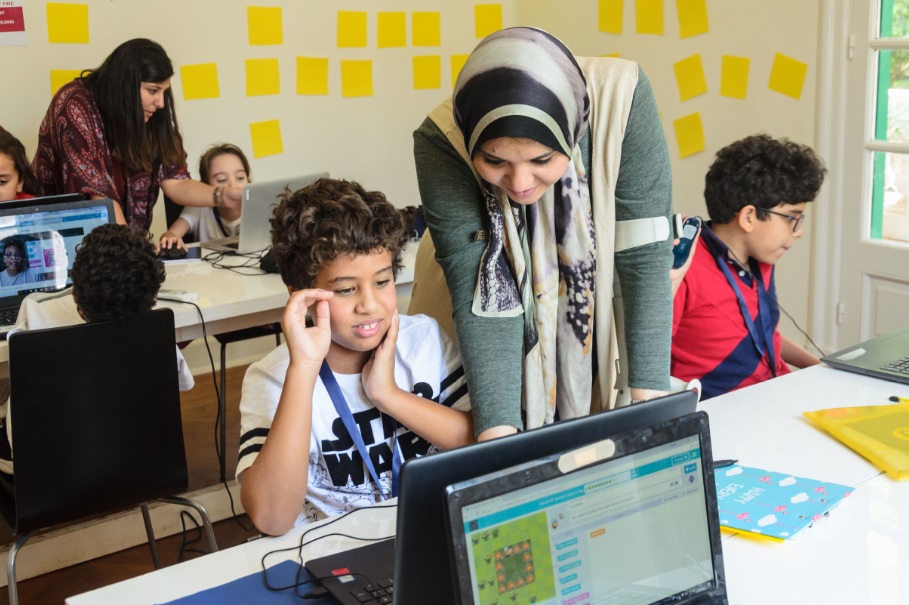 Kids are generally very curious during their early years, always asking questions and absorbing information like sponges. Studies conducted at Harvard University have shown that children have more receptive capabilities to learn languages at a young age. Accordingly, it is important for the future generations to learn more languages in the global society we live in, and the language of the future is not Chinese or Spanish – it's the language of code.
Here are a few benefits of teaching kids of the future how to code:
1- Builds up critical thinking skills
The whole process of coding itself, from first encountering a challenge to coming up with the most efficient outputs feeds into developing critical skills within coders, since coding requires the use of logic and developing the right algorithm to create content. Kids can benefit the most out of this since they learn in a non-conventional, fun, and engaging environment, beyond the scope of the classroom.  
2- Boosts creativity
Similar to learning a new language, coding is a way of self-expression, which allows kids to have more visual ideas as they design their storyboard, graphics, and animation. Coding enhances creative writing and storytelling skills through understanding the importance of structure, sequence, and clarity, which are elements used while coding.
3- Enhances mathematical skills
According to research conducted by the University of Pennsylvania in 2010, coding helps kids boost their academic skills and performance, mainly in math and writing through visualizing abstract mathematical concepts as they create their own code. An elementary school in California, which applied a coding curriculum in its program, witnessed considerable increase in their students' performance within a short period, in addition to outperforming all California schools in their district.
4- Enables Problem solving
Mainly due to the nature of code,where one takes a large problem and breaks it down into smaller parts to be solved, the process greatly enhances problem solving skills within kids that stays with them a they grow.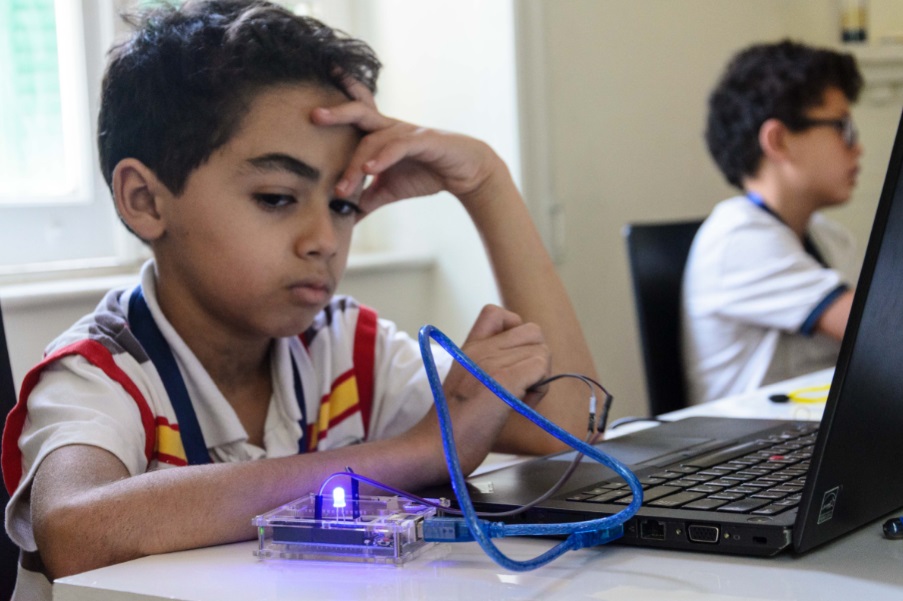 5- Increases career opportunities
Egypt is one of the emerging markets in tech. Last June, nine Egyptian tech start-ups traveled to the London Tech Week to participate in the biggest tech platform in Europe, making this a historic moment for Egyptian companies in the tech industry. According to Tech Cabal, the health tech industry in Egypt has proven to have great potential, with already existing companies like Medicobot and El-Dacatra.
In addition, the government is aware of the huge potential of tech in its economic development and growth for the future. Based on a study done by the Oxford Business Group, Egypt is projecting to make its tech industry account for 25% of its GDP by 2020, as opposed to the current 16.6% contribution.
6- Beyond Programming
The skills learnt through the process of coding can be applied and used in any field, not necessarily in tech. They are general life skills that helps prepare kids for their future, wherever that might take them.
So what can we do as parents to prepare our children to combat the various challenges of the future? Enroll them in a computer programming class and ensure they receive proper guidance to absorb and instill the foundations of programming which they can build on for years to come. In Egypt, AlMakinah has launched Makinder, a program that caters to children ages 9 -11 and teaches them programming foundations that they claim "instills in youth fundamental programming concepts which underlie all technologies and will never change, even when programming languages, devices and software do." 
You can find more information about Makinder's sessions here.
---
Subscribe to our newsletter
---