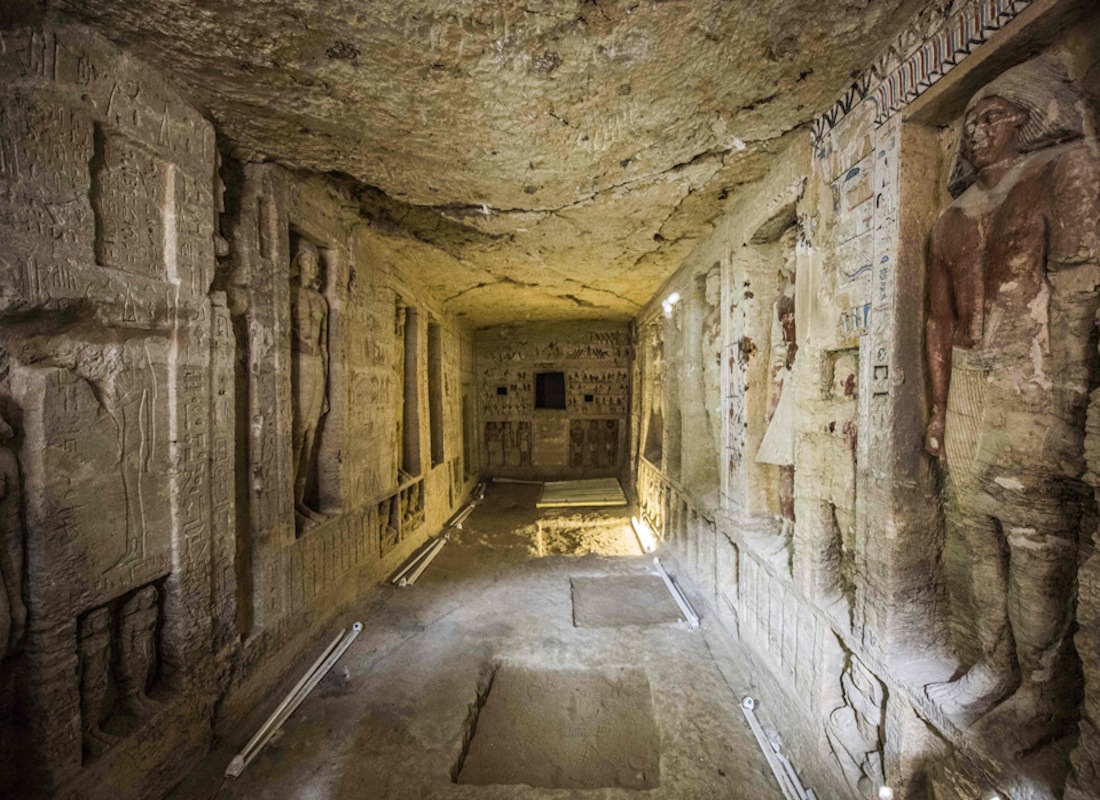 Egypt's Ministry of Antiquities announced on Saturday that an Egyptian archaeological mission has uncovered a well-preserved 4,400-year-old tomb belonging to a Fifth Dynasty royal priest at Saqqara, with more discoveries expected in the coming months when archaeologists excavate the site.
Minister of Antiquities Khaled El Enany noted that the discovery is "one of a kind in the last decades", and that the tomb is "exceptionally well-preserved" and painted, with walls decorated with hieroglyphs and statues of pharaohs.
"The colour is almost intact even though the tomb is almost 4,400 years old," he said, adding that it is "the most beautiful tomb found this year."
The facade of the tomb was reached earlier in November, yet it was only uncovered after excavations continued and the debris from the tomb's facade was removed.
The tomb's walls have coloured inscriptions with scenes showing the fabrication of pottery and wine, making religious offering, musical performances, boats ailing, and hunting.
The tomb is 10 metres (33 ft) long, three metres (9.8 ft) wide and just under three metres high, Waziri said.
Last month, a well-preserved mummy of a woman that dates back to more than 3,000 years was discovered inside a sarcophagus in Luxor by a French-led expedition.
---
Subscribe to our newsletter
---