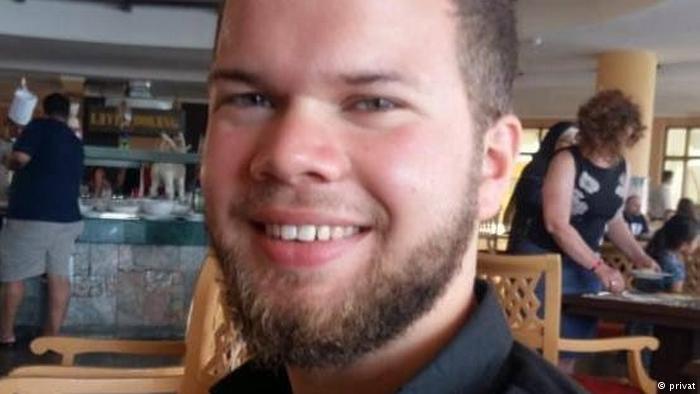 German authorities have confirmed allegations that a 23-year-old German-Egyptian student was detained by Egyptian authorities according to German news outlet, Deutsche Welle.
The news of the Göttingen-originating student Mahmoud Aziz, who was detained in Cairo airport on the 27 of December while traveling with his brother Malik Aziz, was confirmed by German Foreign ministry spokeswoman Maria Adelbahr.
According to Adelbahr, German authorities have been unable to see or access Mahmoud, and no reason has been given for the student's arrest.
The detention of both individuals has been confirmed by Thilo Schröter, First Secretary of the German embassy who told Egyptian Streets that "the German embassy [in] Cairo has received confirmation that the two individuals are in custody of egyptian authorities."
"The embassy continues to seek consular access and will continue to follow up on the cases," added Schröter.
Both brothers, dual citizens of Egypt and Germany, were en route to visiting family in Cairo; they had failed from the city of Medina (Saudi Arabia) where they were enrolled in an Islamic studies program.
The men are descended from a German mother and an Egyptian father.
According to independent outlet MadaMasr, the German embassy informed Aziz's family that Mahmoud would be released and deported to Germany provided he renounces his Egyptian citizenship.
"When we arrived, an official stamped my passport and said I was free to go on. But my brother Mahmoud was told to wait," said Malik to DW.
The brothers were separated for multiple hours, and Malik contacted the German embassy in Cairo when he failed to hear from his brother who he assumed would have been flown back to Medina if had not been allowed to enter Egypt.
Aziz's family, namely his father, also informed MadaMasr that Mahmoud had problems with Egyptian authorities due to his military conscription.
Deutsche Welle drew a parallel case with 18-year-old Isa El Sabbagh who also disappeared on December 17 in Luxor and whose whereabouts are unknown since his entrance to the transit zone at Luxor airport.
El Sabbah was en route to visit his grandfather.
Families of both disappeared men claim that their sons were not politically active and thus local authorities lack justification for their detention.
Their case has been compared to that of disappeared student Giulio Regini.
Regeni was a Cambridge University, Italian student who did his research on independent labor unions in Egypt. He disappeared on the 25th of January 2016, and 9 days later, his body was found near Alexandria-Cairo highway bearing severe marks of torture.
---
Subscribe to our newsletter
---