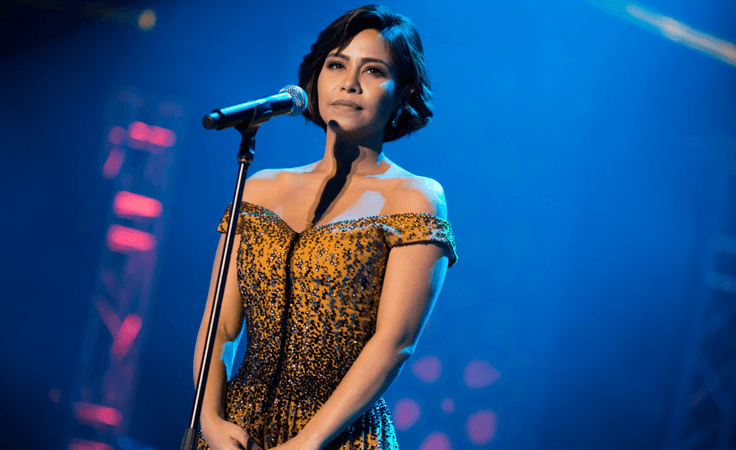 After what appears to be her second time to stir controversy at a concert, famed Egyptian singer Sherine Abdelwahab has been banned from performing in Egypt indefinitely by the Egyptians Musicians Union.
The Musicians Unions announced the decision in a statement released on Thursday, March 21.
Sherine summoned for questioning by the Musicians Union and is being sued for a third time by Egyptian lawyer Samir Sabry who is famous for focusing on remarks and actions made by celebrities. Sabry is accusing the singer of insulting Egypt.
Abdel-Wahab reportedly said "Here I can say whatever I want. In Egypt, anyone who talks gets imprisoned" during a performance in Bahrain.
In a call with popular Egyptian show host Amr Adib, Sherine claimed that her comments were a joke and made a public appeal to the Egyptian president Abdel Fattah Al Sisi for assistance.
"I made a mistake, I know this and I am seeking the help of the Egyptian president. I call for his intervention and I am appealing to him. I feel that I was persecuted…I love Egypt and everyone knows this," had stated Sherine.
This is the second time that the Egyptian Musicians Union intervenes following Sherine's comments during a concert.
In January 2007, the singer also made a joke concerning Egypt's polluted Nile and its capacity to render people physically ill from its consumption.
At a performance in the United Arab Emirates, a fan asked her to sing the famous song "Have you Drunk From the Nile?". In response, Abdel-Wahab said, "No, you'd get Schistosomiasis" a disease that it's commonly known in Egypt as bilharzia. she went on to say jokingly, "Drink Evian instead".
As such, the singer was banned from singing in Egypt for two months. This period ended on January 14, 2018.
She was also sentenced to six months in prison.
---
Subscribe to our newsletter
---