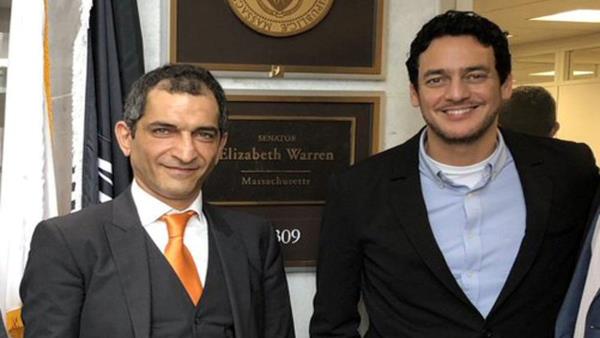 Actors Syndicate dismissed Egyptian Actors Khaled Abol Naga and Amr Waked after criticizing the constitutional amendments and human rights in Egypt in a Washington panel on 25 March.
During the Washington panel discussion, both actors along with other human rights activists called for international cooperation to rally against the proposed constitutional amendments in Egypt. They asked "every peace-loving human being" to support Egyptians who are behind bars for speaking up.
The proposed constitutional amendments include an extension of the presidency term to increase to six years instead of four, the creation of a senate, a second chamber for parliament, a woman quota in the parliament no less than 25 percent of the members, the maintenance of youth and special percentages, the appropriate representation of workers, farmers, youth and Christians and the appointment of one or more deputies to the president.
"The narrative in Egypt is: 'Nobody cares about you anymore,'" Naga said, "More than ever, right now, Egyptians need that hope, that light at the end of the tunnel: That this is not the case; it cannot be the case, and it should not be the case. And hopefully, with our efforts, it will not be the case."
Earlier this month, Waked said he has no intention of returning to Egypt at the moment, after what he called "the confiscation of his rights", in response to his political positions as of July 2013. The prominent actor was sentenced to eight years imprisonment for "spreading false news and insulting the state."
Naga was another public figure who was very vocal during the 2011 revolution. "Revolutions go through reigns of terror… but make no mistake that those are the receding black waves of the beautiful tsunami that broke the regime in 2011," Naga said in support of his political stance as of July 2013.
Because of their blunt views, Naga and Waked have been targeted and vilified by pro-government Egyptian media portrayed as though they want to take down the state.
---
Subscribe to our newsletter
---