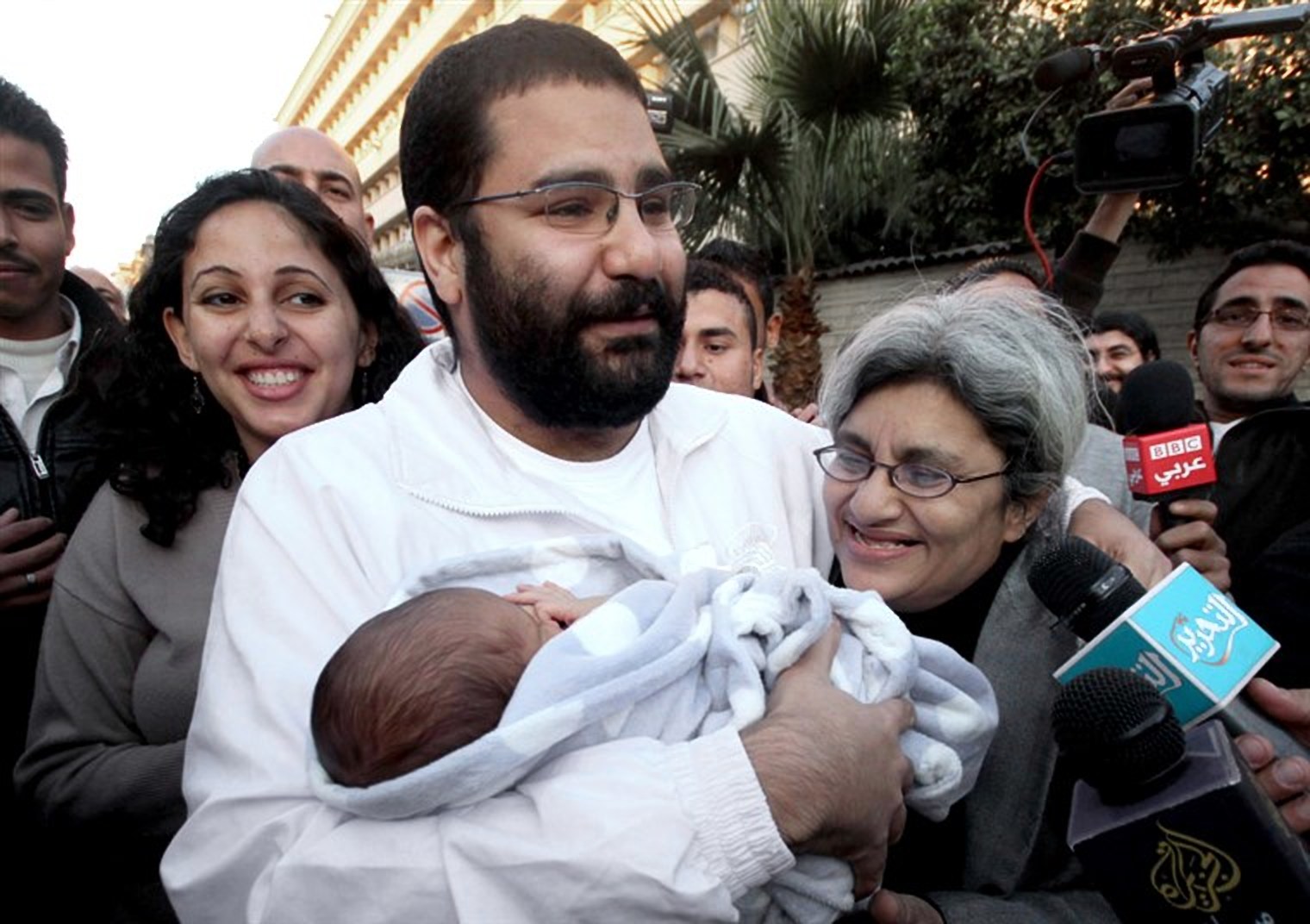 Political activist Alaa Abdel Fattah is expected to be released from  prison after five years behind bars, according to his lawyer Khaled Ali.
Mona Seif, his sister, tweeted that his family are still waiting for the release procedures to start and that they hope "it goes smoothly without any unnecessary delays and detours that only serve to put him through even more stressful times."
Today is the last in Alaa's unjust five-year prison sentence. We are still waiting for his release process to start.
We hope it goes smoothly without any un-necessary delays and detours that only serve to put him through even more stressfull times. #FreeAlaa pic.twitter.com/DY2eC6lHYd

— Mona Seif (@Monasosh) March 27, 2019
Abdel Fattah's aunt, Ahdaf Soueif, also tweeted that he will most likely stay in Qasr el-Nil Police Station tonight and the release will be either tomorrow or Friday.
Abdel Fattah was arrested in November 2013 for protesting against military trials of civilians in front of the now-defunct Shura Council. He was sentenced to five years in prison after a trial that lasted more than a year.
Throughout his lifetime, Abdel Fattah has been arrested or investigated by Egyptian authorities on several occasions due to his political activism.
On 7 May 2006, he spent 45 days in detention for demonstrating for an independent judiciary under the rule of President Hosni Mubarak.
Later on 30 October 2011, he was arrested for inciting violence at the 9 October Maspero clashes and released in December.
He is known for co-founding along with his wife Manal Hassan, the Egyptian blog aggregator Manalaa and Omraneya, which won the Special Reporters Without Borders Award in Deutsche Welle's Best of Blogs competition.