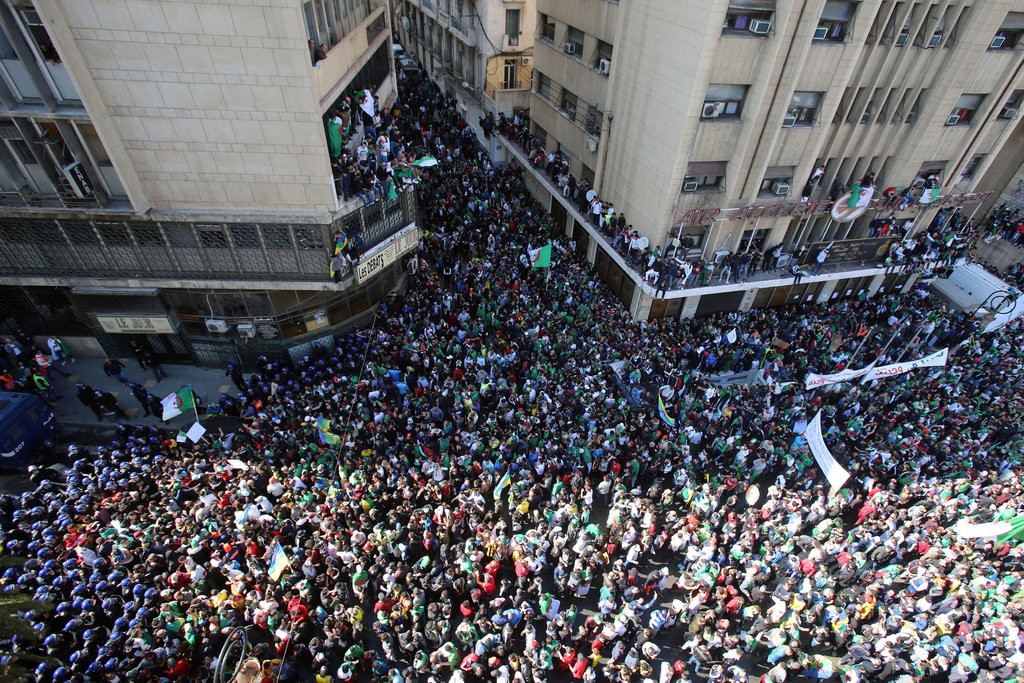 According to a private Algerian TV network Ennahar TV, President Abdelaziz Bouteflika will step down after his 20 years of ruling before his presidential term ends on 28 April.
Undisclosed sources revealed to Reuters that his awaited announcement might be on Tuesday.
In a statement released by APS news agency, the Algerian president will secure the "continuity of the state's institutions" before he leaves.
According to the national Algerian TV reports, Bouteflika and Algerian Prime Minister Noureddine Bedoui revealed to a new government where General Ahmed Gaid Salah, who called on the Constitutional Council to end Bouteflika's term, will retain his position as army chief of staff and vice defense minister.
The general was attacked for his stance against Bouteflika and several believed that he is trying to arrange a coup. However, the Constitutional Council  can remove the Algerian president from office if he is found unfit for ruling or he can submit his resignation.
This news comes after months  of avid protests that broke out in Algeria after a press release signed by Bouteflika announcing he would seek a fifth consecutive term provoked widespread discontent and the largest street protests in nearly 18 years.
Algerians took to the streets of Algeria, chanting "this is a republic, not a kingdom" and "20 years is more than enough".
The protests mobilized a wide range of people, from students, journalists, lawyers, unions and the influential association of veterans of the war of independence against the French between 1954 and 1962.
After a brutal civil war in the 1990s against the Islamists, Bouteflika remained popular for ending the bloodshed, and many were reluctant to risk political upheaval.
However, more than two-thirds of Algerians are now under 30, and are seeking a more "democratic Algeria" as they chanted in the protests.
---
Subscribe to our newsletter
---