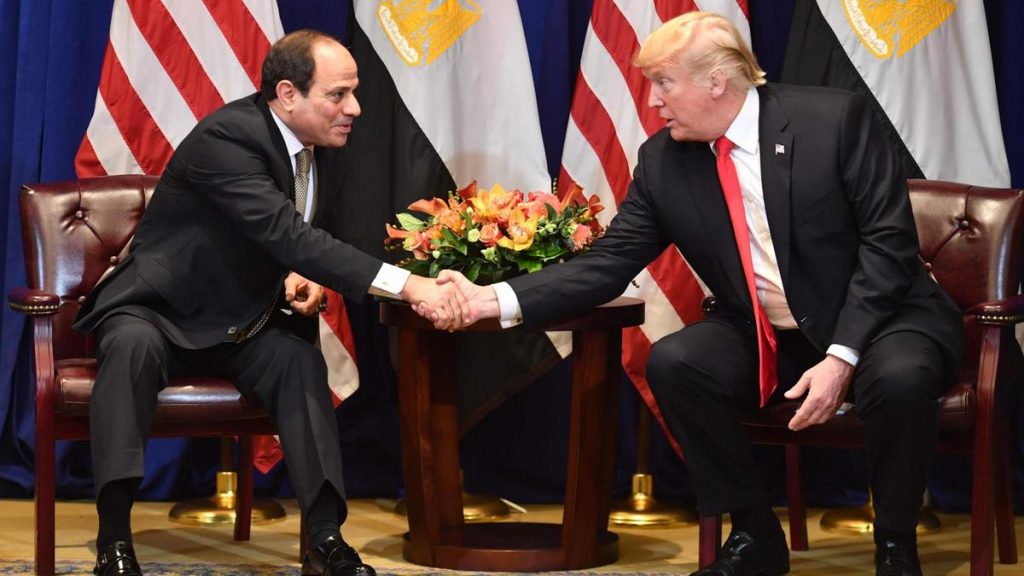 The much-anticipated meeting between Egyptian President Abdel Fattah Al Sisi and US President Donald Trump took place on the occasion of the bilateral summit at the White House in Washington.
Al Sisi's visit is set to last three days; he has already also met US Secretary of state, Mike Pompeo on his first day.
Al Sisi praised the American President's support of Egypt in the last years which has strengthened the relations between both countries.
The Egyptian president, who has visited the White House twice since taking office in 2014, also stated that the Egyptian government was looking forward to additional cooperation with the US in various fields, namely economic and militarily.
"We have never had a better relationship between Egypt and United States than we do right now," Al Sisi stated as per state-owned outlet Al Ahram.
Al Sisi and Trump also discussed anti-terrorism measures and efforts taken by Egypt which the latter praised.
Both presidents also mentioned their visits in their Twitter accounts where President Al Sisi also stated that "we [the two heads of states] talked about very important topics and cases that were of mutual interest".
According to the American Chamber of Commerce in Egypt, the latter is the second largest recipient of foreign assistance from the US while Israel is the first. In 2017, Egypt received USD 1.42 billion US$ in foreign assistance from the U.S while 1.32 billion US$ has been requested for the year 2019.
In January, Secretary of State Michael R. Pompeo also met with Egyptian President Abdel Fattah al-Sisi in Cairo. Pompeo reiterated the United States' commitment to fight against mutual security threats such as terrorism and the influence of Iran's regime.
The Secretary also delivered a controversial speech at the American Universityon America policy's in the Middle East, noting that the Trump administration hopes to establish a coalition consisting of GCC states, Egypt and Jordan and lambasting Iran's political ambitions.
---
Subscribe to our newsletter
---