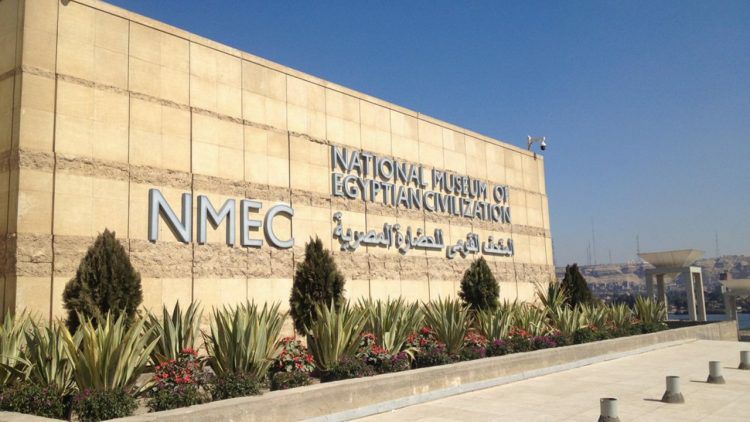 A number of Egyptian royal mummies are set to be moved from the Mummies Room in the Egyptian Museum to a new home: the National Museum of Egyptian Civilization.
The move is set to take place mid-June. According to Egypt Today, which cited prominent Egyptologist Zahi Hawass, the royals will be transferred in a grand parade on June 15.
Currently, the Egyptian Museum in Tahrir, the home of the biggest Egyptian civilization in the world, has two halls which contain the royal mummies. It also contains a number of animal mummies.
The royal male mummies that are set to be moved are Seqenere Ta, Ahmose I,  Amenhotep III, Ramses I, II, III, IV, V, VI, and  Thutmose I, II, III,  and II, Pinudjem II, Siptah, Merenptah and Sety I.
As for the female mummies, they will be queens Ahmose-Nefetari, Maatkare, Henuttawi, Isetemkheb, Sitkamose, and Nodjmet.
The news of the transfer was initially announced on the NMEC's official Facebook page which stated that the NMEC, which has only been partially open, is going to be hosting the mummies in a bid to give it a 'competitive' edge with the Egyptian museum. As such, the museum is expected to be more attractive to the tourists who are particularly keen on seeing Egypt's mummies – a key attraction to those interested in Egyptology.
On social media, the move has been severely criticized as the NMEC is perceived as a 'far' and 'underdeveloped attraction' in Cairo's Al Fustat area.
Once opened, the NMEC is expected to rival the Egyptian Museum in Tahrir and the Grand Egyptian Museum (GEM) which also set to open in 2020.
---
Subscribe to our newsletter
---