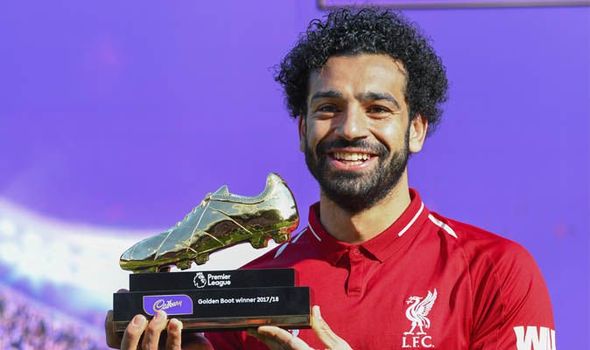 For the second time in two years, football sensation Mohamed Salah has won the Golden Boot trophy, sharing it with teammate Sadio Mane and Arsenal's very own Pierre-Emerick Aubameyang.
Each player has managed to be win the rank of the Premier League's top scorers, with 22 goals to their name.
Mane, Senegalese forward, scored twice in Liverpool's 2-0 win over Wolverhampton Wanderers, earning him the 22 goals. As for Aubameyang, a Gabonese forward, scored the winning 3-1 goal for Arsenal against Burnley FC.
Adding to the achievement, Salah is considered the first non-European player in the history of the Premier League to achieve the feat in two consecutive years.
However, this year, Salah came short of last season's 32 scored league goals although he still had recorded the most amount of goals with the other players.
Liverpool sensation Mohamed Salah claimed the 2018 Confederation of African Football Player of the Year award in January. A popular figure among footballers and fans alike, he is well-known for his athletic prowess, football skills and charitable contributions to his home village.
Along with Rami Malek, the player has been listed among the TIME's 2019 most influential people this April.
---
Subscribe to our newsletter
---