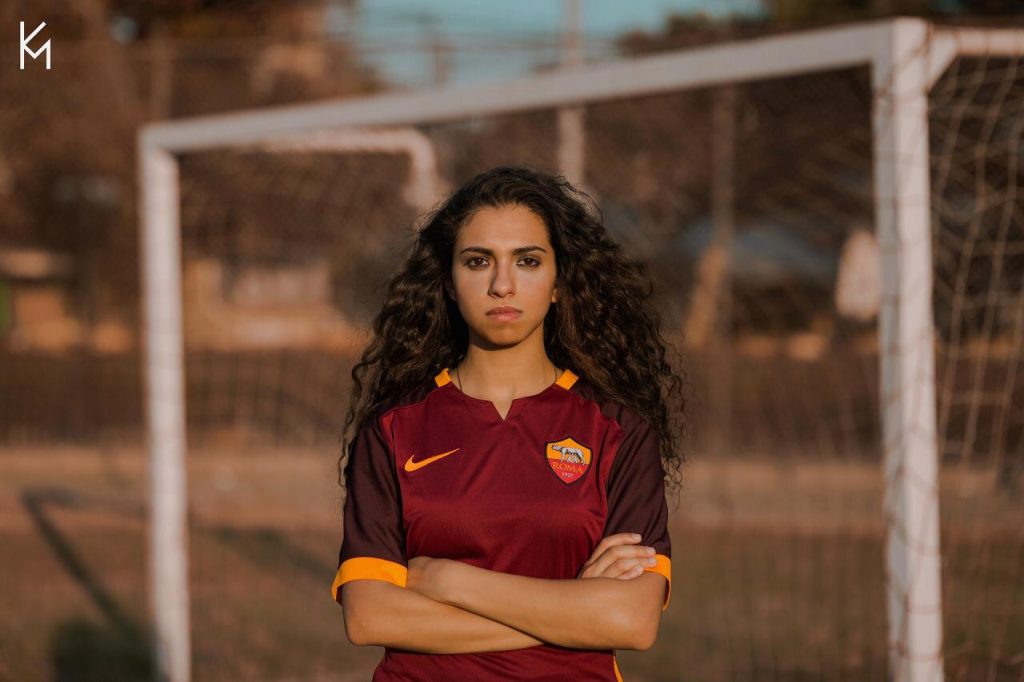 The era of male-dominated sports is coming to an end as young women in Egypt and the Middle East successfully break down barriers and prove that sports such as American football, rugby, soccer and weightlifting should no longer be reserved for men.
The misconception that men have greater physical abilities is easily shut down by the rise of powerful and persistent female athletes such as 25-year-old Soccer Player Farida Salem.
"I definitely think we [women] are more open and more exposed to different kinds of sports and we are willing to go against the grain when it comes to stereotypes," said Salem.
Salem first played in Gezira Sporting Club at the age of 12, then went to Wadi Degla at the age of 14. She won the first National University Championship at the age of 18 when she entered AUC, where she was also named the most valuable player (MVP). She played in the premier league and was in the National team training camp.
Salem chose to balance her studies with her athletics, which is no small feat.
She earned a soccer scholarship to Vancouver Island University, where she continued her studies. She later came to Egypt and established Empower, a football academy for up-and-coming young female athletes in Egypt.
But she acknowledges that the female struggle, mainly in sports that require physical strength and were previously dominated by males, is not an easy one.
"I play soccer with boys as well as girls. [Once] I broke a bone in my arm while playing with the boys because someone kicked the ball which hit and twisted my arm, which is normal. It's not a big deal, it could've been a girl who shot it," said Salem.
After that injury, the boys started telling each other to be careful, as if she is more fragile and needs extra care just because she is a girl. She recognizes, however, that while there may be a physical difference, it was just a normal accident.
"As a player, I was able to get much stronger and tougher. I became better because I had something to prove. Yes, I can play just like you and yes, I can compete, whether it is physically or skill-wise," shared Salem.
In the past 20 years, the general ideology behind sports being too aggressive has decreased in the current younger generation, says Pentathlon Olympic Qualifier and AUC student Haydy Adel.
"I totally believe that now it's completely different and I don't think it's in certain kinds of sports, but now it's more than normal for us to play or compete even in the violent sports," said Adel.
Sports in general have a lot to offer to their athletes, and not only in terms of fitness.
"Sports build leadership, but having strong, independent, and confident female athletes is one of the most important things in order to achieve greatness," said Adel.
American Football Defensive Coach Mohanad El Sawy agrees.
"Coaching both the boys and girls team, I can say that girls are more than capable of playing sports that are deemed aggressive or unfeminine by our culture," he told The Caravan.
Even though sports are important for both sexes, there are some sports that by nature may seem to be a surprising choice for women.
"I think there are a few frowned upon sports for females. It's because of the traits that portray this sport. They may seem like they're male traits, but that's not necessarily the case. Some examples are soccer, american football, rugby, waterpolo, but all of that is changing," said Salem.
One such success story is to be found in the Egyptian Federation of American Football, which started an American football league for females in 2017; the first female American football season in Egypt.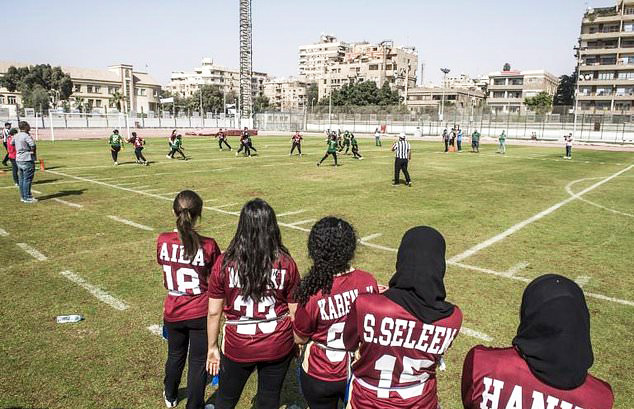 And then there is rugby, which can be rough and bloody for most men.
"Some people say that rugby shouldn't be played by girls, but I've been playing for seven years and I know girls who have been playing for longer, and we're all fine," said AUC rugby captain Salma Kotby.
Kotby and other women athletes say that family support plays a critical role in each of their athletic journeys.
"My family is my number one support system, I owe them a lot really. They started with me from the very beginning, they never lost interest in me, even I if I lost many times. I am proud to have such a family," said Adel.
Salem shared the same view, but specifically about her brother. She said it meant the world to her that he constantly supports her and believes in her empowerment. Her brother is constantly telling people not to go easy on her because she has the skill and strength to beat them in competition.
Young female athletes also have plenty of role models to follow.
Hedaya Wahba participated in the taekwondo competition at the 2012 London Olympic Games at just 19. Four years later at the Rio de Janeiro Olympics she won the bronze medal.
And then there is Egyptian swimmer Farida Osman, one of five African female athletes who have won gold medals in the Olympics.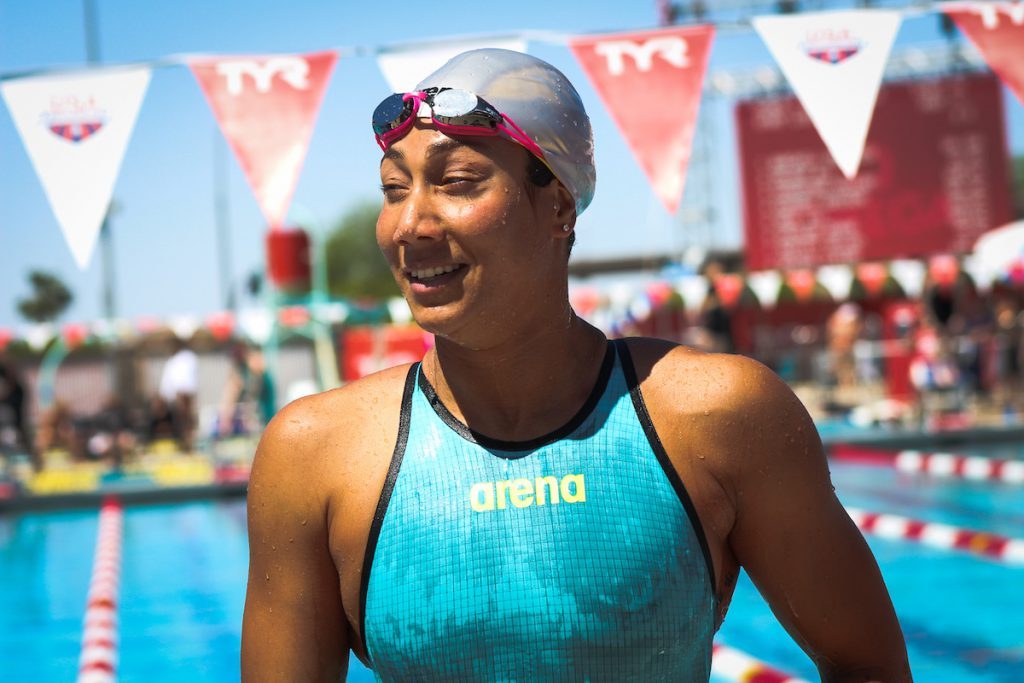 The most recent Nike advertisement, narrated by tennis player Serena Williams, shed light on female athletes rising to take their place in the sports world, no matter the sport or the aggressive nature behind it.
One such athlete is Danica Patrick, an American motorsports racer who is the only female to win an IndyCar Series race.
But these success stories only come with true grit, often started at a very young age.
Adel started her athletic life at the age of seven with only swimming, later in the same year when she found out about modern pentathlon, she decided to try it out since she enjoys playing more than one sport. And she says she has never gotten bored.
She got honored by the Egyptian President in March 2019 at the Arab and African Youth Forum's closing ceremony in Aswan as a professional female athlete. She also won the African championships in February 2019 which got her qualified for the Tokyo Olympics in 2020.
This article was first published on The Caravan and was written by Maryam Salah. The Caravan is the bi-lingual weekly student newspaper of the American University in Cairo, offering the community a combination of reporting and commentary on campus life, politics, popular arts and culture and the latest developments in the worlds of business, science and technology in both English and Arabic.
Main image features Farida Salem, Farida Osman and Nour ElTayeb.
---
Subscribe to our newsletter
---