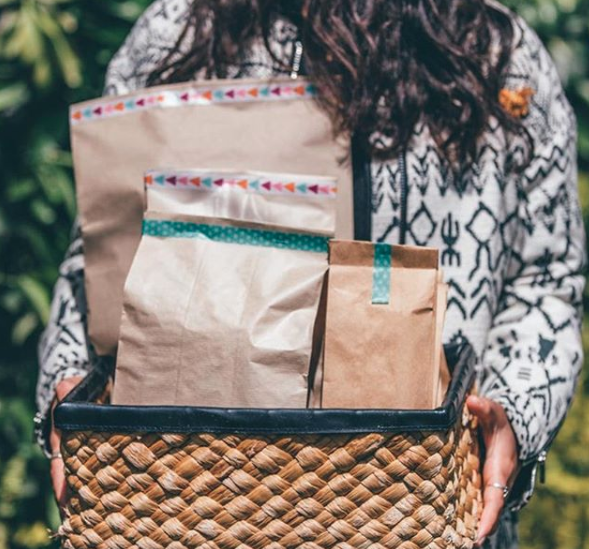 After becoming vegan and learning about the harmful effects disposable products have on our environment, young Egyptian architect Amira Osman decided to take action by producing reusable products to help save the environment.
'Urban Earthlings' began as a blog about veganism in 2015. "When I went vegan, my health changed rapidly, my personality changed a lot and my eyes were opened to issues I was unaware of. I started asking questions and researching more and when you do that you learn a lot about different issues, because there are several things we are used to in our culture that we take for granted," the founder of 'Urban Earthlings' begins.
Initially, Osman's main concern was about animal farming. The more she learned about animal farming and the environmental issues facing our planet, the more she became invested in becoming an environmentally cautious person. Slowly but surely, she started changing several things in her lifestyle such as buying bamboo toothbrushes and using reusable bags.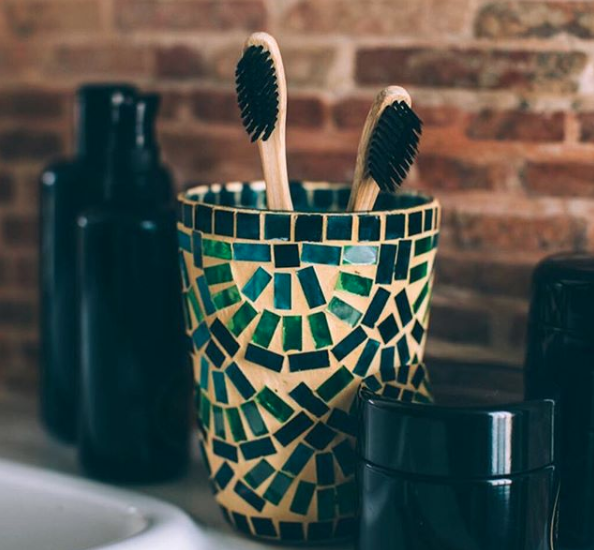 "I was buying these products from abroad. At some point a few years ago, I was fed up from complaining about certain products not being available in Egypt and how it is financially unsustainable," Osman continues.
In April 2018, 'Urban Earthlings' was rebirthed as a brand. With the start of a new brand, Osman faced several issues in her endeavor. The first was quality related issues, "because those who work in the production market are not willing to produce the products the way I want them to. They do not take me seriously considering the mere fact that I am a woman with no business background."
Another challenge was verifying material. For example, for the straws, Osman needs a certain type of stainless steel, a full grade stainless steel. "It is very difficult to find people to help you find what you want without questioning if they are deceiving you or not."
Instead, Osman produces and imports the products from abroad from countries such as Denmark and the Philippines.
Nonetheless, the young entrepreneur was very intuitive. She had a feeling it would go well. But, what happened was that it completely exceeded her expectation. People started placing their orders before she even announced a launch date for her small startup.
Although there are some who are riding the wave of purchasing environmentally friendly reusable products, so many people have been waiting for these products to be made available in Egypt.
The online shop now sells a wide range of reusable products such as bamboo toothbrushes, stainless steel straws, cotton bags, and menstrual cups.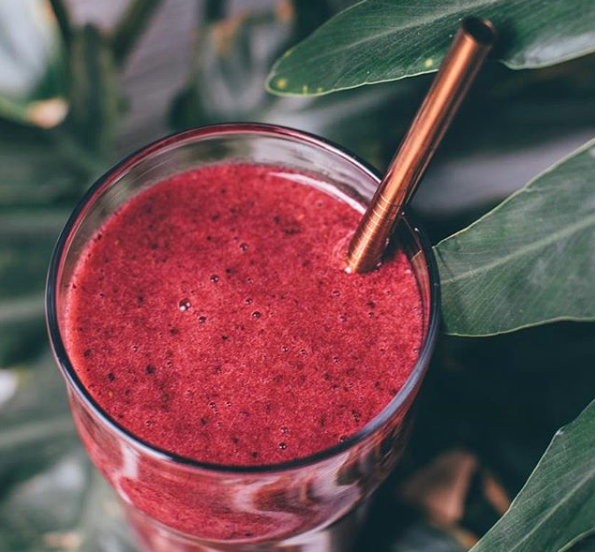 To make up for the fact that these products are not locally made, almost 30% of the proceeds go to 4 causes Osman believes in: supporting shelters and animal rescues, reforestation projects and carbon offsetting, research and development so sustainable local materials is accessible which will help reduce their carbon footprint and contribute positively to the local economy, and finally building the UrbanEarthlings fund to offer scholarship opportunities for students of sustainable development.
An interesting observation Osman made about 'Urban Earthlings' is that the products are indisposable in the sense that, theoretically, it is "once in a lifetime" purchase. However, Osman introduced disposable products such as the bamboo toothbrushes and this is what will keep the business going. Another way Osman is overcoming this is that is by offering services to other businesses.
In spite of her success, Osman still believes there is a huge gap in the environmental entrepreneurship market with many opportunities in providing both products and services. According to the founder of 'Urban Earthlings', the environmental field is not just about products, but also services and especially services for business such as environmentally sustainable packaging.
"We can learn from other countries who already have an established ecosystem in environmental entrepreneurship. This means that we do not need to experiment, but rather observe and apply by adopting these techniques in Egypt to fit local consumers."
"I am also a minimalist and I do not believe in purchasing a lot of things, so starting this was quite challenging for me, because I don't want to encourage people to keep buying things."
One way to help people incorporate environmental awareness into their lifestyle is for policy makers and business owners need to force environmental sustainable. The best way to influence people to start becoming environmentally cautious creating conversations about the threat our planet faces. Making the topic accessible for people through conversation makes more people involved because not everyone has access to information about this.
Osman hopes 'Urban Earthlings' becomes a database for environmental, health and lifestyle issues as well as becoming a hub for people to do good.
In the recent years, there have been a plethora of environmentally friendly startups making efforts to raise awareness to the environment along side several efforts from the public sector in Egypt who is actively working towards environmentally sustainable solutions by introducing electric cars and electric buses to its transportation system.
To help tackle the air pollution in Egypt, Slyd introduced an environmentally-cautious solution targeted at helping people commute the last-mile through their application. Greenish, a green social business, is built with a mission to drive sustainable environmental solutions through awareness related projects while working with schools, NGOs, retails and restaurants.
Non-profit organization Bassita in collaboration with Greenish also launched a campaign 'VeryNile' to help clean up the Nile River and the shores along the river in hopes that it becomes a cleaner source for water and a step towards a sustainable ecosystem.
From designing sustainable and eco-friendly lifestyle products to supporting local artisans in Egyptian marginalized communities, Up-fuse is known as an eco-conscious and lifestyle studio.  Even the urban planning field is now trying to incorporate environmentally sustainable solutions. Hand Over revolutionizes the construction industry by introducing a durable, environment friendly and cost effective solution to construction.
With all these efforts combined, Egypt is taking effective steps into becoming a more environmentally sustainable country.
* Cover photo credit: Urban Earthings' Instagram Page
---
Subscribe to our newsletter
---