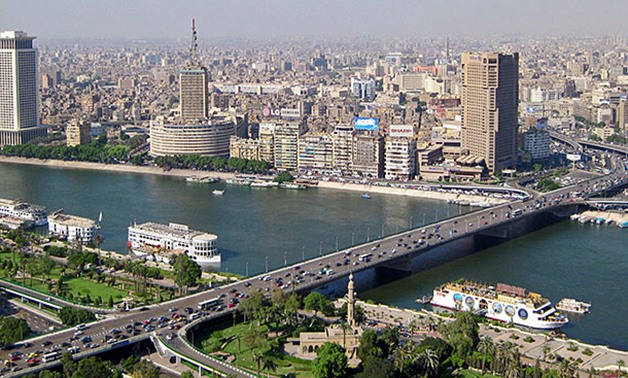 Egypt's foreign ministry revealed on Wednesday that the country was chosen as the Executive Board of UN-Habitat – United Nations Human Settlements Programme, the United Nations agency for human settlements and sustainable urban development, for the next four years.
The other nominated African countries included Morocco, Kenya, Ethiopia, Cameroon, the Democratic Republic of Congo, Nigeria, Senegal, Angola and Malawi, the ministry said in a statement.
The statement reads that this election is considered a "recognition of the Egyptian government's efforts to implement urban planning and development projects to build new cities, eliminate slums and rehabilitate areas unsuitable for habitation."
The 193-nation assembly convenes every four years at the headquarters of UN-Habitat in the Kenyan capital.
The Executive Board is made up of 36 elected members and meets three times a year to boost the oversight of UN-Habitat operations.
The UN-Habitat Assembly, which assembles every four years in Kenya, said in a statement that it will adopt "global norms and policies that will guide how cities and communities are planned, managed and governed."
Recently, there have been several efforts to refurbish many of Egypt's old buildings and developments, for instance Cairo's Maspero triangle, to account for a more modern look to the country, and specifically  informal housing units.
Earlier this week, Cairo's governor announced plans to refurbish all of Cairo's slums and informal housing units by the end of the year.
Cairo's governor Khaled Abdel-Aal stressed that the aim of the project is to provide "safe and adequate housing" for the residents of Cairo.  This project is inline with the government's plan to face-lift the capital, Cairo.
Earlier this year, Egypt's President Abdel-Fattah El-Sisi released a order for all redbrick buildings in the country to be furbished and painted according to a color scheme in an attempt to turn Egypt more visually appealing.
While there have been modern urban planing developments not just in the capital Cairo, but across Egypt, the country's red brick buildings became a staple urban structure that the country has become known for.
Most of these buildings are informal settlements and at least 63 percent of Cairo's population, around 11 million people, live in these settlements according to Rene Boer, a writer at Volume Project.
In return, those who live in these settlements are being compensated whether its through resettlement or monetary compensations.
The Egyptian Parliament has been taking measures to counter this problems in the urban planning sector in general.
To help maintain good quality infrastructure, the parliament requested an amendment to the No. 119 law in a meeting that was held on July 18, 2016.
The law imposes fines, an increase in utility fees, and prison sentence for those who breach the building regulations.
*Cover photo credit: Cairo360.com
---
Subscribe to our newsletter
---