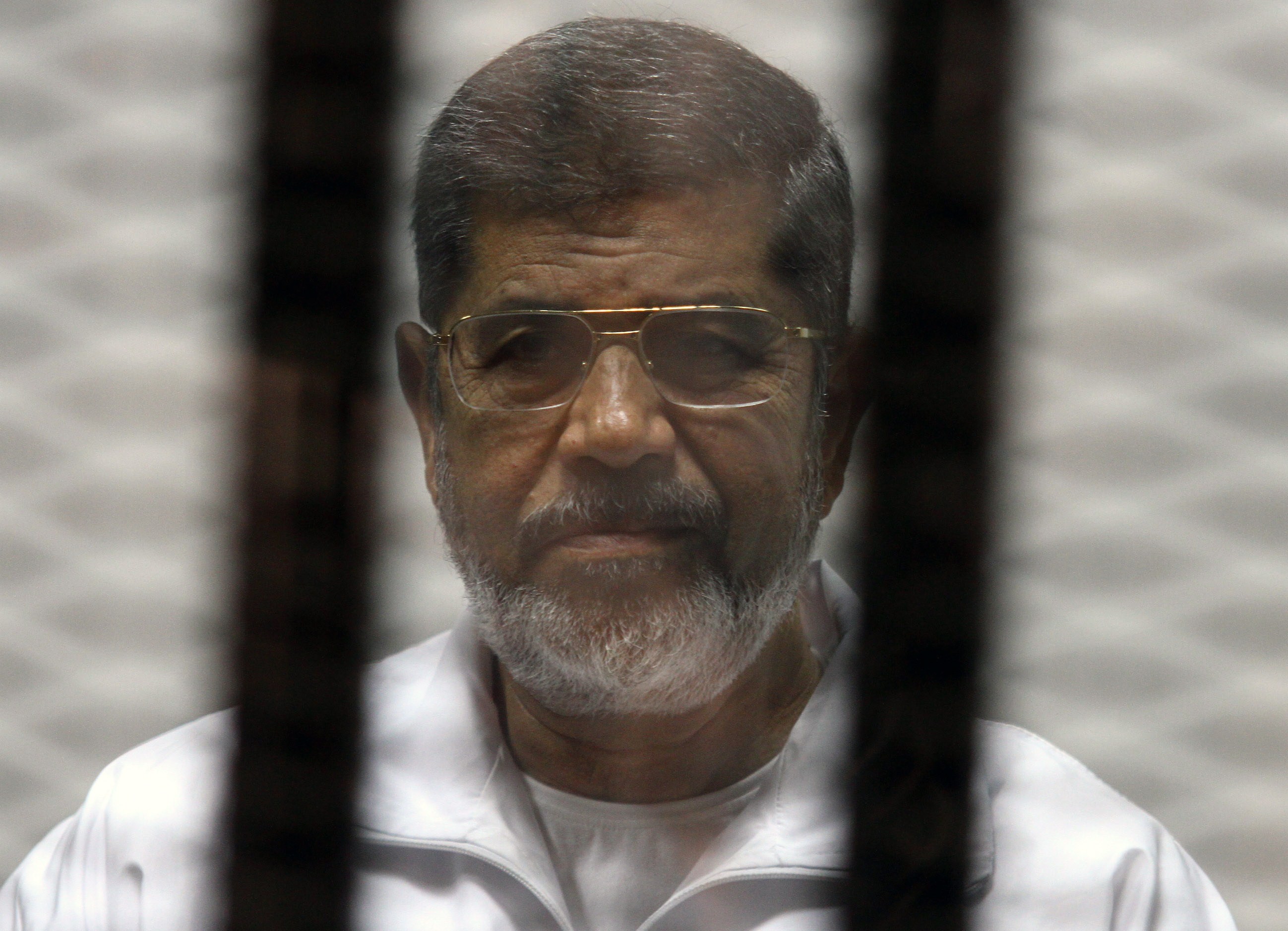 Within hours after the death of former Egyptian President Mohamed Morsi, Turkish President Recep Tayyip Erdogan released a statement calling Morsi a 'martyr'.
Morsi, who was deposed in July 2013 following mass protests against his and the Muslim Brotherhood's rule, died of a heart attack in court moments after speaking at a trial.
"May Allah rest our Morsi brother, our martyr's soul in peace," said Erdogan, who had been a strong supporter of the Muslim Brotherhood and Morsi following their ouster in 2013 in a statement.
Qatar's Emir Sheikh Tamim bin Hamad Al Thani similarly released a statement shortly after Morsi's death, sending his condolences to Morsi's family and the Egyptian people.
"We received with great sorrow the news of the sudden death of former president Dr Mohamed Morsi. I offer my deepest condolences to his family and Egyptian people. We belong to God and to him we shall return," said Sheikh Tamim on Twitter.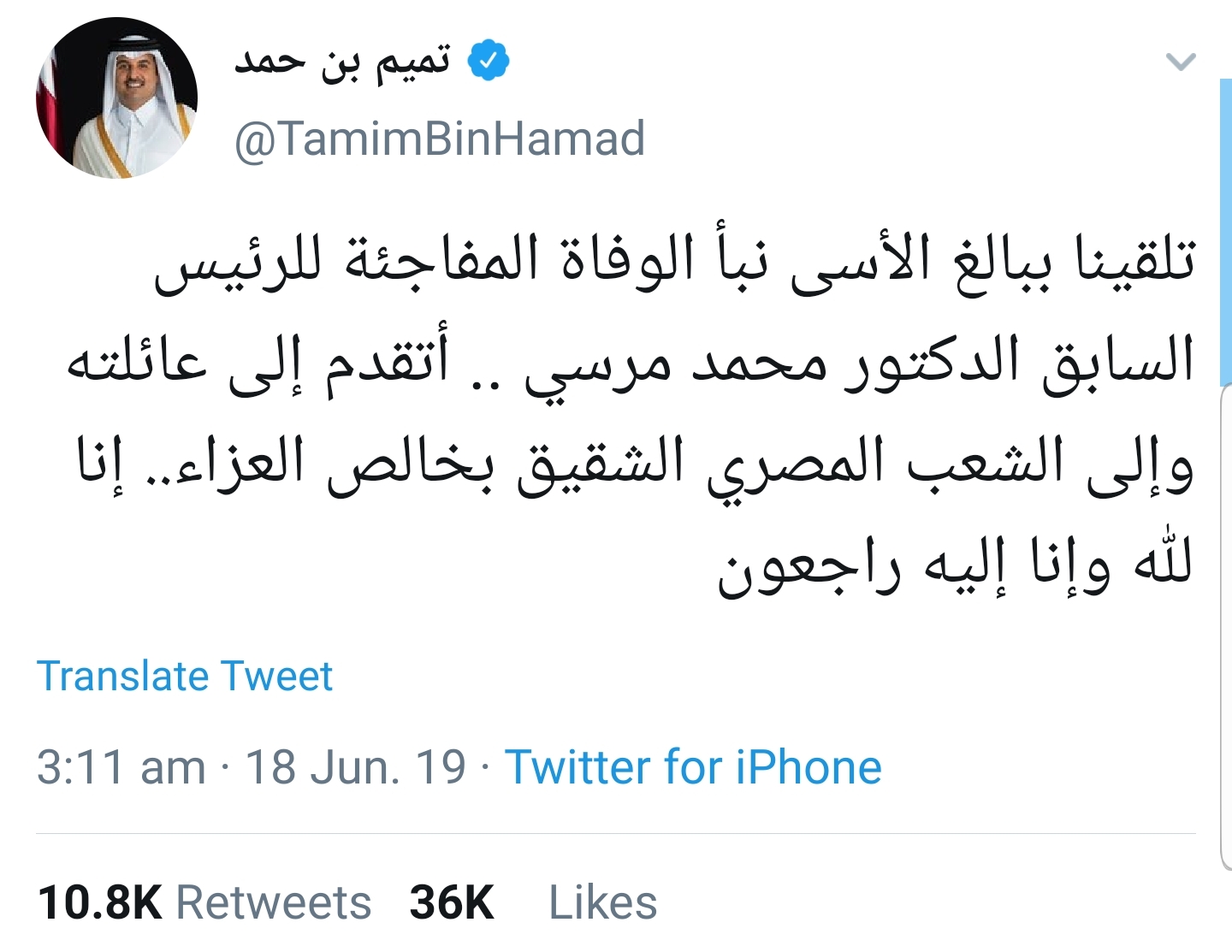 The two leaders are notably the only foreign leaders, at the time of this article's publication, to have released any statements marking Morsi's death.
Egypt's relationship with both countries deteriorated following the July 2013 ouster of Morsi, with Egypt joining an economic embargo against Qatar in June 2017 over its support for the Muslim Brotherhood along with other reasons.
Across the world, reactions also came in from a number of organisations and groups including Human Rights Watch, Hamas, and the Muslim Brotherhood.
Human rights organisations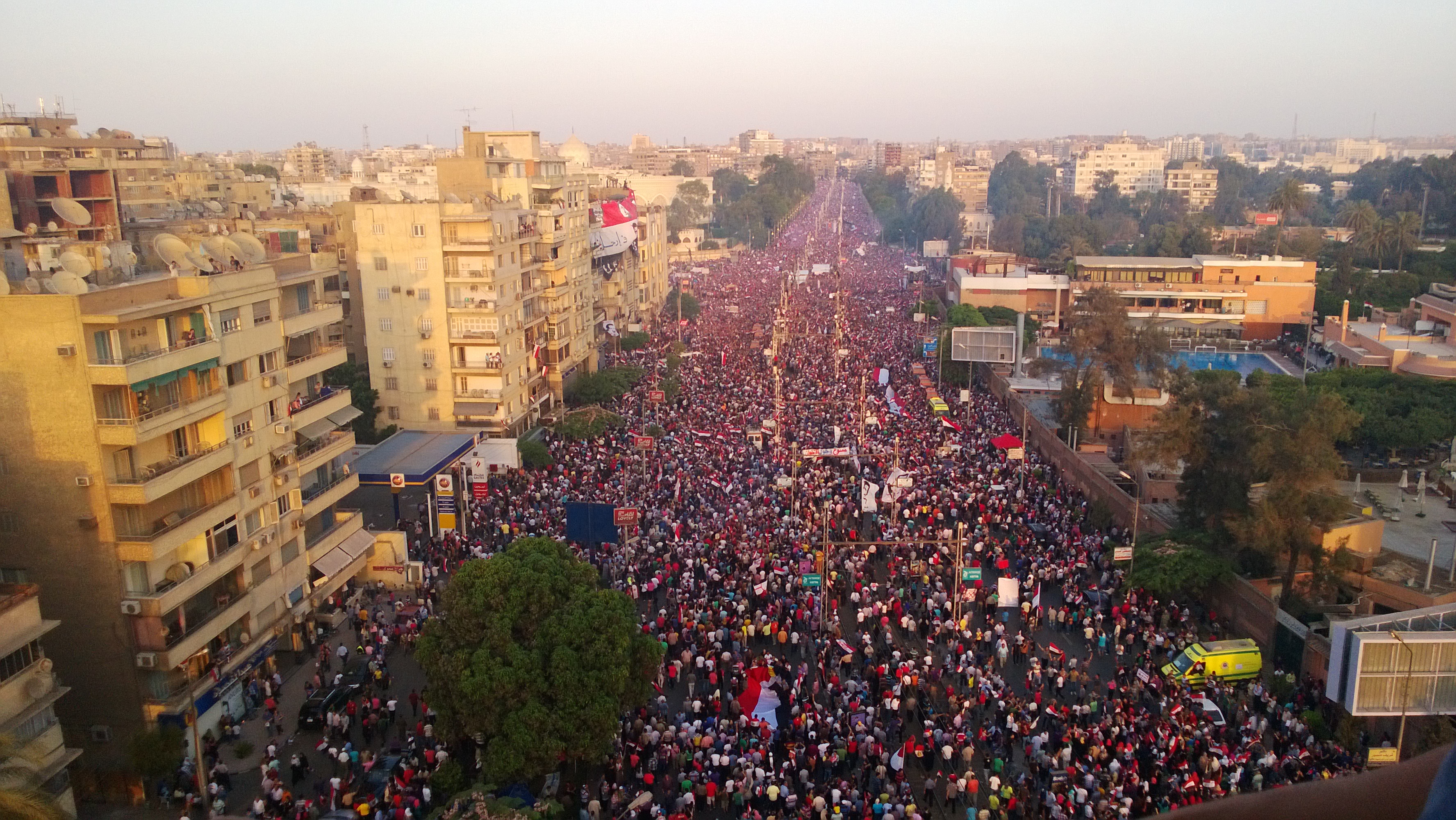 Sarah Leah Whitson, executive director of Human Rights Watch's Middle East and North Africa division, said the death was 'entirely predictable'.
"This is terrible but ENTIRELY predictable, given govt failure to allow him adequate medical care, much less family visits," said Whitson in a statement on Twitter, adding that Human Rights Watch had been in the process of writing a report about Morsi's death.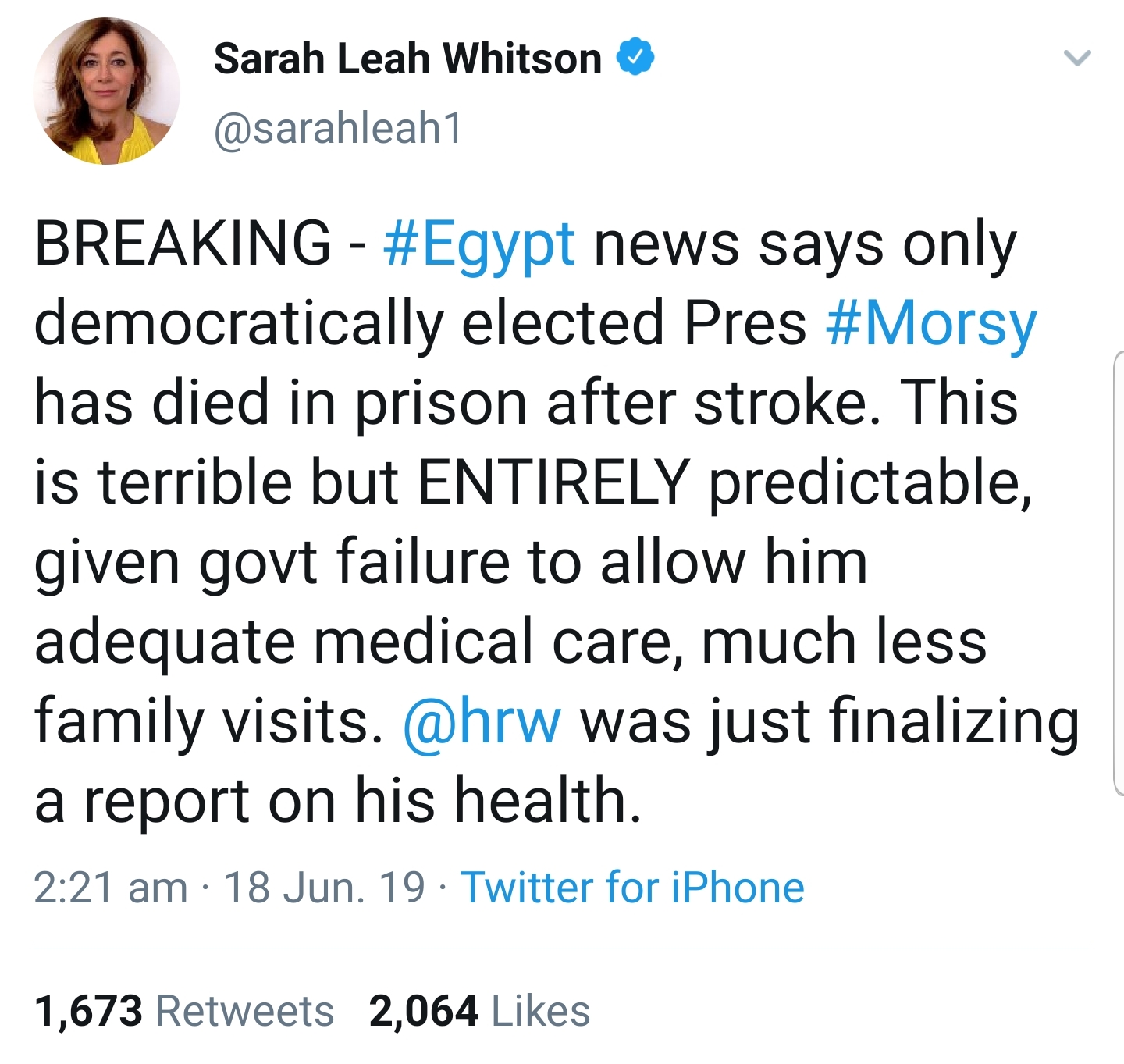 Meanwhile, Amnesty International called for a transparent investigation into Morsi's death, calling for anyone responsible for circumstances that led to his death to be held accountable.
Amnesty International's statement on Twitter refers to reports Morsi was held in solitary confinement for long hours and was deprived of adequate medical care – reports Egypt's Prosecutor General refuted in a statement released following Morsi's death.
Beyond human rights organisations, the United Nations also released a statement, with its spokesperson offering condolences to Morsi's family.
Muslim Brotherhood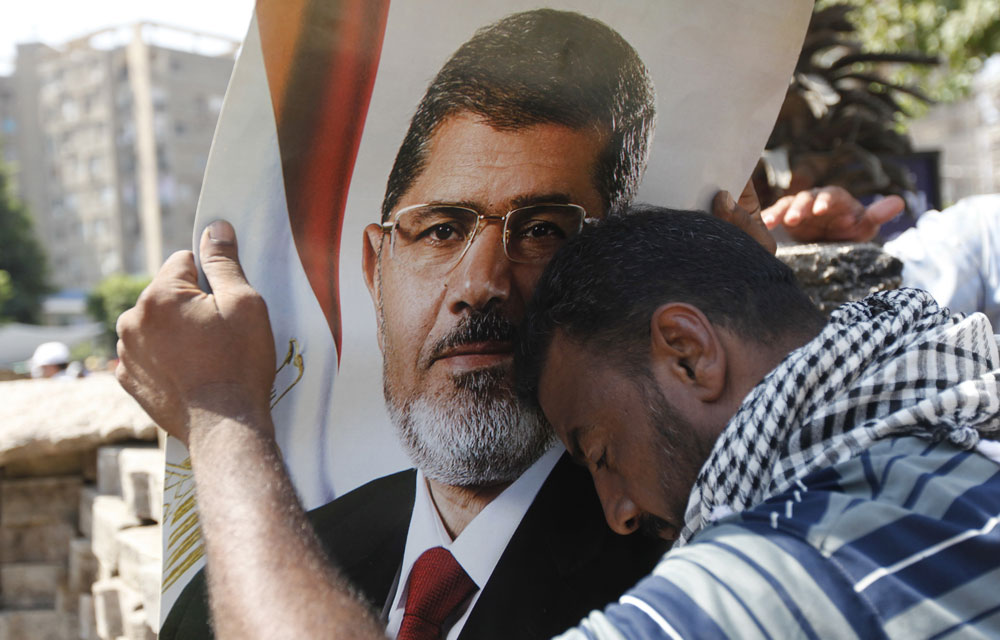 In the United Kingdom, Mohamed Sudan, a leading figure of the Muslim Brotherhood who lives in London, and the Muslim Brotherhood's Freedom and Justice Party referred to reports of Morsi's conditions in prison to call his death a "pre-meditated murder".
Amr Darrag and Yehia Hamed, both ministers under Morsi's rule, said Morsi's death was "state sponsored murder".
"The first democratically elected President has died through a concerted and active campaign by the Egyptian regime. This is a gross violation of international law. It must not be allowed to stand," said the two senior Muslim Brotherhood figures living abroad in a statement.
On Twitter, Muslim Brotherhood members and supporters have also been sharing various conspiracy theories that Morsi was murdered and that his death in court is a cover up. All claims have been denied by Egypt's Prosecutor General.
Hamas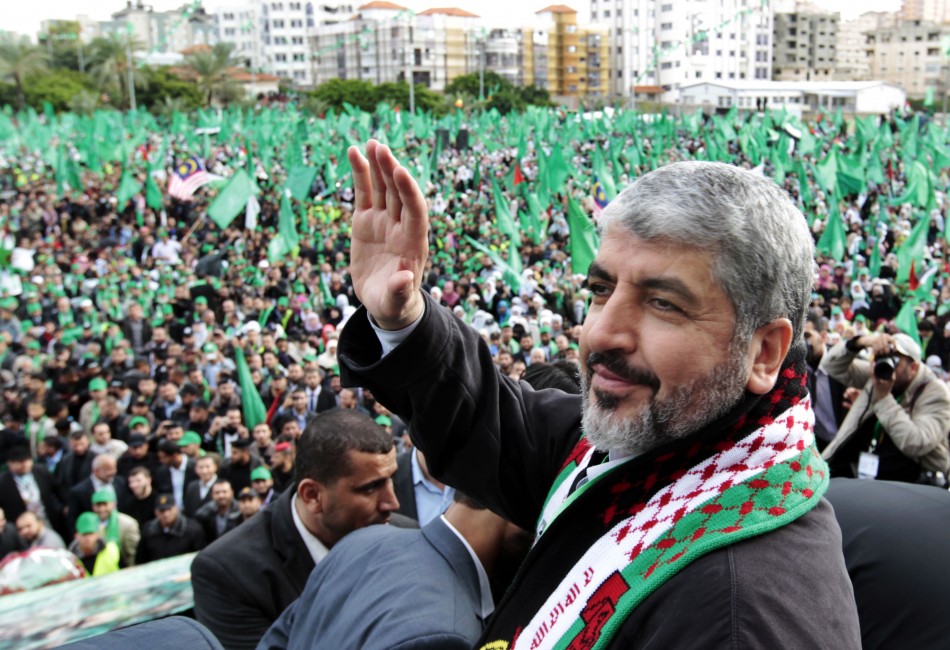 On the other hand, Hamas, which had close ties to the Muslim Brotherhood government during its rule between 2012 and 2013, released a statement mourning Morsi's death without referring to any allegations of mistreatment or making any accusations.
Hamas praised Morsi's efforts and service for the Egyptian and Palestinian people, but stopped short of much further.
Morsi had been in court on Monday in relation to charges which accused Morsi of spying for foreign entities, including Hamas. Hamas had been accused in the past of supporting and sometimes carrying out attacks on Egyptian territory.
Hamas' short statement likely reflects its efforts to restore and build its relationship with Egypt's current government. Hamas figures have, in recent years, visited Cairo for talks with senior military and intelligence figures to discuss cooperation, including advancement of Palestinian rights and border security.
---
Subscribe to our newsletter
---