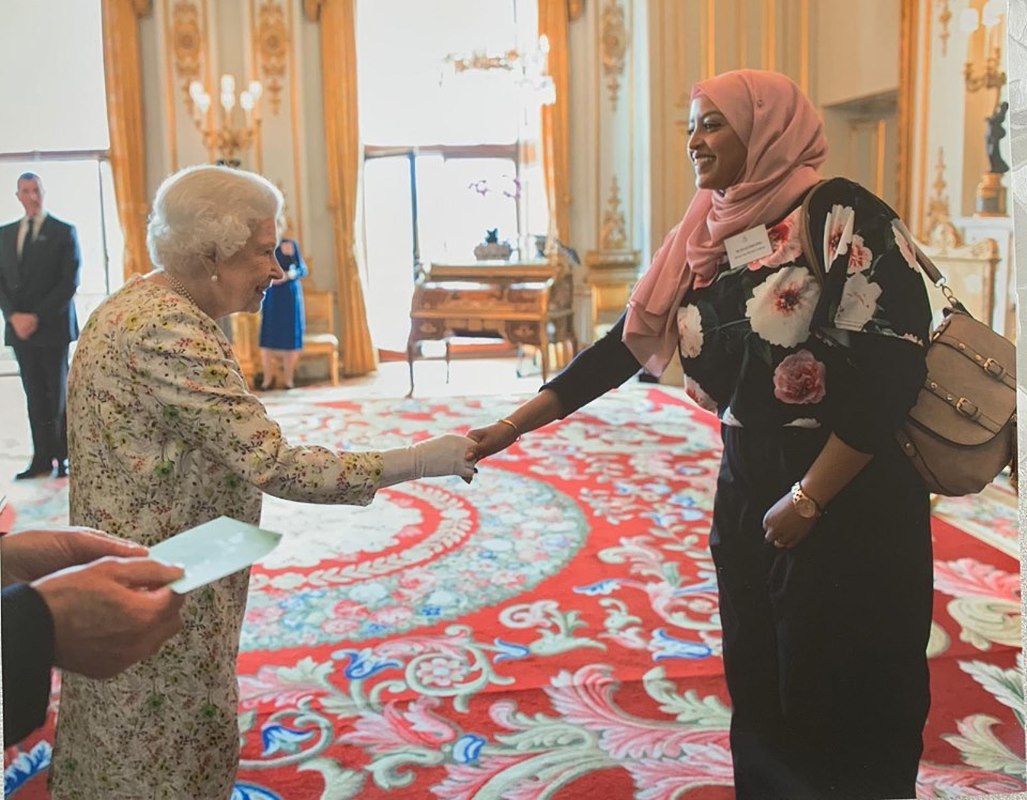 Egypt's Ministry of Emigration has congratulated Inas Ibrahim Helal on being honored by UK's Queen Elizabeth II in recognition of her community work and role in promoting better relations between different cultures.
According to a statement issued by the ministry on Tuesday, Minister Nabila Makram Abdel-Shaheed contacted Helal to congratulate her for receiving the honor at the Royal Buckingham Palace, and expressed her pride in Helal's work, noting that she is a great representative of the young Egyptian spirit.
The Egyptian Consulate General in London also praised Helal's distinguished activities that served the community in London in the fields of education and physical health and by bringing religions and cultures together, asserting that her efforts help reinforce the positive image of the Egyptian community in Britain.
Helal expressed her pride and happiness for the honor and praise she received back home, stressing the important role of her parents and the Egyptian community living in the UK in supporting her.
We'll be shining the spotlight each week on some of the fantastic work going on in the community within Barnet. Inass Ibrahim created Burnt Oak Women's group to bring people together.For more stories from the Barnet community, or to share your own story, visit: https://engage.barnet.gov.uk/togetherbarnet#togetherbarnet

Posted by Barnet Council on Monday, 3 June 2019
The Queen hosted a reception to celebrate various faith groups in the UK in late June, which included volunteers, community workers, and those promoting social cohesion within their neighbourhood.
In 2015, in celebration of Her Majesty's birthday, Queen Elizabeth II also honored two Egyptians in the UK, Dr. Nemat Talaat Shafik, deputy governor of the Bank of England, and His Grace Bishop Angaelos, general bishop of the Coptic Orthodox Church, for their outstanding contributions in their fields
---
Subscribe to our newsletter
---