The administrator of a popular Facebook page in support of Egypt's former President Hosni Mubarak was arrested on Tuesday night for "questioning".
Karim Hussein, who founded and runs the the 'أنا أسف ياريس' ('I Am Sorry Mr President') Facebook page, was detained by security forces for questioning, according to a post made on the page on Wednesday morning.
The Facebook page, which has more than three million followers, was founded on 2 February 2011, during the January 25 revolution protests against Mubarak.
According to El Watan, State Security prosecution announced the detention of Hussein for 15 days pending an investigation into allegations he published fake news on the 'I Am Sorry Mr President' Facebook page.
In its own statement, the 'I Am Sorry Mr President' Facebook page said it does not know exactly why Hussein was arrested beyond that it relates to his work on the page.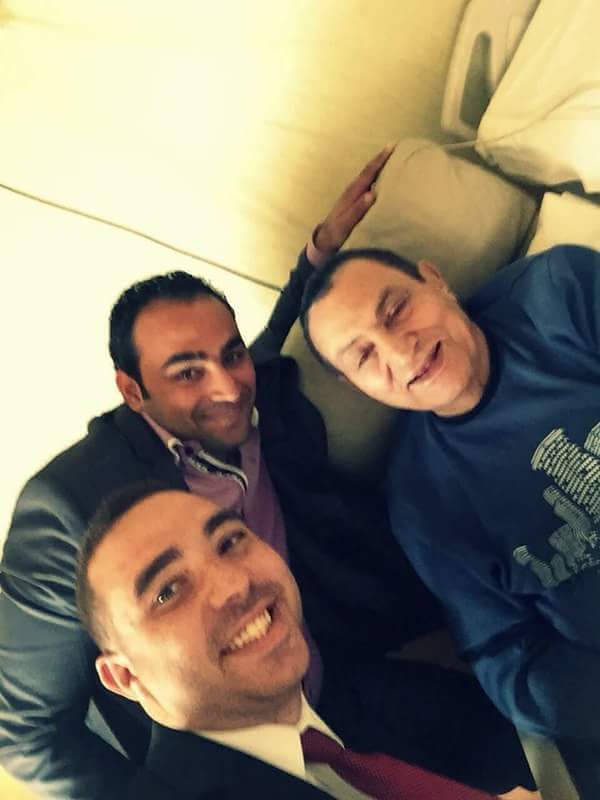 The statement added that it understands security authorities' responsibility and right to investigate and question any citizen in matters related to Egypt. The statement also added that the 'I Am Sorry Mr President' Facebook page has its full confidence in Egypt's national security authorities, adding that it is certain this is just a normal investigation that will not take a long time and does not cause them any concern or worry.
In relation to reports surrounding his arrest, the statement said that while being taken into custody, Hussein was treated "with the utmost respect" and that a number of newspapers and websites, particularly those with allegiance to the Muslim Brotherhood, had been spreading allegations and attempting to create divisions with reports of Hussein's arrest.
What Does the Facebook Page Do?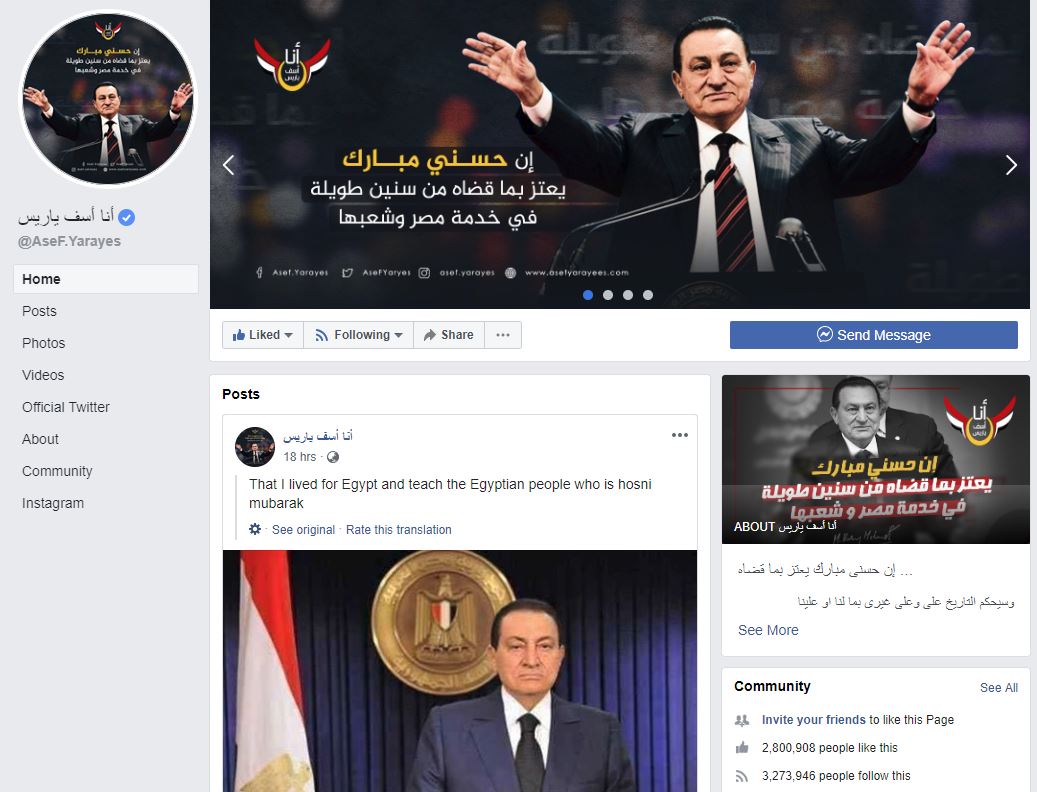 Since its founding in 2011, the Facebook page has been actively promoting the days of Mubarak's presidency
Facebook posts by the page often include speeches by Mubarak on topical local and foreign issues, photos and status updates of Mubarak's health and legal status, and more. Recently, the Facebook page had been promoting Egypt's "golden football" days in light of Egypt's early exit from the 2019 African Cup of Nations.
At the same time, the Facebook page has promoted successes by the current government as well. This includes promotion of major economic and cultural projects, along with security forces' fight against terrorism.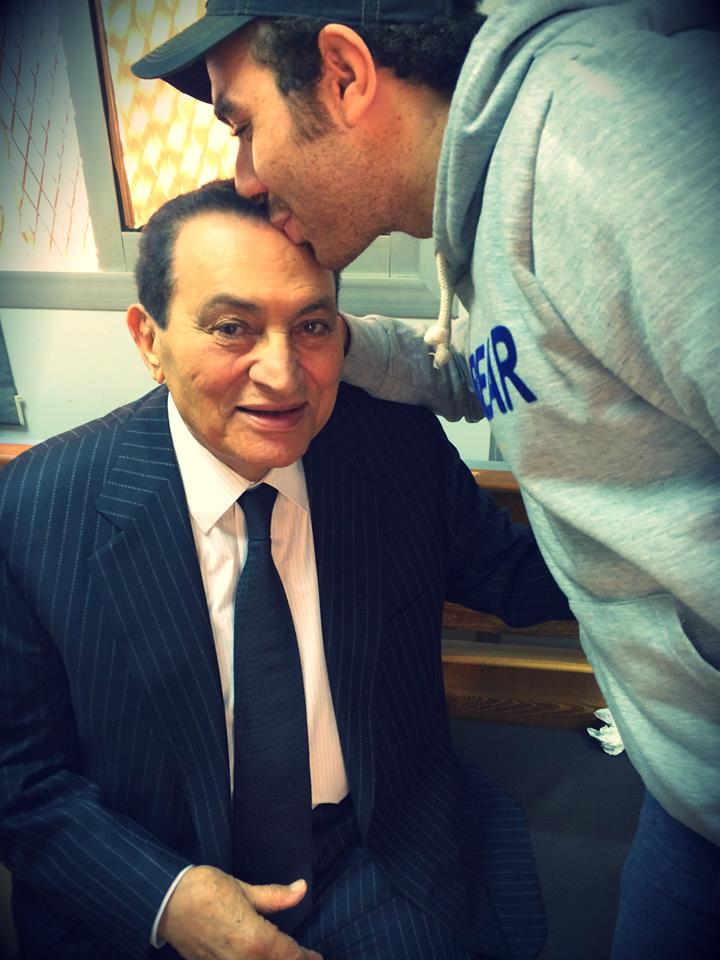 However, it is likely that the "fake news" referred to by prosecutors likely relates to posts promoting social and economic policies under Mubarak, compared to under the current government.
For example, a post on 5 July 2019 includes snippets of Mubarak talking about increasing prices and the impact on everyday Egyptians. That post came within days after the government's recent fuel subsidy cuts that raised domestic rices of fuel between 16 and 30 percent.
Nevertheless, such posts are not uncommon and have been fairly regular on the Facebook page since 2011. It remains to be seen whether Hussein's arrest will extend beyond the initial 15 days and what exactly his arrest relates to given the page had been operating as normal in recent months.