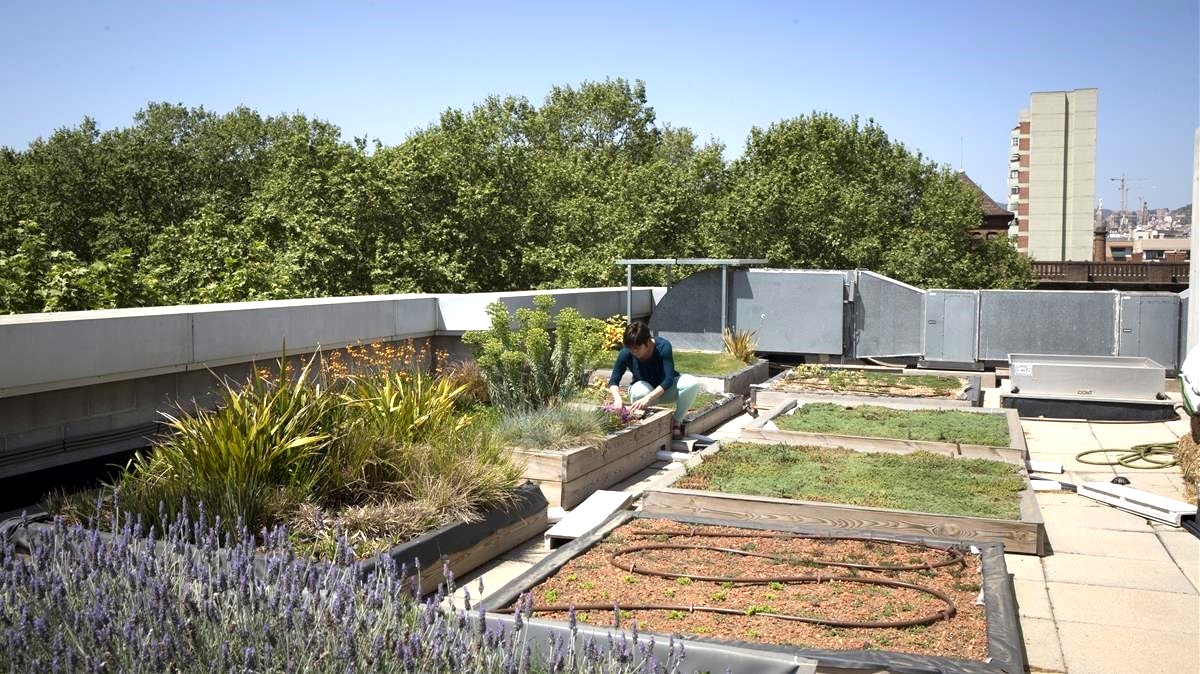 Cairo's governor Khaled Abdel Aal announced a new initiative on Sunday to plant gardens on all the rooftops on Cairo's buildings as part of the governorate's sustainable development plan.
The announcement was made during a conference with representatives of 'Leaders of Sustainable Development' and 'Homeland acknowledgement 2030' initiatives who were founded to complement Egypt's Vision 2030.
Leaders from both initiatives will be on the forefront of the project by developing awareness campaigns on the importance and positive effects of rooftop gardening.
While the residents of the buildings will not carry the plantation cost, the governor highlighted that they are responsible for maintaining the garden.
Cairo has been getting a face lift recently, with several national initiatives taking place to beautify the capital.
The capital is currently undergoing another development project that was announced last May with the aim of ending slums and informal housing units by the end of the year.
The development project has been allocated EGP 10 billion to renovate around 40,000 housing units, the governor announced. The units are going to be organized urban developments to relocate those living in the illegal unconstructed settlements.
Abdel-Aal stressed that the aim of the project is to provide "safe and adequate housing" for the residents of Cairo.
Earlier this year, Egypt's President Abdel-Fattah El-Sisi released a order for all redbrick buildings in the country to be furbished and painted according to a color scheme in an attempt to turn Egypt more visually appealing.
While there have been modern urban planing developments not just in the capital Cairo, but across Egypt, the country's red brick buildings became a staple urban structure that the country has become known for.
Most of these buildings are informal settlements and at least 63 percent of Cairo's population, around 11 million people, live in these settlements according to Rene Boer, a writer at Volume Project.
Recently, there have been several efforts to refurbish many of Egypt's old buildings and developments, for instance Cairo's Maspero triangle, to account for a more modern look to the country.
In return, those who live in these settlements are being compensated whether its through resettlement or monetary compensations.
*Cover photo credit: A rooftop garden on a building in Durban. REUTERS/Rogan Ward.
---
Subscribe to our newsletter
---