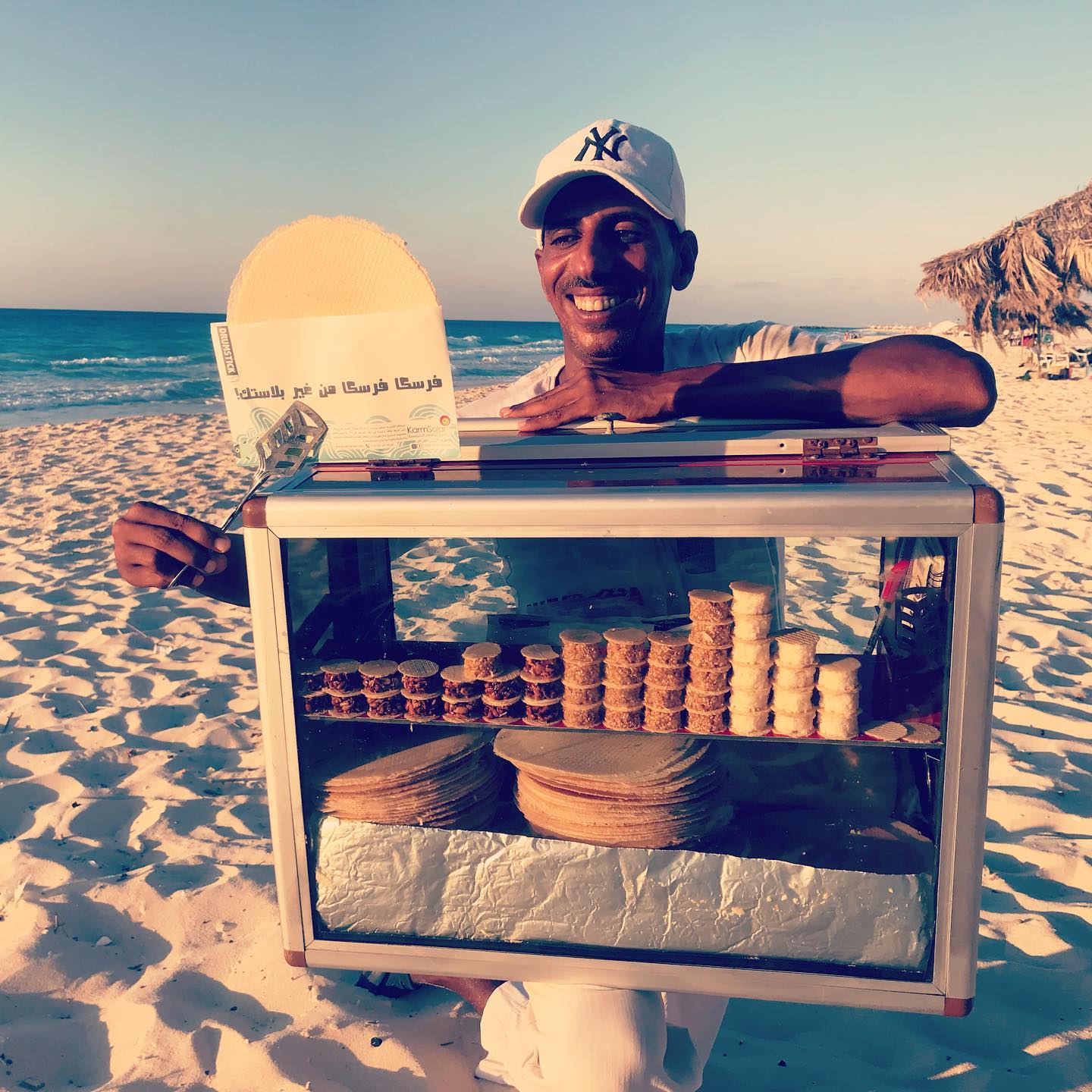 A particular photo has been circulating and receiving quite some attention among Egyptians on Facebook these past few days.
Underscored by the hashtag #plastic_free_freska, the photo shows Egyptian freska seller Ahmad smiling broadly while holding the type of large transparent freska box North Coast-goers are undoubtedly familiar with.
Yet the photo alone is of course not the full picture, as the accompanying caption and a little more research into the matter reveals.
Rather, Ahmad is one of many other freska sellers who have enthusiastically agreed to join in an initiative to replace the plastic bags in which they sell their produce with a more environmentally friendly paper alternative.
The idea behind this recent initiative, we are told by its creators Drumstick Designs, who made the paper bags with sponsorship from leading Egyptian solar technology company KarmSolar, is to make small but decisive steps towards swapping plastic for paper, by involving as many people as possible.
What this means is that people are encouraged to pick up a batch of freska bags for free from various distribution points across Cairo – all listed on the organizer's Facebook page, with more locations yet to be added – before proceeding to hand these over to a freska seller they encounter or buy from at the beach.
"The idea is to involve EVERYONE in the process and harness personal accountability and ownership of change," Sherine Abdel Rassoul, founder of Drumstick Designs explains to Egyptian Streets.
"The way I personally see it is that this particular campaign (which is actually not for profit since the bags are for free) is exciting because it pushes people to be the catalysts of change as opposed to having an NGO doing the good deed and people just liking or sharing it," she adds.
Back on 11 July, a Facebook post made by the design company directly appealed to Sahel holidaymakers, a relatively privileged segment of Egyptian society, asking them to do something for the environment and to consider 'the absurdity' of the fact that the many plastic bags left behind on the beach – and anywhere else for that matter – cause long term environmental damage, most likely harming turtles and other sea inhabitants in the process.
Upon picking up their batch of bags, participants will find attached a piece of paper with a mini thank you message as well as a written reminder that approaching the freska sellers should be done in a respectful, genuine and polite manner.
After all, as Abdel Rassoul says, "pollution affects everyone and we all equally care about our health and the health of our children."
Initial feedback has been positive, with many of the freska sellers reportedly being eager to take more than one batch, and instantly agreeing to the importance of reducing plastic usage.
This apparent effort to become more involved in pressing environmental issues also comes just ahead of what has been announced as "Sahel's Biggest Beach Clean Up 2019" to take place on 26 July.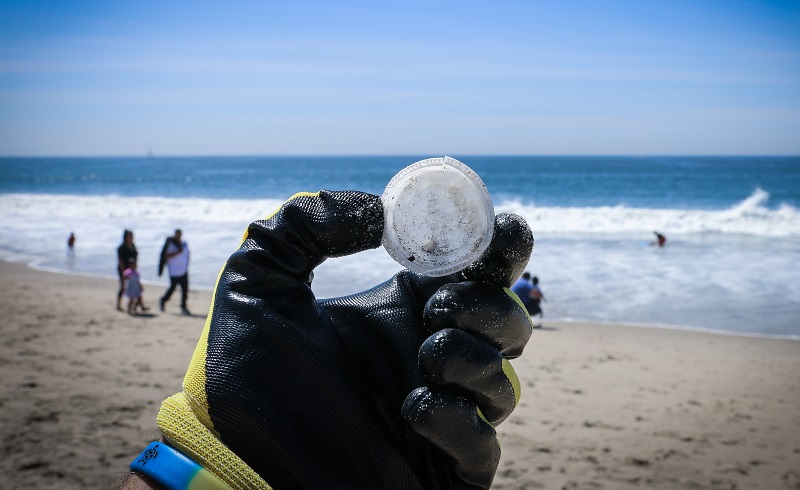 Summoning all residents, young and old, from compounds such as Telal, Hacienda, Ghazala Bay, Stella and Diplo 3, the aim of this event is for as many volunteers as possible to head down to the beach to get the tools and know-how provided by Egyptian social enterprise Greenish so as to join forces in the beach clean-up and contribute to improving our shared environment.
Perhaps most unique about this initiative is its focus on families and children, with organizers Orca, a popular online marketplace for private tutors and babysitters, aiming to educate a new generation of Egyptians on how to be eco-friendly.
As such, the afternoon-long experience includes many activities for children and promises to be fun too. Anyone can join by join by registering on the online link of the event
Sahel is not the first coastline in Egypt to receive attention from the emerging anti-plastic movement. They are following the Red Sea governorate's lead, where cities such as El Gouna, Marsa Alam and Dahab have started to ban plastic.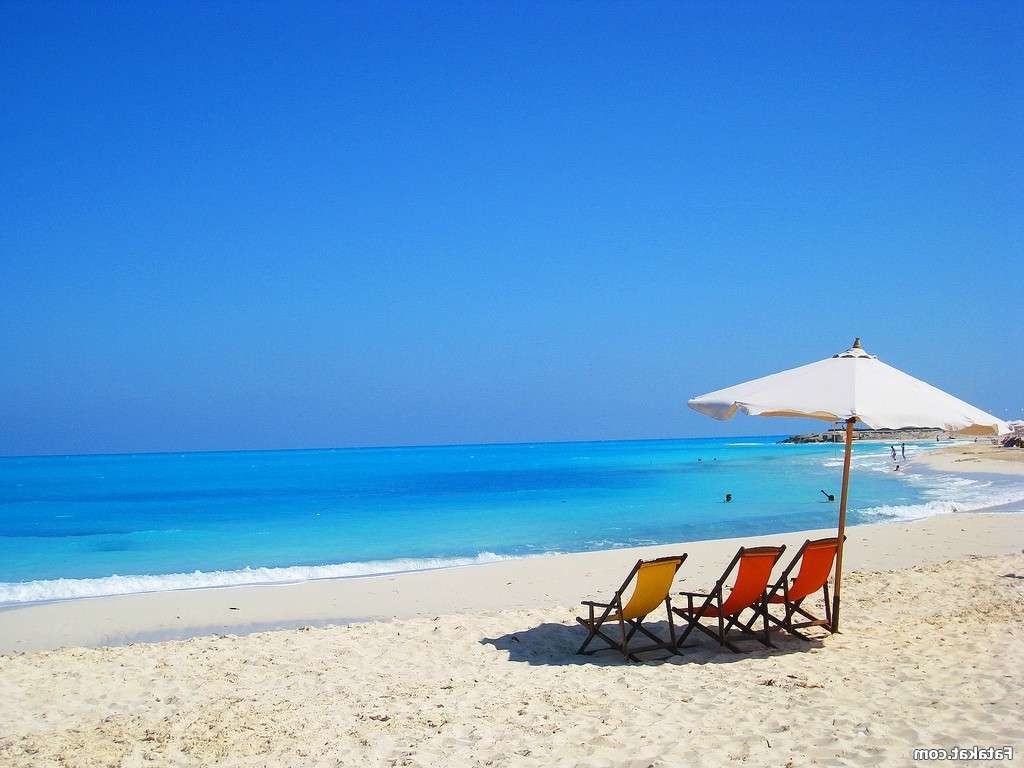 ---
Subscribe to our newsletter
---