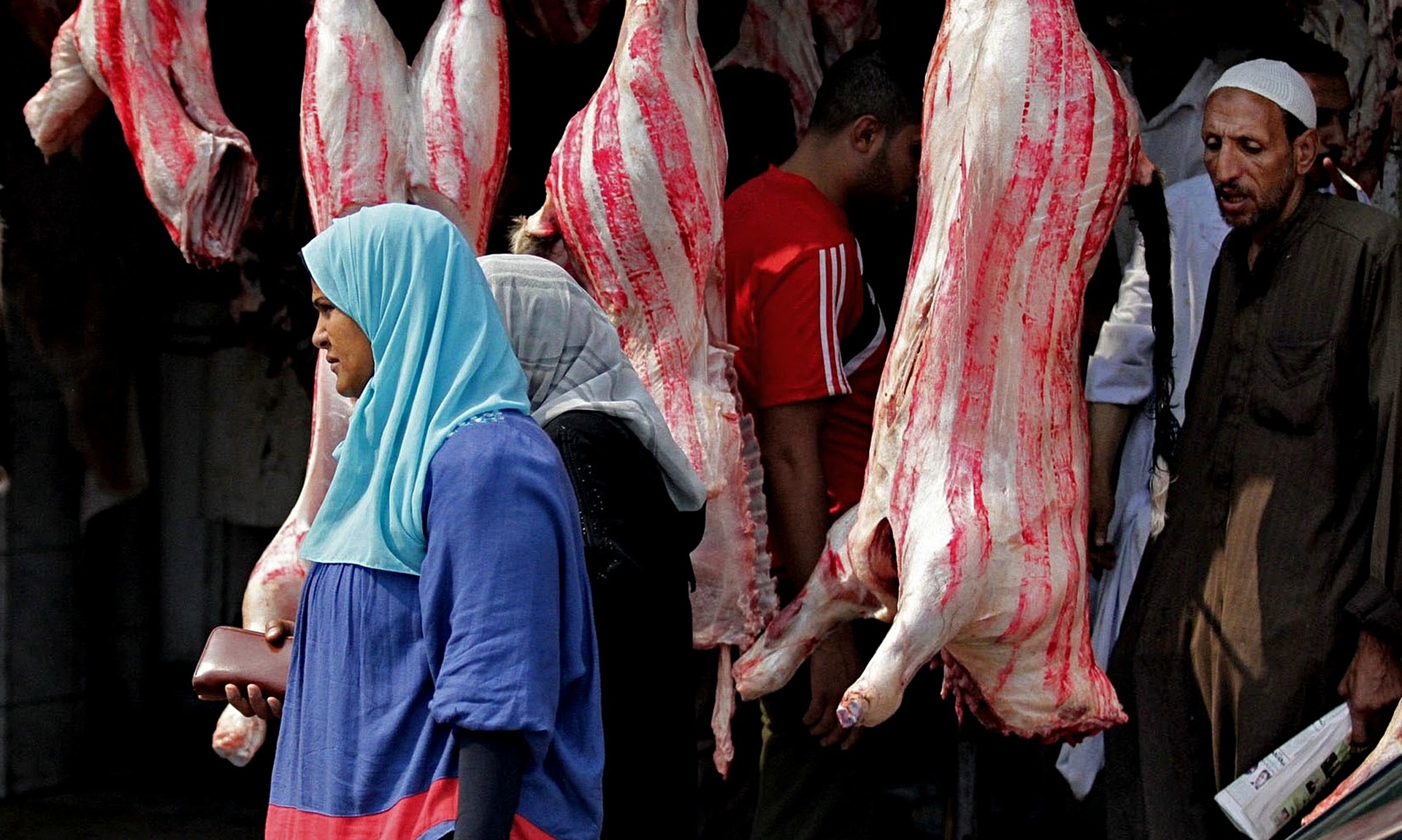 The Deputy Governor of Cairo's eastern province, Ibrahim Saber, warned citizens from animal sacrifice in the streets during this year's Eid holiday, which causes great pollution in addition to harming pedestrians and destroys sewage networks.
Saber announced that the province is to impose at least EGP 5,000 in fines upon those who perform their slaughtering in the streets.
He added that this done to preserve infrastructure, public hygiene, and eliminating the environmental harm caused by performing the ritual in the streets, encouraging citizens to visit meat butchers this Eid season.
Eid al-Adha, also called the "Festival of the Sacrifice", honors the willingness of Ibrahim (Abraham) to sacrifice his son as an act of obedience to God's command. Yet before Abraham could sacrifice his son, God provided a lamb to sacrifice instead.
An animal is sacrificed and divided into three parts, one for the poor and needy, another for home, and the third for relatives.
Islamic law put regulations on the slaughter ritual that guarantees the most humane way to kill the animals, and prevents people from slaughtering animals in a brutal manner.
The 'Dar Al Ifta' religious institution, affiliated to Egypt's largest Muslim beacon of Al-Azhar, released a statement in which it clarified that slaughtering animals in the streets is considered a 'sin' in Islam.
---
Subscribe to our newsletter
---