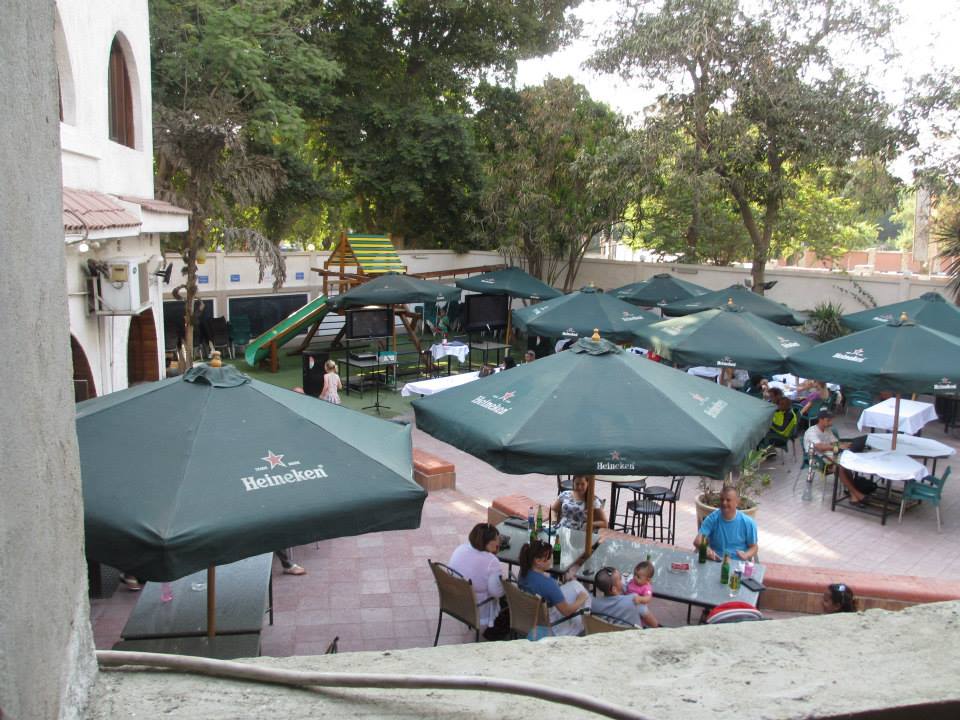 A few months ago, we were having a conversation with a friend about new places in Cairo that we should visit. She mentioned how there is this place in Maadi that is exclusive to non-Egyptians. Of course, the thought of that was instantly intriguing and a little disconcerting, to say the least. What is this place, and why does it exclude locals?
We decided to venture out and find out more about this mysterious place. Through a quick Google search, we found out that it is called ACE Club and that it is located in a villa in Victoria Square in Maadi, one of Cairo's most popular neighborhoods for expats.
ACE, unlike the Ace of Spades, actually is an acronym for "Association of Cairo Expatriates" and was opened back in 1998. For 21 years, this spot has served as a popular home for members of Cairo's expat community, a place to go and socialize with other expats and meet new people who may be sharing a similar experience.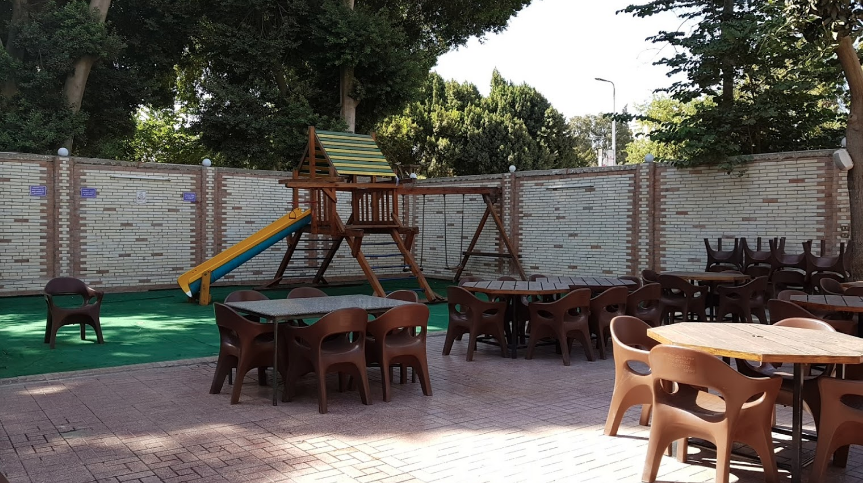 We were told that most of the club members and guests are teachers, teaching in international schools across the capital notably securing a fairly comfortable living standard. On the evening of our visit, we spotted several Europeans and Africans across the clubs various rooms.
Not only is ACE exclusive to non-Egyptians, it is specifically accessible to non-Egyptians with a membership to the club. This, of course, makes sense since it is an association. However, after reaching out for information via their Facebook page, we found out that as first timers carrying dual or foreign citizenship, we would luckily receive a free entry as long as we bring our passports.
Maadi is known for its greenery, and this place is no different. The association is hosted inside a huge white villa, its surrounding trees branching over the walls that shield the public from the garden inside.
As we walked in, we were instantly greeted by a staff member who took note of our passport details and led us on a tour of the two-storey villa.
Flyers of the "clubhouse rules" are plastered onto the walls of the small check-in cabin reaffirming that Egyptians are not allowed, while also listing some exceptions. Exceptions, for instance, are made for Egyptians married to foreigners, or when a member signs in a local with a dual nationality.
This sense of exclusivity is what many outsiders have come to know or assume about this place. Yet we were surprised to hear that this never was a managerial decision but rather, was a rule imposed on the association by Egypt's State Security.
Some expats had suggested that the expat-only rule is meant to limit the possibility of sexual harassment by Egyptians.
Once we had arrived at the reception, we were greeted by friendly staff and informed about the rules of payment. Here, you can buy cards for either EGP 50 or EGP 100, with there being separate food and drink cards.
The next door then leads into the first bar inside the spacious villa, with a restaurant to be found in the neighboring room. The other door leads to the outdoor area, where there is a playground, the second bar and plenty shisha.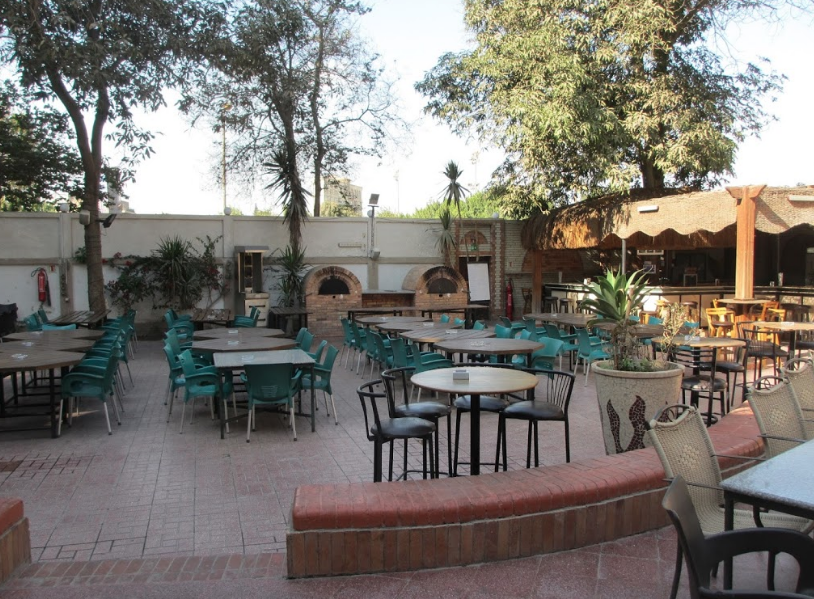 A small stairway takes you to the first floor where you will find a large karaoke bar. Finally, from there, a second stairway leads up to the fourth bar where you can also play some pool.
Each of these rooms has a different vibe, some busier than others on this, what appears to be, rather quiet Tuesday night. We decided to sit in the outdoor area which tempted us with its slight breeze.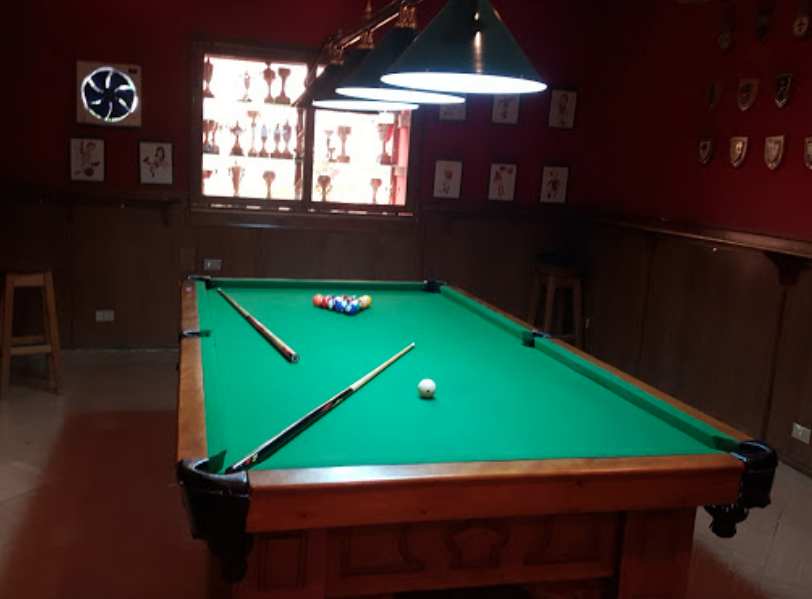 ACE Club resembles – not just in terms of its set-up but also its food and drink options –  what might in the West be considered a kind of pub or country club, its menu featuring a range of fried comfort foods, sandwich classics and daily specials such as curries and pies, that are listed and updated on a blackboard.
While we did not opt for salads, preferring to accompany our beer and wine choices with a few carbs, there are a few healthier options available on the menu.
After ordering from the kitchen, the only thing left to do is head back to one's seat and await food, while sipping on the drinks available at every bar, and soaking up the rather unconventional atmosphere, for Egypt, that is.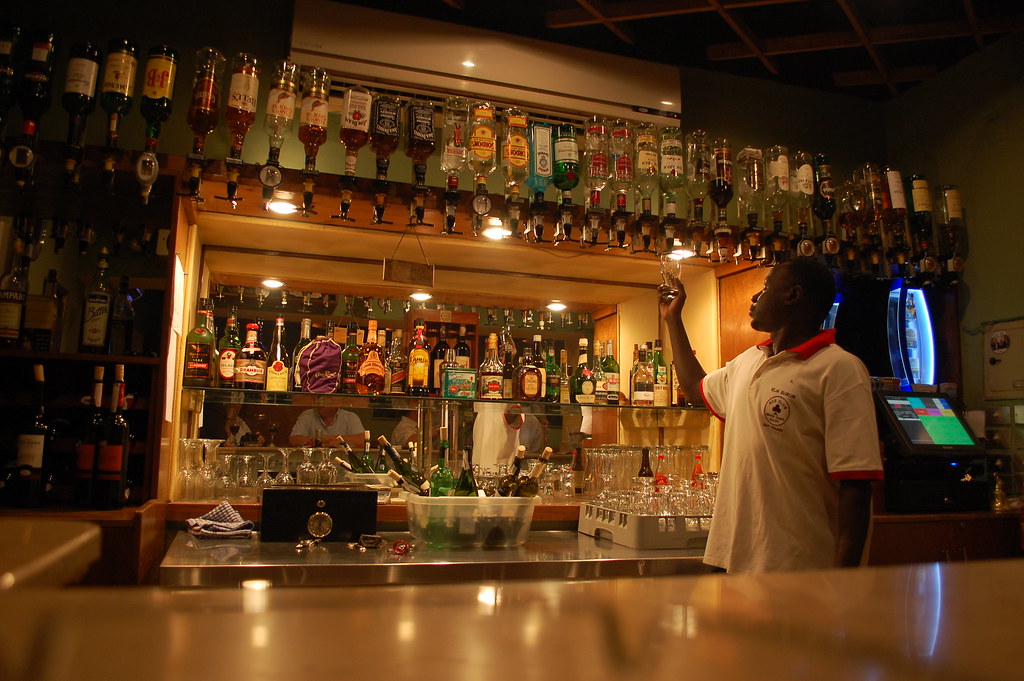 There is a noticeable sense of collegiality and neighborliness around the club, one that is to be expected from regular Maadi customers. We, in turn, feel very welcomed as all the friendly staff we encounter answer our questions and patiently explain all the ins and outs of ACE.
The rest of our evening is spent sipping on fresh beers and wine, nothing out of the ordinary as we still receive local brews, yet at a very fair price – much below what one might pay in other Maadi locales. The food portions are generous and satisfying.
While we did not get to experience ACE on a lively or busy night, we were pleasantly surprised about the laid-back and relaxing garden experience – ACE is not exclusive in a fancy way, members and visitors are left to do as they please.
---
Subscribe to our newsletter
---