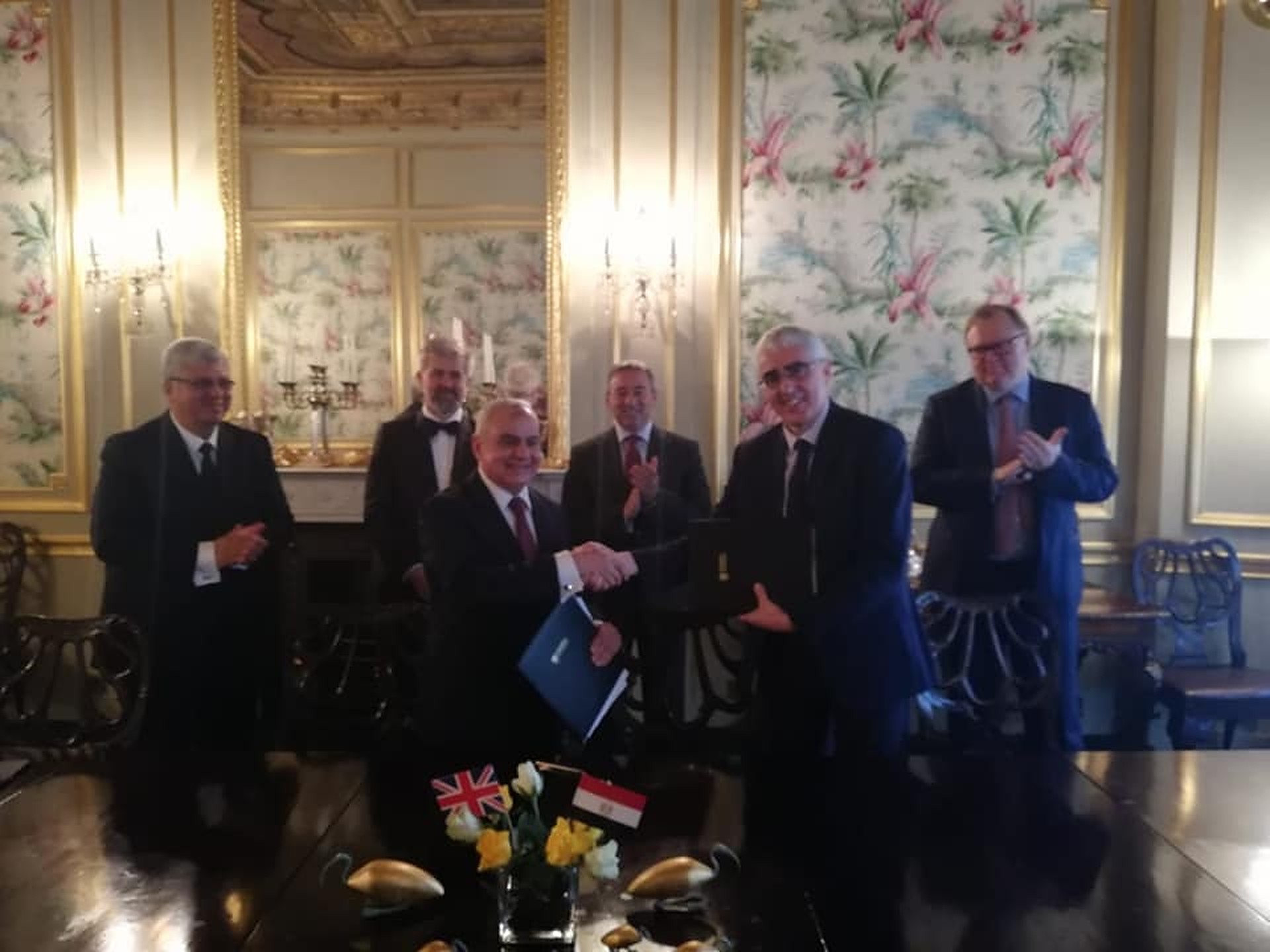 Editor's note: This article has been updated to remove any suggestion that the London School of Economics will be opening a branch here in Egypt, following a Twitter statement by the university refuting such reports.   
Egypt's Ambassador to the United Kingdom Tareq Adel reportedly attended the signing ceremony on Tuesday September 10th of a deal with the University of London. According to a Facebook statement by Egypt's Ministry of Foreign Affairs at the time, the agreement would see the London School of Economics (LSE) establish a branch in the New Administrative Capital (NAC), however, LSE issued a statement on Friday September 13th via Twitter refuting the reports. The Egyptian government has yet to issue a clarifying statement.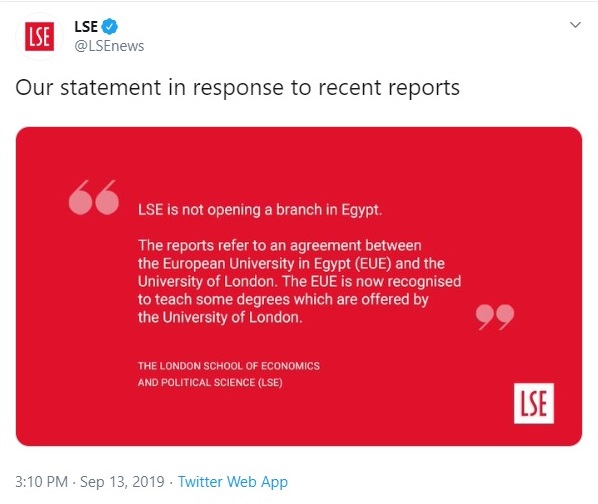 "LSE is not opening a branch in Egypt. The reports refer to an agreement between the European University in Egypt (EUE) and the University of London. The EUE is now recognized to teach some degrees which are offered by the Univeristy of London," the statement reads.
The Ministry of Foreign Affairs had noted that the agreement comes as part of Egypt's 2030 vision to develop education through hosting branches of the world's top universities.
Ambassador Tareq Adel stated in a speech that Egypt has the potential to attract the largest universities, stressing that this step will reflect on the quality of education in Egypt and in line with the state's plan in further developing the education sector, according to the Ministry of Foreign Affairs.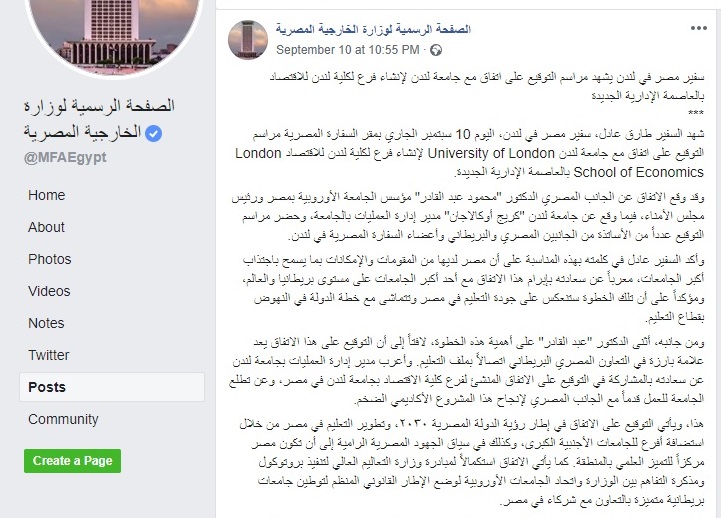 The Ministry's Facebook announcement also claims that Dr. Mahmoud Abdel Kader, founder of the European University in Egypt, praised the importance of this step and pointed out that the signing of this agreement is a milestone in Egyptian-British cooperation.
Egypt is currently the fifth largest host country worldwide of UK transnational education establishments, with over 19,800 students enrolled on UK programs.
In 2018, the UK and Egypt signed an MOU aiming at developing strategic partnership between the Ministry of Higher Education & Scientific Research and the University of Liverpool.
The New Administrative Capital also hosts and will reportedly establish other international universities, such as the University of Canada, the German University, the European University, the Italian University, the Hungarian University and the Swedish University.
---
Subscribe to our newsletter
---