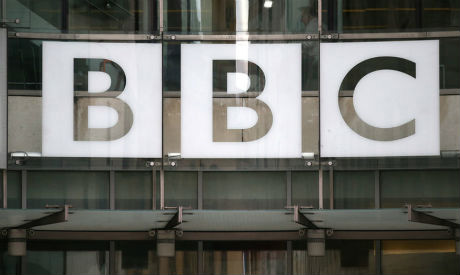 The state-owned Egyptian media regulator revealed this morning that it was "likely" that the internationally renowned news website BBC alongside other news websites have been blocked in Egypt for their "inaccurate" coverage small-scaled protests that took place in Egypt on Friday, Ahram Online reported.
BBC has been inaccessible for the past few days and people have been experiencing a lag with Facebook messenger. This comes a two days after the protests took place.
Internet monitoring organization, NetBlocks revealed on that access to BBC News, US-based Alhurra News, and Facebook messenger was severely restricted by many local internet service providers.
Confirmed: Facebook Messenger, BBC News and social media CDN servers restricted in #Egypt by leading providers amid demonstrations against government corruption; incident ongoing #KeepItOn

📰 https://t.co/MId8ABwkjf pic.twitter.com/ZVIZd7BhRs

— NetBlocks.org (@netblocks) September 22, 2019
Although the Head of the Supreme Council for Media Regulations (SCMR) Makram Mohamed Ahmed said to the BBC that the council was not officially informed about the blockade, he confirmed that the block was because of the inaccurate coverage of the Friday protests.
According to AJPlus and France 24 reporter Nuria Teson, the Egyptian State Information Service (SIS) sent a warning to foreign reporters and correspondents in Egypt notifying them that it is "carefully" monitoring the content published about the protests stressing that "social media outlets should not be considered as sources of news or reporting."
The Egyptian State Information service sends an 📬 to the Foreign journos with good journalistic practices tips and warns: it has "carefully monitored what was broadcasted and published by global media outlets through their accredited correspondents in Cairo in the past 24 hours"

— Nuria Tesón (@masteson) September 21, 2019
It is believed that the protests are a response to an online call for demonstration against government corruption, namely by Mohamed Ali.
The latter, a building contractor living in Spain, made claims in Facebook video posts accusing the Egyptian military and ruling class of corruption which have gone viral and drawn extensive criticism in the last couple of days.
In response, President Sisi has called the allegations 'slander and lies'.
Initially, the legitimacy of the protests has been a challenge to verify, with many critics, including popular TV host Amr Adeeb, calling the videos fake or a re-use of previous demonstrations. Local TV channels have also shown footage of Tahrir square devoid of protests.
---
Subscribe to our newsletter
---