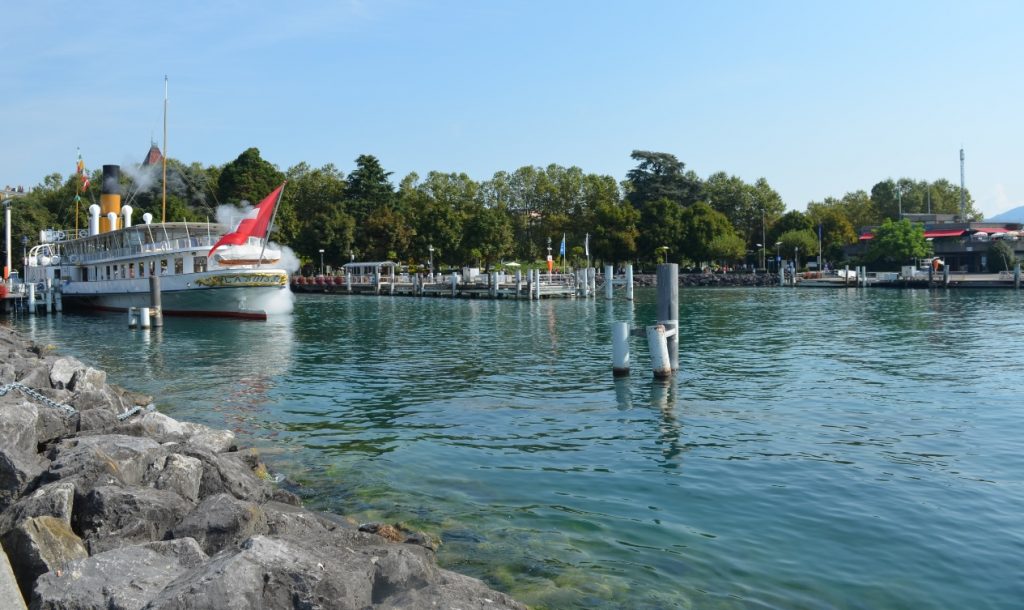 Tucked in the heart of Europe, Switzerland easily captures travellers' entusiasm for its reputed picturesques towns and mountains. The little but rich nation boasts a rich assortment of cheese, meticulous watches, handcrafted chocolates, long hiking trails and adventurous ski paths.
As an Egyptian, I couldn't help but admire the cleanliness and organization of the city of Lausanne, Switzerland's most well-known student city. The latter had, through the years and on par with Geneva, become synonymous with European luxury, thriving culture and unrelenting workaholic attitudes, so I was curious to experience the city first hand as I expected it to contrast strongly with my hometown, Cairo.
A historical bond
Interestingly, Lausanne's historic relationship to Cairo isn't as far-fetched as many would believe.
Not only was there a large presence of Swiss in Egypt's northern towns, but, as Nasser started to sequester properties and nationalize enterprises, a large number of expulsed Egyptian Jews, mostly cotton merchants, were able to find a home in the peaceful nation.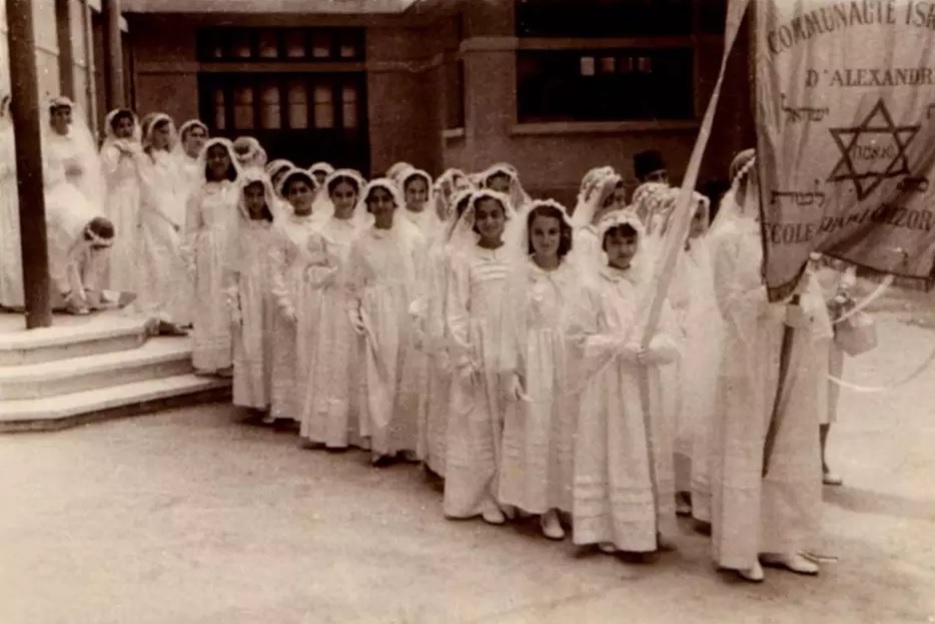 Most resettled in Lausanne and Geneva, the French parts of Switzerland, where they continued their business activities and trade in the 20th century.
Their relocation to those cities was logically made easier by the fact that a large number of Egypt's Jews were educated in lycée (French schools) and thus were able to communicate well with the Swiss.
Although Switzerland doesn't have a museum solely related to cotton, cotton making activities can be explored at the Landesmuseum in Zurich, where Switzerland's pivotal role in the development of the worldwide textile industry can be discerned.
Chocolate, and cheese: a foodie enthusiast's paradise
Interestingly, Swiss multinational food and drink processing conglomerate Nestlé, known to sell KitKat and Quality Street, has been present in Egypt since 1870 according to the company's official website. In 2014, it opened its first-ever confectionery plant in Egypt.
Still, the carefully wrapped chocolates that are readily bought cannot compare with the true artisanal chocolates of Switzerland.
Early at noon, on a week day, while busy working individuals rode their fashionable scooters and bikes to lunch, I heeded friends' recommendations and made way to Blondel, a swiss chocolatier since 1850. Upon walking inside the shop, the immediate scent of cocoa greeted me as well as a smiling clerk.
There were rows and stacks of bonbon chocolates as well as chocolate barks with a myriad of flavours such as cranberries, strawberries, ginger and pralines. I settled on a pack of chocolate covered oranges, tea-chocolate truffles and a bark of white chocolate with edible flowers and saffron.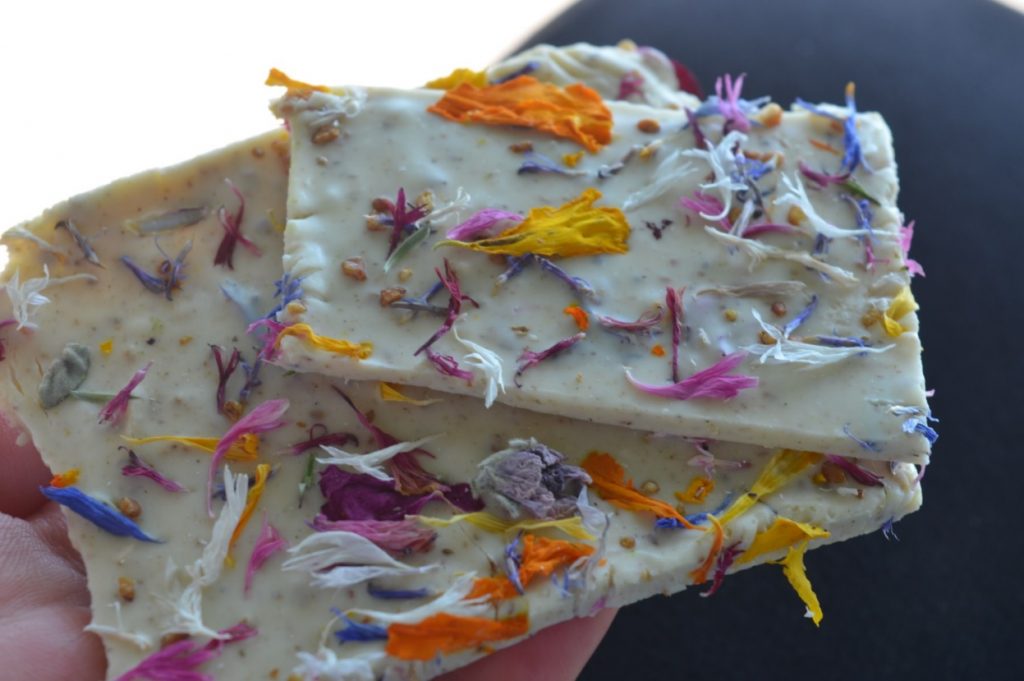 The treats averaged 12 swiss francs, around EGP 195, which was a welcome price considering that the fanciest chocolates one usually gets in Egypt was Lindt bars which, on average, cost more than 200 EGP and Patchi chocolates which ran for steep prices as well.
The freshness of the Blondel chocolates was indescribably pleasant. Somehow, the sweetness of the treats was not overly present. Instead, other ingredients such as butter and cream were more palpable, thus giving the treats a rich taste.
This was an observation which proved to be true in Switzerland: dairy played a significant role in Swiss cuisine and the Swiss took great pride in superior ingredients.
Near Lausanne's lake, families and young lovers often got together to stroll the avenue in the afternoon. Many stuck to having casual apperitifs, but others opted to have ice-cream. The most obvious and popular option, it seemed, was Mövenpick Ice Cream which was native to Switzerland from Zurich. One scoop costs around 4 swiss francs, or EGP 65.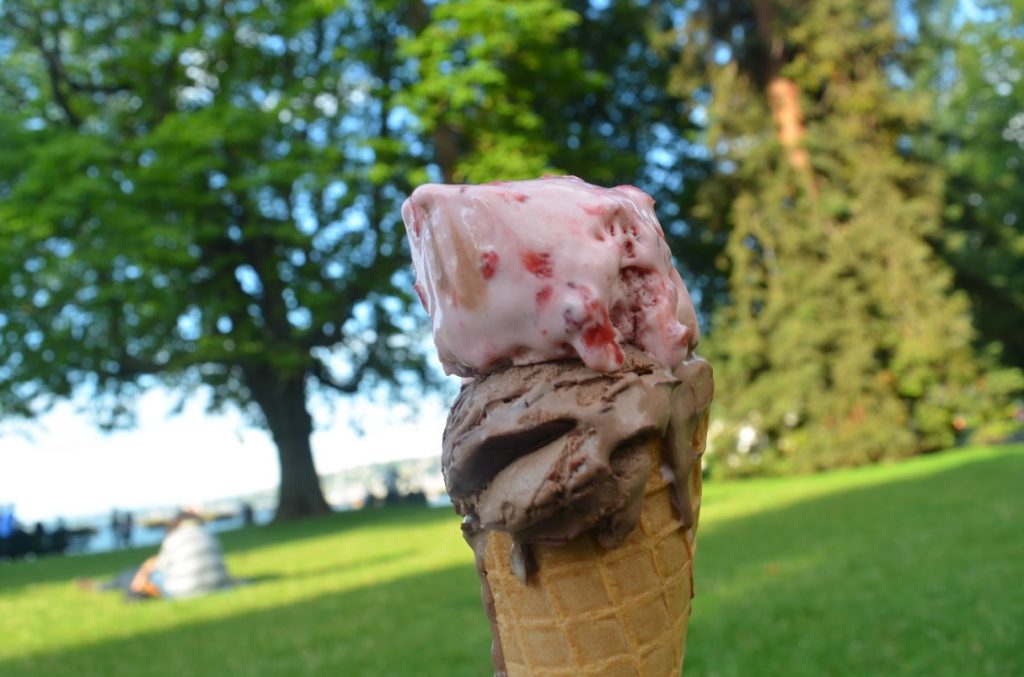 In a country where the standard of life was quite high, so were the prices. Thus restaurants and food shops enforced strict food policies.
For dinner, I yearned for cheese raclette. Although the hearty cheese dish was only supposed to be eaten after a strenuous mountain activity, and mainly in the winter, I found a little restaurant near Pully train station.
There, my brother and I burned our tongues eating the semi-hard melted cheese too quickly. It was interesting to observe the proper protocol of eating raclette nonetheless. The melted cheese was served in rounds and in a little porcelain plate, accompanied with cold cuts of meat, pickles and bread.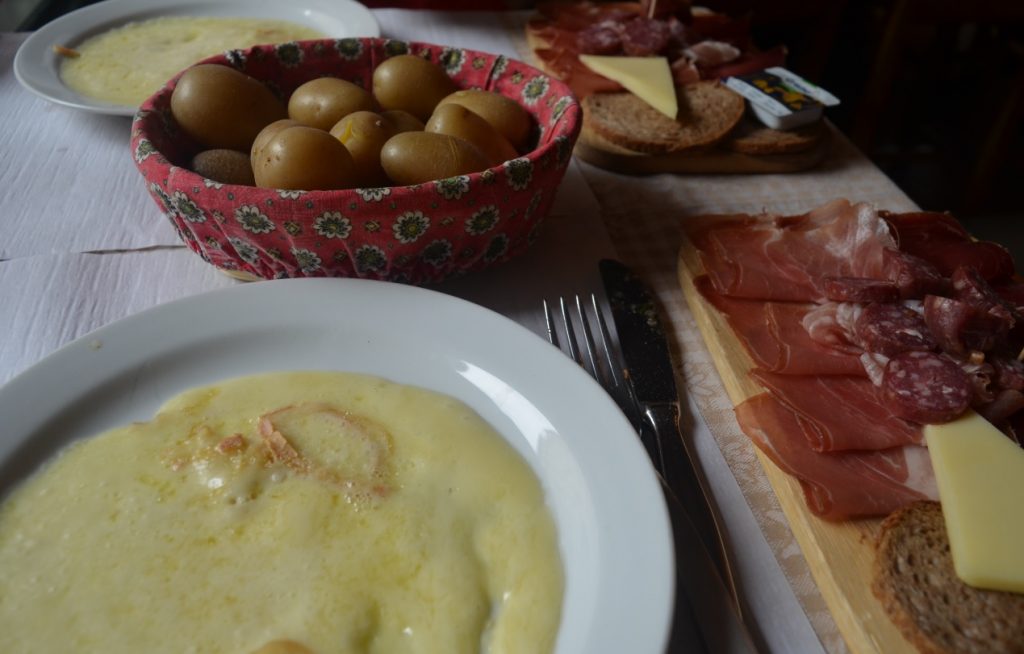 This meal cost around 23 swiss francs each, or 375 EGP, proving to be the most expensive meal so far.
Traditional attraction: the Cathedral
Years ago, a funny little drawing depicting a traditional European city with the same standard attractions circulated on social media. It listed key elements and features that were observed in almost every city, including squares, canals and the mandatory old church.
The latter can also be attested in Lausanne, Notre Dame Cathedral is a wonderful gothic structure, located in the heart of the old town.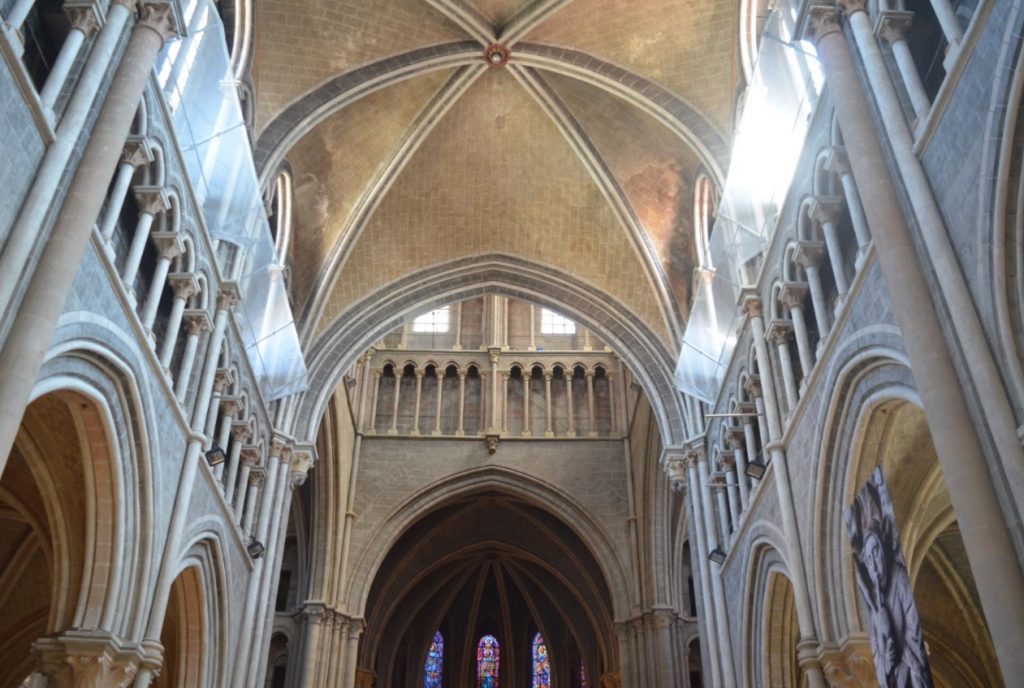 Dating from the 12th and 13th century, the church is a main attraction point of the city.
As I ventured inside, I was structed by the serene ambiance of the church. There were few visitors despite Swiss authorities' insistence that the building was one of the most visited in the city.
There are various sculptures within the church, as well as panes and images which represent important 'virtues' in Christianity such as Faith, Courage, Justice and many more.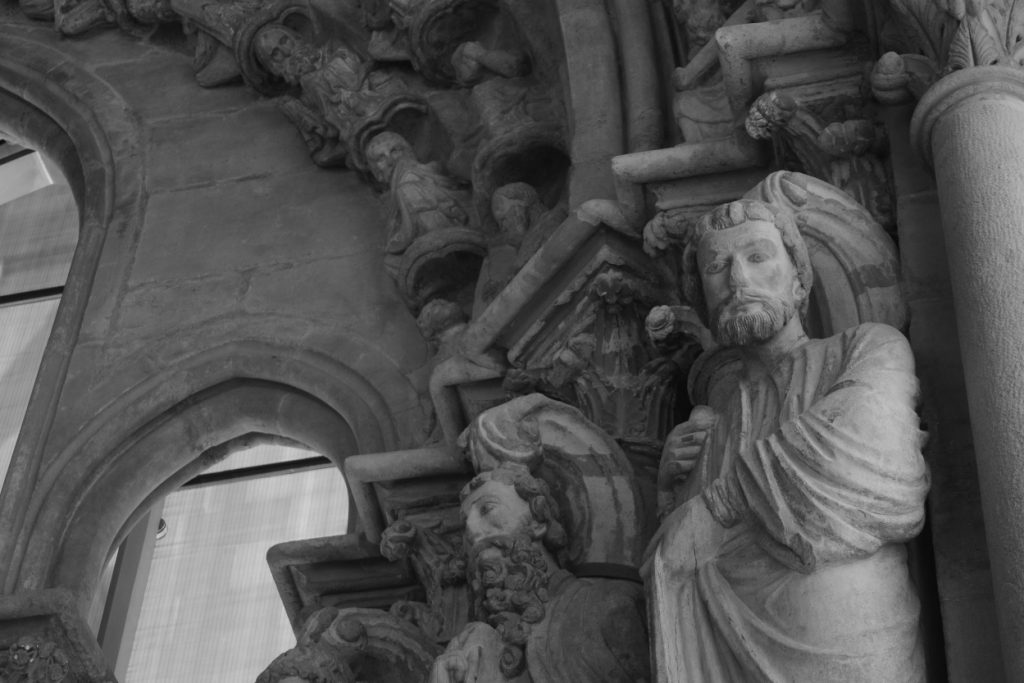 It is free to roam, with many opting to stay there for an hour to two maximum.
Simple treats: nature and exhibitions
Despite tales of increase hardship at living in Lausanne due to rising prices and crime rates, the city seemed like a peculiarly happy one.
Most locals and tourists were happy to rollerblade near the corniche of Lac Léman (Lake Geneva but it was almost never referred to as such), where some stopped to have picnics or proceeded to take a dip when the temperature got too high.
In the mornings, most Swiss seemed very keen on buying the freshest baked patisseries. One such I recommend is canelé. It's a French pastry, with a gooey custard center and dark, caramelized crust, but it is a great introduction to European sweets for those who want to try something new.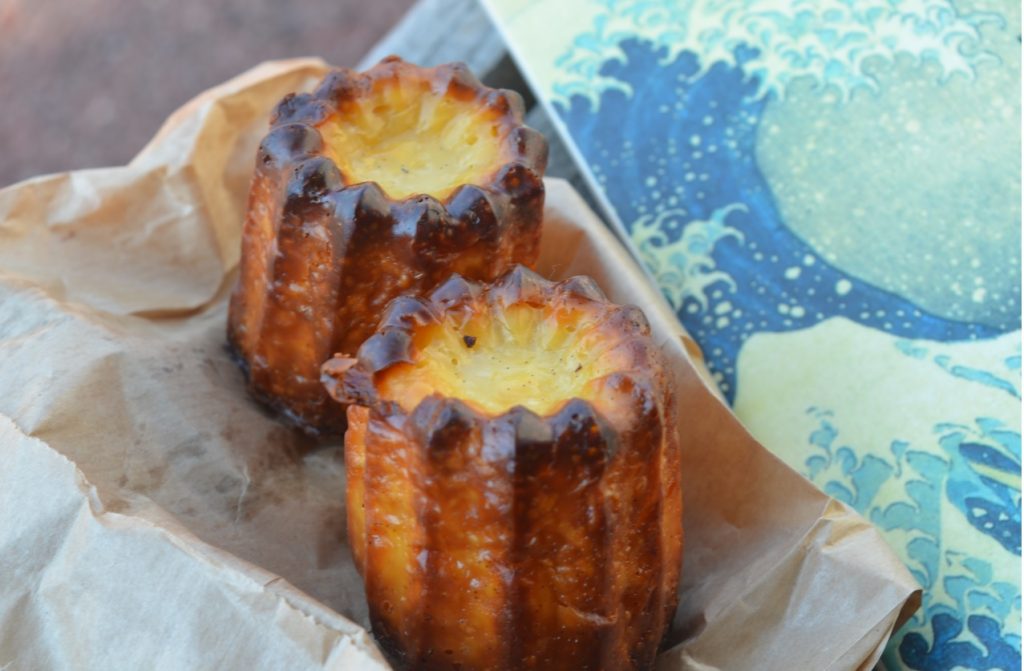 Lastly, the most unusual yet thought-provoking location in Lausanne, was most definitely the 'Collection de l'Art Brut' which is an establishment designated to host and exhibit outsider art largely made by self-taught artists.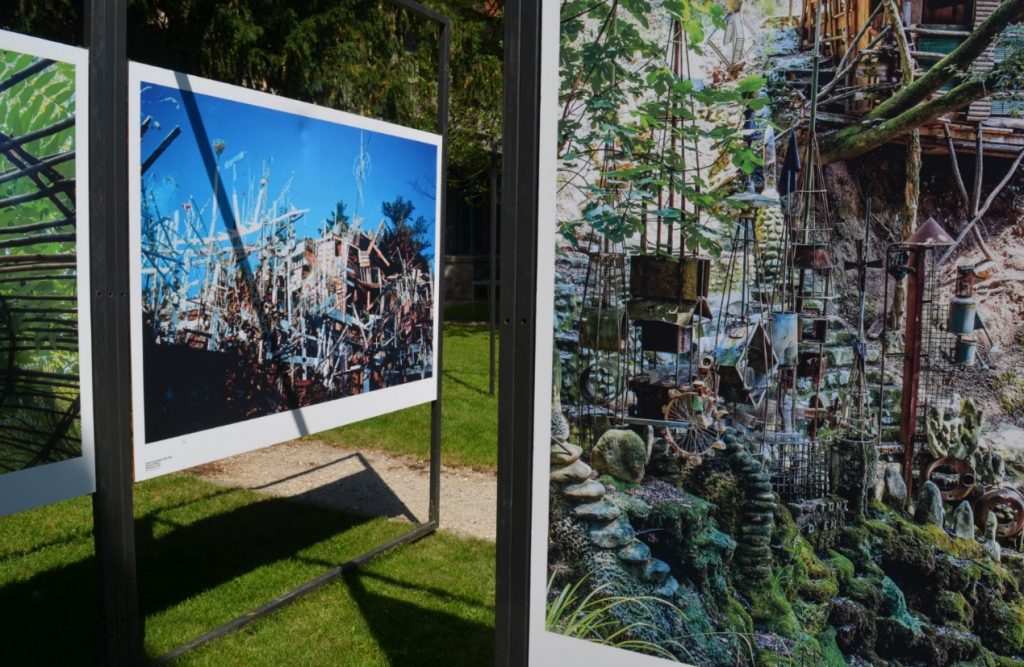 Currently, the collection establishment is under renovation, but outside of it is a serene and quaint sitting space. There, on large panel boards, are printed photos as part of the outdoor exhibition showing abandonned and self-made structures around the world. It lists places such as Salvation mountain, as well as entire parks and buildings made from junk or mosaics.
While Lausanne, tucked not far from the 'Peace capital' Geneva, doesn't exactly provide for an exhilarating journey, it does, nonetheles, offer a fascinating touristic experience. The city is highly dynamic, with a cosmopolitan feel, and provides a balance of nature and city elements.
Main image courtesy of Flickr/ Patrick  Nouhailler.