It is perhaps rarely noted or even remembered nowadays, that the Swiss have had a longstanding presence in Egypt. They have not only been a familiar actor in the economic sphere, leaving their signature on countless grants and financial investments, or their white-cross-on-red flag marking sponsorship of a variety of cultural projects; in fact they have equally left a number of physical traces across Egypt's urban centers of Cairo and Alexandria.
A number of well-known historical landmarks and buildings – especially in Downtown Cairo – can be traced back to Swiss proprietors. The downloadable Swiss Trail App launched in 2018 reveals many Swiss-influenced sites, notably the prominent Windsor Hotel and Groppi Café.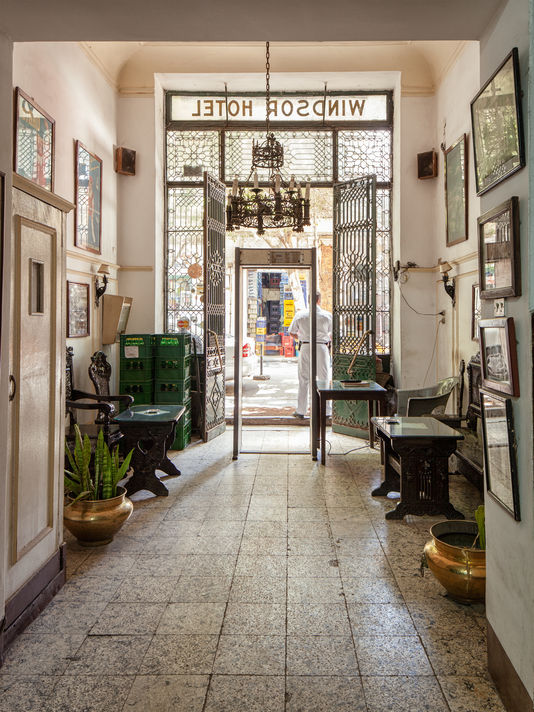 During the last two weeks of May, two Swiss-funded development projects in Egypt – one successfully completed in the sphere of fishing, and one about to be initiated in the realm of potable water and wastewater services – received brief attention in the Egyptian media and on official Swiss platforms.
Yet while likely to be associated with a growing list of foreign-funded projects, these news-bites may also serve as a convenient reminder of an ongoing and historically flourishing economic relationship between Egypt and the small, landlocked and wealthy European country of Switzerland.
Since the establishment of a Swiss embassy in 1957, a number of Swiss entities have consolidated their presence in Egypt, including the Swiss-Egyptian Business Association (SEBA), the Swiss Archaeological Institute as well as the two Swiss Clubs in Cairo and Alexandria.
Particularly Egypt's cultural and education sectors have been infused with Swiss influence and financial backing: it is the Swiss Agency for Development (SDC), for instance, that stands behind the recently announced North Africa Cultural Program (NACP), which offers cultural project grants to countries such as Egypt.
For many years, Pro Helvetia Cairo has been promoting cultural and artistic exchange between Switzerland and the Arab region, aiming to raise awareness of Swiss culture as well as collaborate with local event organizers and initiate co-productions with Egyptian artists.

In a similar vein, Swiss Foreign Minister Ignazio Cassis recently used the occasion of Egypt's 2019 Year of Education to stress his country's "keenness on the human element especially in the education field."
Back on 25 March, when he paid a visit to Egypt and Egyptian Minister of Investment, Sahar Nasr, media outlets reported on an increase of $400 million in Swiss Foreign Direct Investment to Egypt throughout the last two years.
This most recent Swiss investment pertains primarily to the fields of industry, energy, pharmaceuticals, financial services and food, according to Nasr.
The main purpose for this growing economic interest, according to statements made by both Nasr and Cassis, is strategic: "Egypt has always been the gateway to African and Asian markets, and remains a crucial partner for Switzerland for the stability in the region," Cassis pointed out at the time.
Whereas Nasr additionally referred to the fact that Egypt's aspiration to cooperate with Switzerland comes in light of their presidency of the African Union this year.
Early Swiss Presence in Egypt
What might at first glance seem to be recently heightened financial activity on the part of Switzerland is actually another manifestation of relatively sustained Swiss-Egyptian bilateral relations.
It is a relationship that dates back to 1909, when a Swiss trade representation was first opened in Egypt, 2019 thus marking and indeed celebrating a 110-year-long economic relationship between the two countries.
An informative entry on Egypt in 'The Historical Dictionary of Switzerland', a nationally funded online encyclopedia on Swiss history, with contributions from historians, academics and translators sketches out a fascinating history and evolution of Swiss presence and interests in Egypt:
While back in the early 20th century, around 500 Swiss people settled in Egypt, their number soon rose to 1,400 by the 1940s. Most of the Swiss community lived in the cities of Alexandria, Cairo, Port Said and Suez, and their wealth was primarily based on trade and banking business as well as the hotel industry.
Throughout the first half of the 20th century, a series of bilateral agreements were made, that would facilitate economic relationships between the two countries.
These bilateral agreements, however, would soon undergo disruption in the context of the political changes that took place after 1952 Egypt and were only accelerated upon the onset of Gamal Abdel Nasser's nationalization policies from 1956.
At this point, a number of Swiss banks and insurance companies – and in 1961, the largest Egyptian cement factory which had been founded in 1926 by Swiss Ernst Schmidheiny – were nationalized, rapidly reducing Swiss economic success in Egypt, alongside other foreign companies, and diminishing its Swiss community.
Yet at the same time, the Nasser regime's sequestration of properties triggered an interesting turn in Swiss-Egyptian history, in that it resulted in a large scale expulsion of Egyptian Jewish families – mostly cotton merchants from Alexandria – to the French part of Switzerland, with Lausanne and Geneva soon becoming a hub for cotton trade from the 1960s onwards. As a consequence, Switzerland would soon come to be a key player in world cotton trade alongside London, benefiting from Egyptian wealth, rather than vice versa.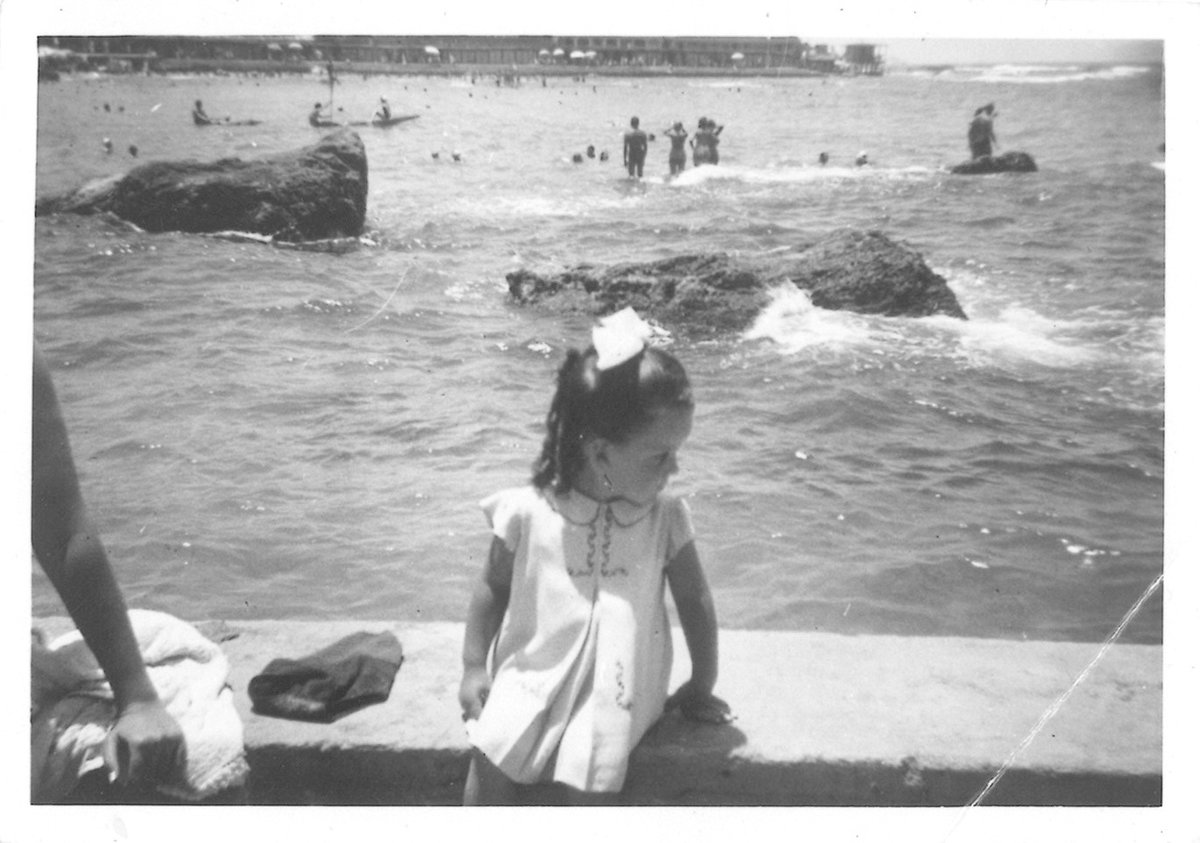 From Trade Relations to Development Projects
Fast-forward to the 21st century and more recent years shows that cooperation between the two countries has endured, if not grown, within a whole variety of sectors; Switzerland has earned itself recognition as one of the more reliable partners, especially in terms of economic development cooperation.
In the last decade, a series of humanitarian agreements – clustered more broadly under the umbrella of Switzerland's 'Cooperation Strategy for North Africa 2017-2020' – have been signed, exemplifying this general trend towards economic development cooperation with Egypt.
According to a report published by the Swiss Federal Department of Foreign Affairs, in 2014 Egypt was the second largest recipient of their Official Development Assistance (ODA) in Africa, receiving $3.5 billion, following Ethiopia at the top.
The two recent projects alluded to above, offer perhaps a suitable snapshot of this type of cooperation, emphasizing Switzerland's increasing focus on economic development in Egypt.
Earlier in May, for example, the Swiss embassy celebrated the successful completion of the Swiss-funded Youth Employment in Aswan Governorate (YEAG) project, for "having provided training and business support to more than 1,000 fishers between July 2017 and December 2018," according to an official statement.
"The YEAG project represents Switzerland's commitment to support Egypt's aquaculture and fisheries sector which employs overall 250,000 Egyptians," stated Ambassador Garnier, endorsing the project and highlighting Switzerland's vital role in Egypt.
In collaboration with WorldFish, the Swiss embassy has financially supported the fishing sector in several Egyptian governorates over the past decade.
Specifically, "the YEAG benefitted 1,976 fishermen, fish farmers, fish retailers, and young entrepreneurs," added the WorldFish website, before concluding with the project's more general "aim of ensuring better livelihood for beneficiaries."
On 28 May, a second press release from the Swiss embassy was cited in Egyptian media, announcing that Egypt had signed an agreement with the Swiss Agency for Development and Cooperation (SDC) for the latter to provide clean, equitable and sustainable access to drinking water over the course of eight years (2019-2027) to more than two million people in Aswan.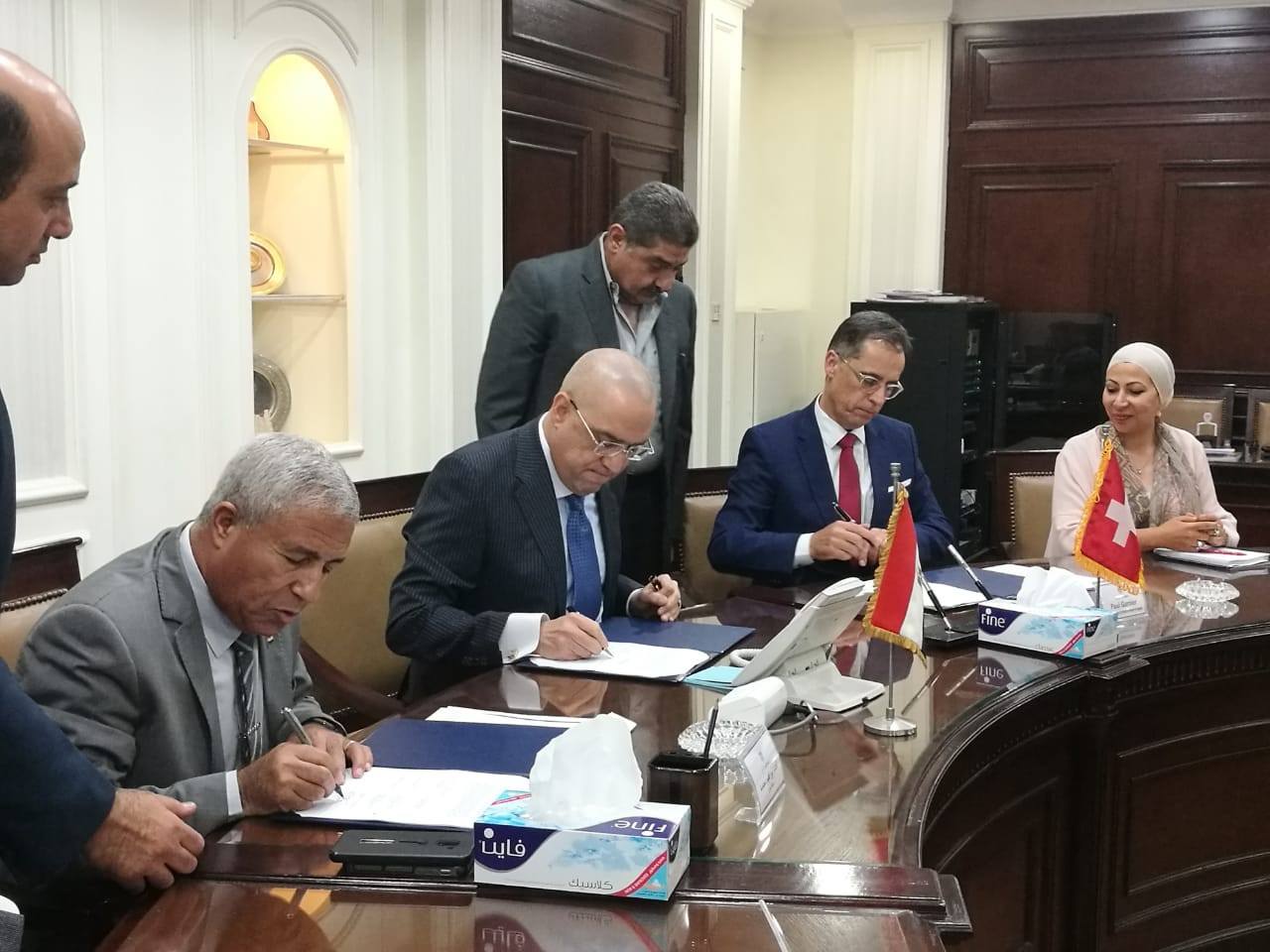 Entitled 'Potable Water Management Program in Upper Egypt' (PWMP), the $17 million project's mission is to improve infrastructure and water quality, equalize access as well as reduce water losses in the distribution network.
Swiss Ambassador to Egypt, Paul Garnier linked this project to wider Swiss ambitions in Egypt and beyond, stating that it "will lead to more sustainable and equal access to potable water in Upper Egypt, and will ultimately foster a more conducive environment in this region for economic development, income generation and entrepreneurship possibilities."
Of course, these are only two recent examples of countless other Swiss-funded projects – large and small-scale. The intent here was rather to offer a brief overview of Swiss-Egyptian economic relations and their changing priorities over time.
In general, and thus not simply a Swiss phenomenon, foreign economic investments in Egypt – cloaked in the form of development projects – still generally mirror broader economic and diplomatic interests in the wider region.