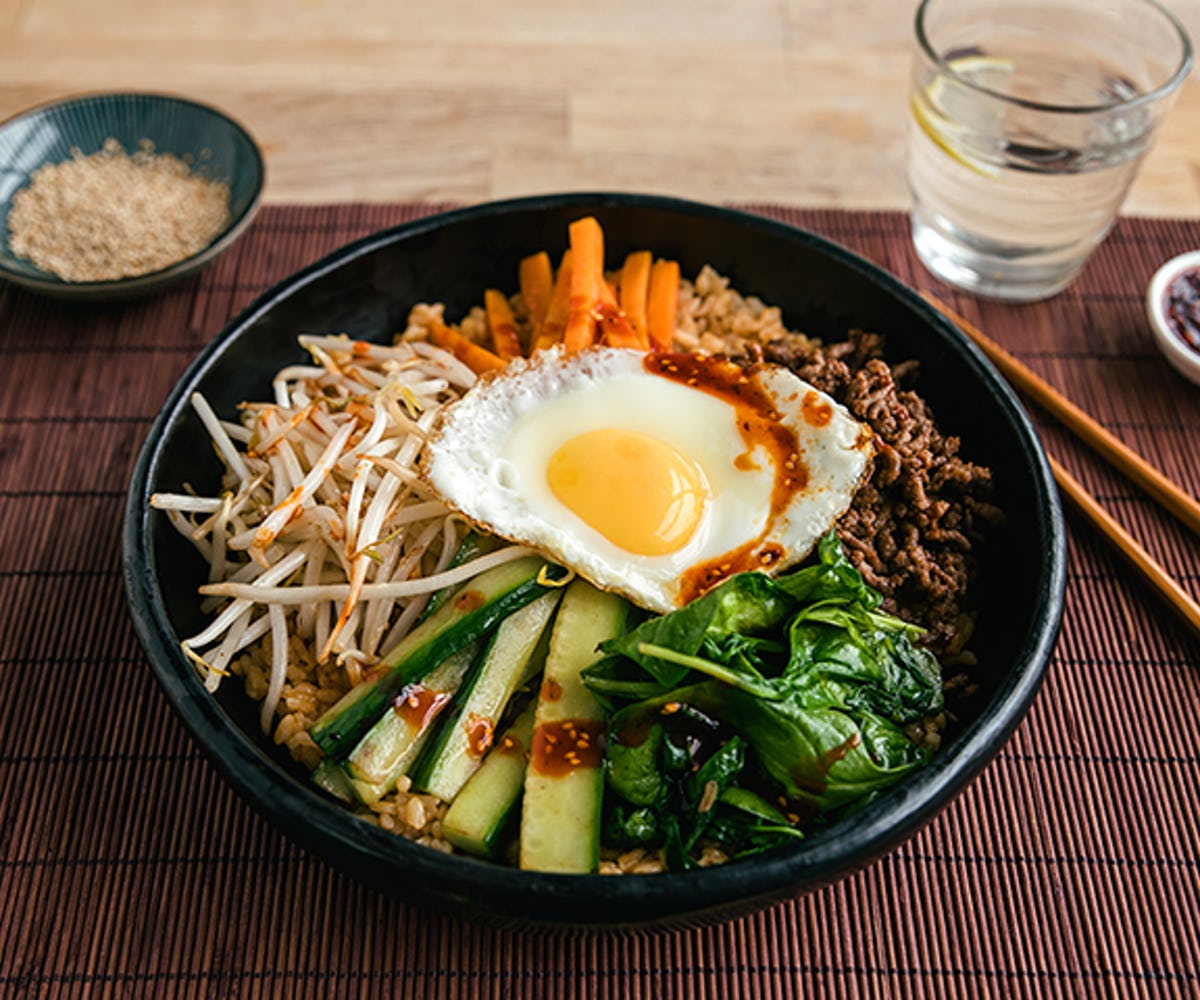 Another wonderful addition to Egypt's cosmopolitan capital city is its culturally diverse culinary scene—from Sudanese and Ethiopian restaurants, all the way to Korean eateries. The capital's diverse food culture attracts not only locals, but also tourists, expats, and weary travelers looking for a little taste of home away from home.
Korean food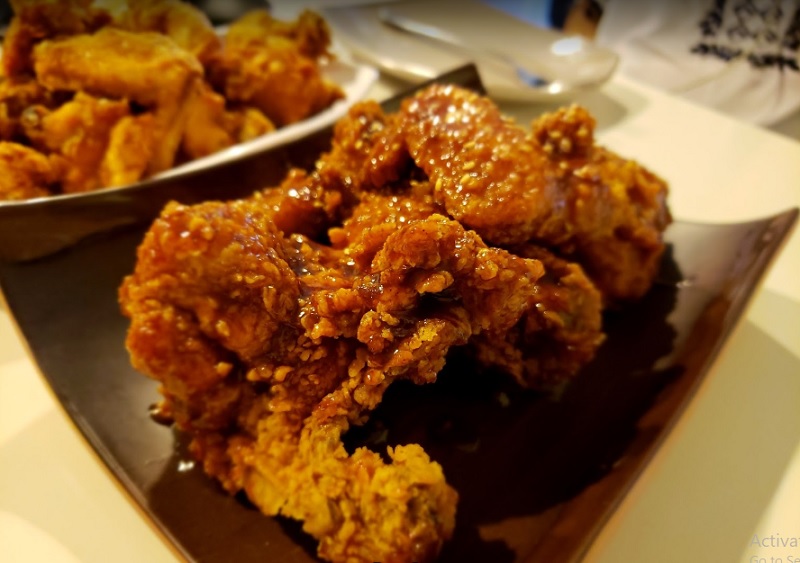 If you are a resident of Maadi, you must have come across at least three Korean restaurants in the district: Gaya, Tomato and Kokio. Known for their warm food, Korean delicacies include flavorful barbecue meat, chicken and sea food, cooked right before your eyes.
The hot pot, often filled with vegetables, broth, noodles and your choice of seasoned meat, makes it a great comfort food especially in wintertime. The menus of these eateries also include Kimbab, a sushi-like roll, as well as Bibimbap, a bowl of rice, vegetables, bulgogi beef and fried eggs.
Kokio specializes in Korean street food, which consists of fried chicken drenched in different sauces, such as soy, garlic and chili dressing as well as ramen noodles, kimbab, and Tteokbokki, which is soft rice cakes covered in sauce.
Similar to other ethnic food restaurants, while their primary customers are Korean and Asian expats living in the capital, many local residents also frequent these spots. Korean restaurants across Cairo, like Gaya and Tomato, as well as other Asian cuisines, like Genghis Khan and San Marino, tend to have interesting plant-based dishes as well, from noodles and vegetable spring rolls, to tofu stir-fry.
Sudanese food
Although it originates across the border from Egypt, Sudanese food is quite different from Egyptian food. Many of the restaurants, including Arij, El Sudany Restaurant, and El Khartoum Restaurant are located in Dokki, Mohandeseen, and Downtown, where the majority of Sudanese immigrants and refugees reside, which makes it very accessible for the community.
In Egypt's Sudanese restaurants, there are a variety of Sudanese foods and products imported from Sudan such as Weka (dried okra) and several spices.
Famous for their Kisra (fermented wheat bread) dipped in Mulah Bamya (minced okra stew), Sudanese cuisine also includes grilled meat, locally referred to as Shayah, and Kamoniya, which consists of lamb tripe and intestines covered in tomato sauce.
In Egypt, Sudanese restaurants also serve Ethiopian food, and particularly Angera, Ethiopian/Eritrean style Kisra, and Zigni, minced beef or chicken covered in tomato paste and spices.
To end the meal, people usually grab a cup of jabana, or coffee infused with spices boiled in a kanaka, or tea mixed with herbs like mint.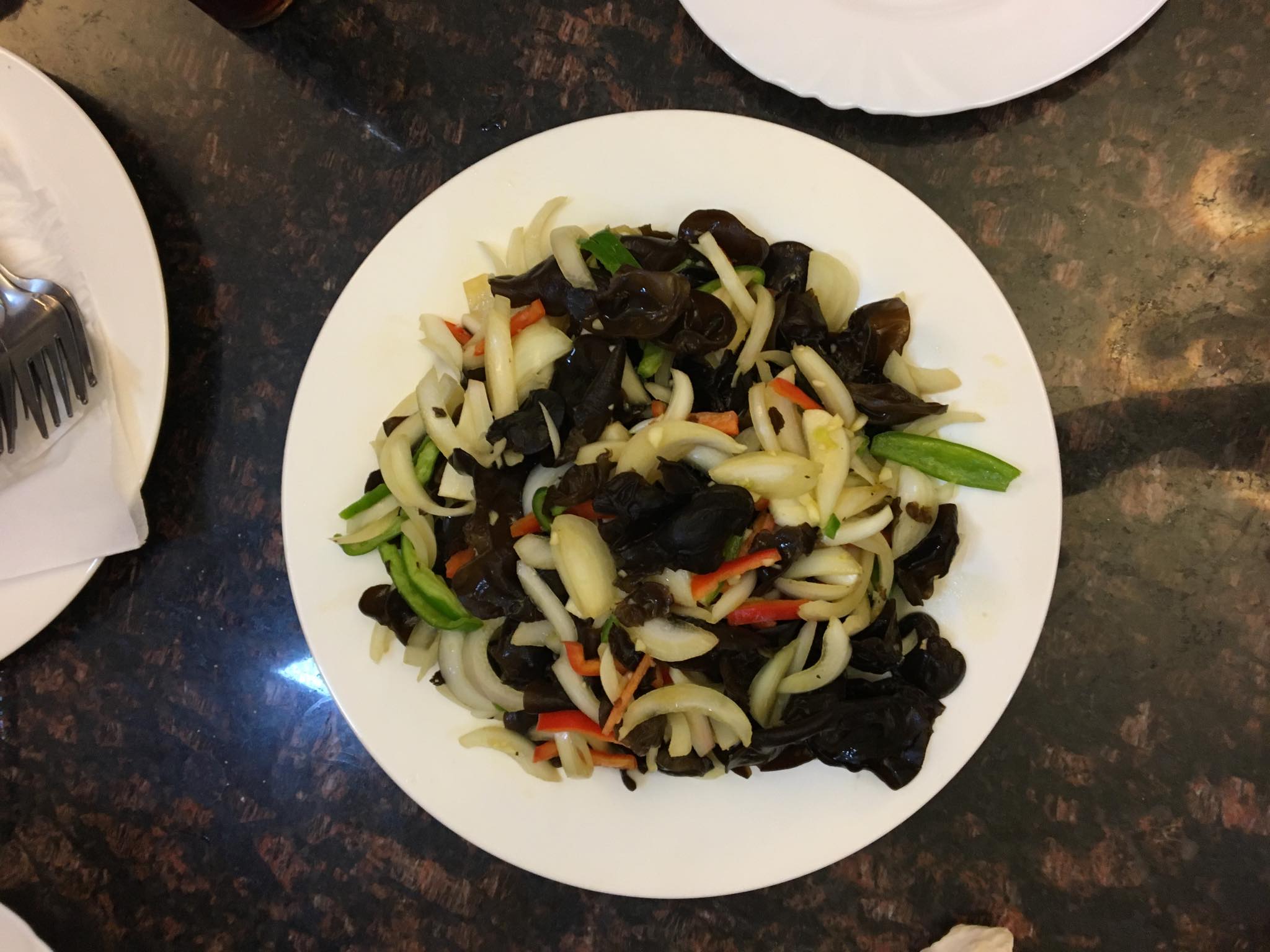 As opposed to other authentic cultural restaurants in Cairo that are literally holes in the wall, Uyghur restaurants like Foul El Seen El Azeem are quite spacious, with two separate seating areas divided by a long curtain; one for men, and the other for women. There are also two small booths enclosed by curtains for groups or families who prefer to dine in privacy.
Like many sociocultural communities across the world, the Uyghurs have maintained strong ties with their unique identity through culinary practices. As a result of their cross cultural background, the Uyghur cuisine is inspired by Chinese cooking as well as Middle Eastern spices and dishes, which create a delightful dining experience.
Most Uyghur restaurants are located within 10 minutes away from Al Azhar University, primed to serve most Uyghur students studying at the institution, but their doors are open for locals seeking new culinary experiences too.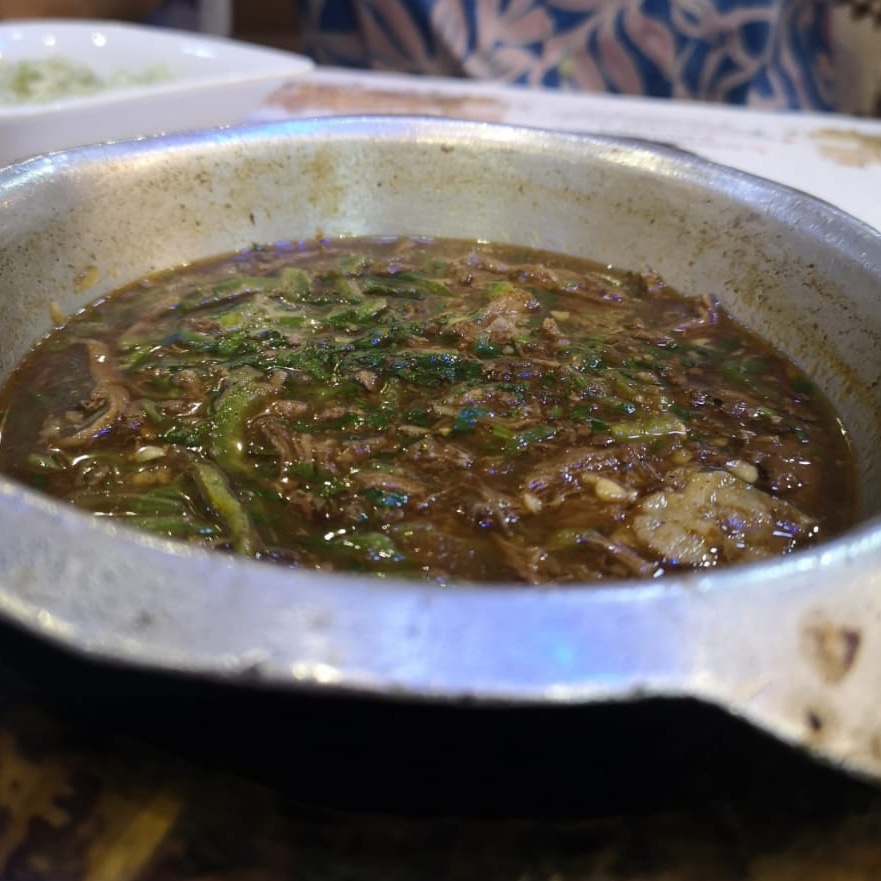 Egypt is no stranger to Yemeni food, with at least five restaurants scattered across the capital to accommodate city's large Yemeni community. However, the most authentic restaurants, according to many Yemenis, are in Dokki, a district in Cairo that houses many of the capital's expatriate and refugee population.
Interestingly, Yemeni restaurants like the Yemen Restaurant, Al Shebani and Bab Al Yaman often garnish their dishes with spices and plants native to the region. Many of the dishes consist of chicken or lamb and are often accompanied by rice and bread.
It is safe to say that a Yemeni meal is communal, which might not be ideal for some, but you can always work your way around that by ordering separate dishes.
One of the most important ingredients in many Yemeni foods is dairy products, such as butter cheese and sour milk, which are consumed on an almost daily basis, especially in villages where it is widely available.
---
Subscribe to our newsletter
---