Reema Juffali is set to make history this month as the first Saudi Arabian woman to compete in an international racing series and the first female racing driver. 
The 27-year-old is participating in the electric zero-emission international motor racing series, Jaguar I-PACE eTROPHY series, which is set to take place in Diriyah, Saudi Arabia, next weekend.
Just a few months after Saudi Arabia lifted the ban on females driving in June 2018, Juffali made her racing debut in October 2018 at the TRD 86 Cup at Yas Marina Circuit in 2018, followed by the the F4 British Championship in April 2019.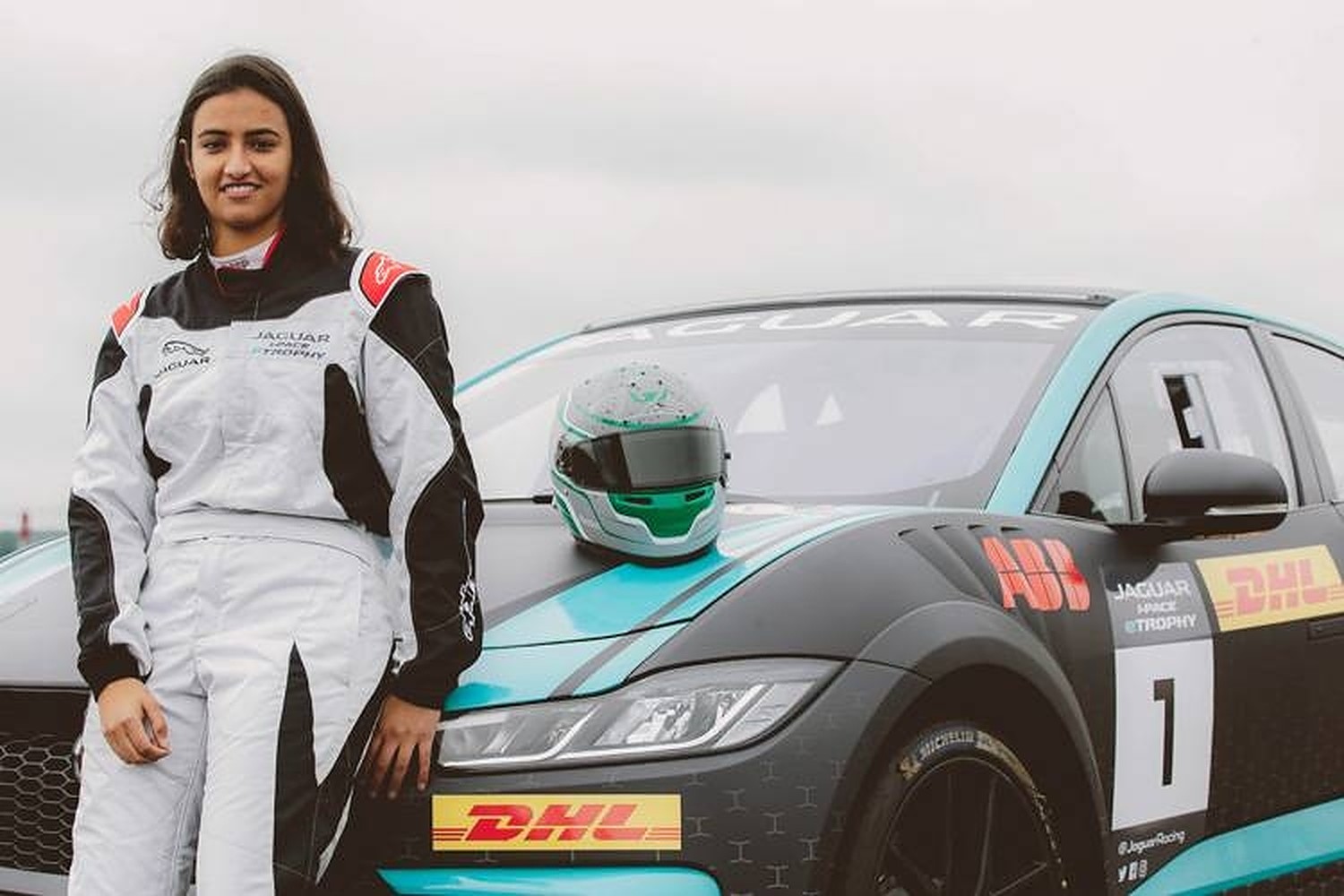 Mark Turner, Jaguar I-PACE eTROPHY Series manager, said, "To have the first Saudi Arabian woman to compete in an international racing series within the Kingdom is a major milestone for the sport, and one Jaguar Racing are immensely proud to be able to support," Saudi Gazette reports.
Juffali is one of only three women in the Gulf Cooperation Council (GCC) to hold a racing licence. She attended the International School of Jeddah and completed her undergraduate degree in international affairs at Northeastern University. Though previously, she tells The National that her passion for fast cars dates back to her teenage years, as she said, "I grew up watching F1 and Le Mans [24-hour race] and other races. I realised it was something I really liked and wanted to do. I thought 'this is something I could definitely try'."
Later,  Juffali attended a three-day course at the Skip Barber Racing School in Florida, before meeting Susie Wolff – a Scottish former racing driver – through a family connection, which helped make motorsport become a big part of her life.
Prince Abdulaziz Bin Turki Al Faisal, chairman of the General Sports Authority, said, "We saw the first female drivers here last year, the first unsegregated concerts, and of course it was the first time that Formula E and the Jaguar I-Pace eTrophy had raced in Saudi Arabia."
"I am sure Reema will have thousands cheering her on, as a professional racing driver I shall be one of them," he added.
In 2017, King Salman of Saudi Arabia issued a royal decree allowing women to drive, marking the end of a repressing policy against women in the kingdom, the only country that didn't allow women to drive.
Since then, a number of policies have been passed, such as allowing women to travel and make businesses choices without male guardian's approval, lifting the ban on cinemas and allowing concerts and other entertainment activities to take place.