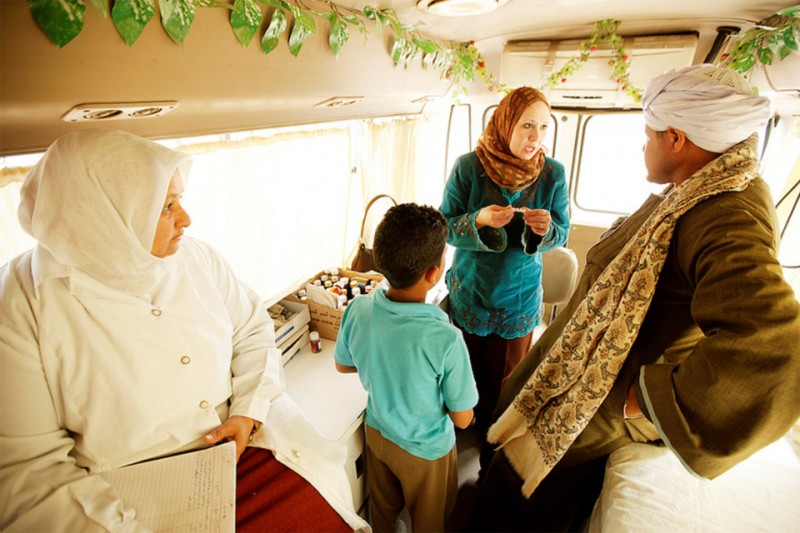 In tandem with worldwide awareness campaigns, Egypt celebrates Worlds AIDS Day on December 1st, highlighting the reality and living conditions of HIV and AIDS patients in the country.
This year, while the 31st celebrations commemorated the epidemic and the need to combat its spread in Cairo, World Health Organization Representative John Jabbour stated that the day was meant to serve as a reminder of the collective responsibility to end the suffering of people living with HIV as well as to provide the most effective means of prevention and treatment.
According to Egyptian news outlet Al Akhbar Al Youm, member of the National AIDS Program, Dr. Faten Bayoumi stated the total number of people living with HIV was 13,000 in Egypt.
Out of this number, 7,800 were receiving antivira therapy medication (ART) after having detected their status in 2019. In the age group of 25 to 35 years, those who voluntarily tested and discovered their status were 42 percent.
However, this number is at odds with UNAIDS' official statistics which estimates that, in 2018, 22 000 adults and children cases were living with HIV with 31 percent undergoing ART.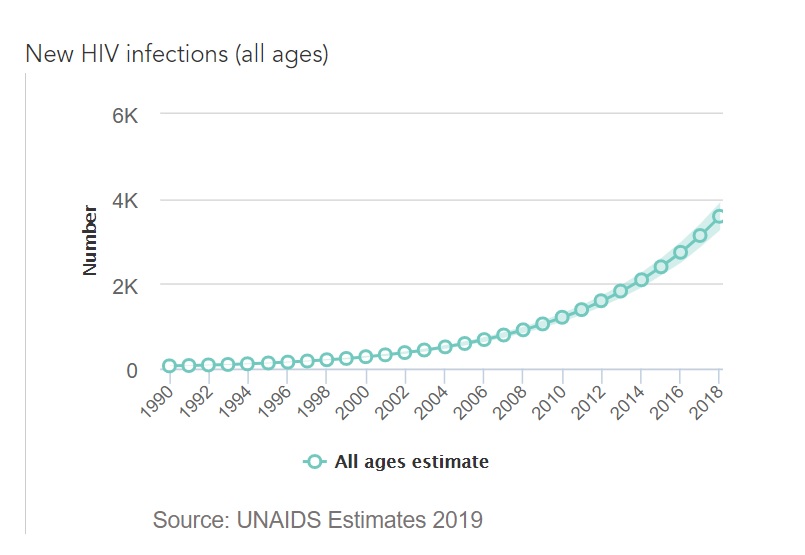 Since, 2010, the rate of infections of Egypt has risen exponentially despite the fact it is one of the low prevalence countries among general population (0.02 percent).
In 2018, Egypt's Ministry of Health has announced the government's plan to eradicate AIDS by 2030 under the slogan 'Health for All: Preventing Stigma in Health Facilities'.
One of the new plan's strongest goals is to ensure that medical services are provided  to HIV-infected patients who are reluctant to use facilities due to breaches of confidentiality and discrimination from health care professionals, as revealed by several local reports.
Although many equate them, acquiring HIV is not the same as acquiring AIDS. However, many Egyptians are familiar with the stigma-laden latter term, most are not aware that HIV refers to the human immunodeficiency virus which could develop into acquired immunodeficiency syndrome (AIDS) if the virus load is left uncontrolled or if the infected person does not resort to using ART thus maintaining their 'detectable' status which could prompt further infections.
Despite the fact that both are incurable, an HIV-affected person could live a complete and healthy life to elderly age provided the load is monitored. Hence, there is great importance attributed to early stage testing – a practice that is often overlooked in Egypt due to poor sexual health education.
Most Egyptians are not knowledgeable on how HIV is transmitted: through sexual relations, from mother to children, and/ or needle injections.
In 2017, the UN expressed concern that HIV was on the rise in Egypt. According to Egypt Independent, the reputed organization stated that the number of new cases was growing by up to 40 percent a year. There were 11, 000 cases of HIV-infected inhabitants according to UNAIDS although the Health Ministry estimated the number at 7,000.
It is estimated that efforts to decrease the number of affected are obstructed by violent social stigma, lack of awareness about testing methods and lack of resources.
A popular Egyptian film that touches on this topic is 'Asmaa' starring Hend Sabry, which tells the story of a woman with AIDS and her struggle in fighting the disease, which encourages her to make a huge effort to give hope to others who have the illness and to fight against discrimination.
---
Subscribe to our newsletter
---